In 2005, she daringly stepped into a forbidding Democratic wasteland, made barren by a long string of tough-guy Republicans.
At the time, many said Albany native Kirsten Gillibrand couldn't possibly win a first-time congressional bid against a four-term Republican incumbent known for his provocative bad-boy ways.
The proverbial corpses of re-election challengers trying to unseat the Clifton Park lawmaker who President George W. Bush branded as "Congressman Kick-Ass" were scattered along previous campaign trails.
Term after term, challengers strained to break up the 20th Congressional District's Republican stronghold, but U.S. Rep. John Sweeney had been impossible to defeat, repeatedly winning 65 percent or more of the vote. (The 20th Congressional District was configured differently in 2006 and consisted of regions that are now part of the 21st Congressional District.)
And when the now U.S. senator from New York formally announced her congressional run in January 2006, political analysts were certain Sweeney was impossible to defeat. Local media and political pundits bandied about the next to nil chances for Gillibrand, a 39-year-old Albany lawyer, in sometimes near-freakish comparisons to moon landings, O.J. Simpson's innocence and Election Day slaughters.
"Back then, lots of people said, 'You are wasting your time, John Sweeney is fully entrenched,'" said local activist Joe Seeman, who was an early Gillibrand supporter. "I first met her in fall 2005 when she was contemplating a run."
In April 2006, Seeman and his wife hosted an April meet-and-greet for Gillibrand at his house.
"My wife, Linda, made the food, a good salad and lasagna," Seeman said, adding that Gillibrand's team said it was some of the best food they'd had. "It was a nice day in April and about 50 to 75 people were in the backyard. There were too many to fit inside. And she addressed us from the balcony."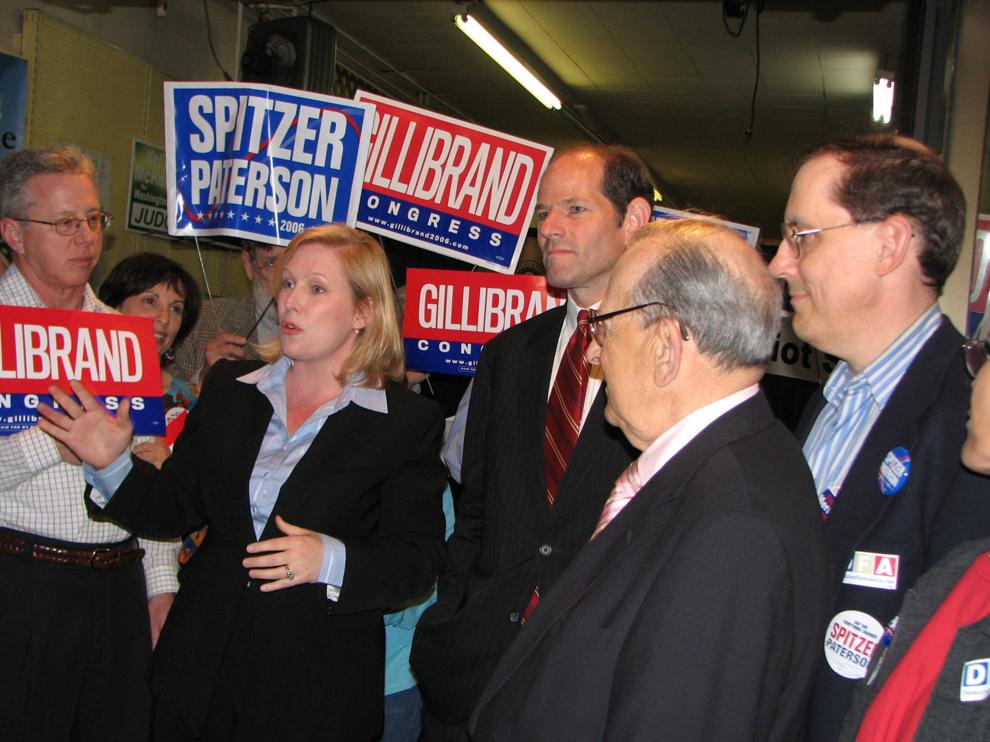 As the race moved forward, more and more locals endorsed Gillibrand, raising dollars and knocking on thousands of doors.
In what was later coined the nastiest race in the country, Gillibrand pulled off the impossible, unseating the unseatable Sweeney. With 53 percent of the vote, she carried all but Delaware County in the 10-county district.
"People couldn't freaking believe it," Seeman said while talking about Gillibrand's election night party at the Gideon Putnam Hotel in Saratoga Springs. "After about an hour she came out and we didn't know they had called the election for Kirsten ... When they called her name, she was the one that pushed the House over to the Democrats. It was so exciting."
And now, after securing her second full-term Senate bid in 2018, U.S. Sen. Kirsten Gillibrand, D-N.Y., has again stepped into a bitter landscape, believing this time she can pull off the big win for U.S. president.
Like her first colossal run, Gillibrand again thinks she's "perfectly poised" to carry it off.
Announcing her decision to run for president in 2020 on national television with late-night host Stephen Colbert, Gillibrand said it was a "moral decision."
"I believe in right versus wrong," she said to Colbert. "Until this election, I actually thought wrong was winning."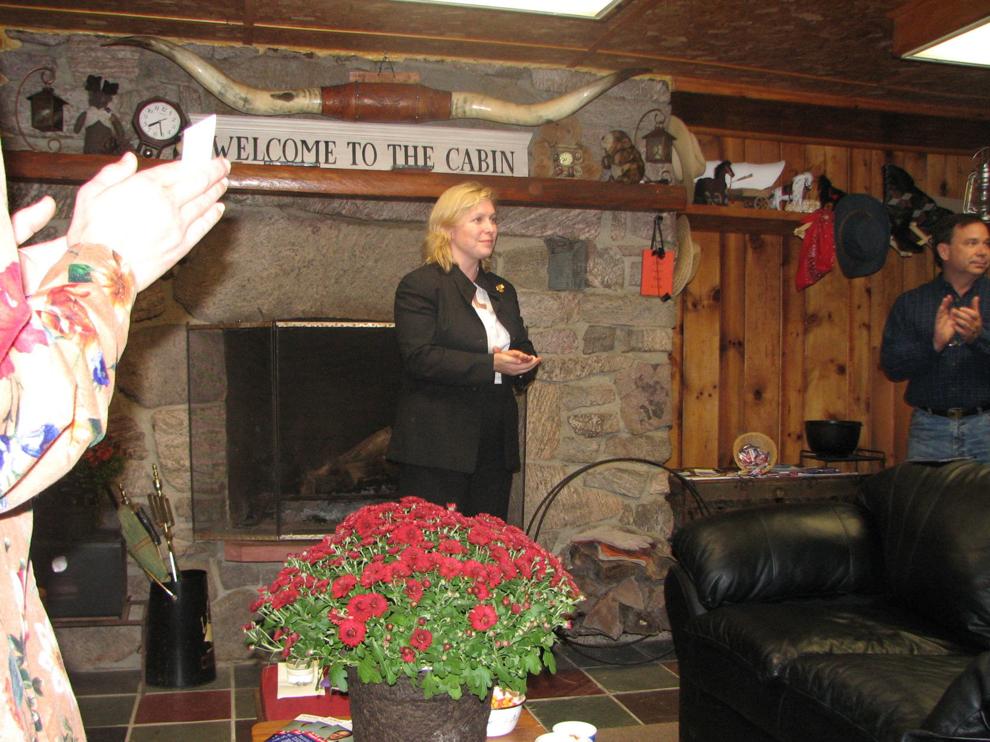 A grassroots push forward
Seeman believes it was Gillibrand's smart campaign that helped her gain momentum, and he points to the efforts of then-campaign manager Bill Hyer, a well-known political operative who successfully managed New York City Mayor Bill de Blasio's run.
"Gillibrand's anti-Bush, anti-war campaign attracted a lot of people. I was personally involved in arranging a meeting in Albany at the Social Justice Center and I did my best to bring leaders from the peace group," Seeman said, adding that she ran a strong feminist campaign.
While talking about Gillibrand, Seeman is distracted and momentarily talks about his personal history with Sweeney, referring to the time the incumbent congressman gave Seeman "the finger" during a protest at a Sweeney fundraiser.
And it was the "caught red-handed" campaign Seeman helped organize that weakened Sweeney's base that year, he said.
"Move-On sent us boxes of these big red hands. We wore them and they ran national ads on TV, showing Sweeney signing legislation for the war," he said.
Coming in on the heels of Vermont Gov. Howard Dean's progressive but unsuccessful run for president and a huge anti-war sentiment sweeping the nation, local Democrats had been looking for a few years for a good candidate to run against Sweeney.
"I had been following her (Gillibrand) coming out of the Dean campaign," said local author Larry Dudley. "We were frustrated with our inability to get a good candidate for Congress to defeat Sweeney. We had a long string of miserable and incompetent candidates."
Dudley, who was with the Dean for America group that evolved into Democracy for America, said he was first aware of Gillibrand in 2004 when she was traveling as part of then-state Sen. Hillary Clinton's entourage.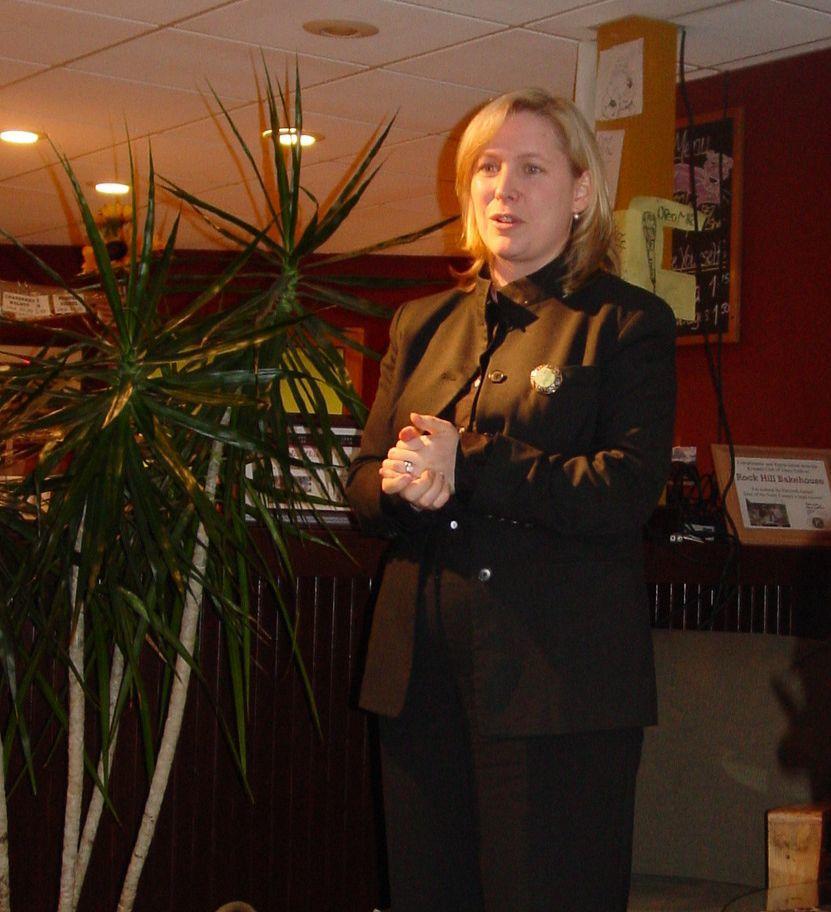 And a closed group Dudley founded, 20 TrueBlue, reached out to Gillibrand.
"All the initial 20 TrueBlue meetings were at the old Plumbers and Steamfitters Hall in South Glens Falls. Larry Bulman (then the Saratoga Democratic Committee chairman) donated the space. They were all closed, secret meetings," Dudley said. "Its original purpose was to find a candidate for 2006 after the frustrations of 2004. But when Kirsten popped out of the woodwork, that was moot and everyone then worked with their groups in their communities to get her elected."
During the early meetings with Gillibrand, Dudley said he gave her the files he had been compiling on Sweeney, including an alleged drunken driving crash near Willard Mountain in Greenwich.
Additionally, Dudley organized meetings with the local Democrats for America group he heads.
"I invited her to appear at our April 2005 second anniversary DFA meeting. We were far and away the biggest group around at that time," he said, adding that at that time most people had not heard of her.
Letting DFA National leaders in Burlington know about Gillibrand was key, said Dudley. 
"That led directly to the training day in February 2006. And of course the six DFA groups' joint endorsement," he said.
But Dudley attributes much of the campaign's success to a lot of "grinding work," the day-to-day, door-to-door initiative.
"I treated this campaign as my own," said Bulman in an earlier Post-Star interview. "We knocked on 8,000 doors in the last 10 days."
According to Dudley, the volunteers had a regular table at the Glens Falls Farmers' Market on South Street, a canvasing headquarters of sorts.
And the Great Chili Cook-off in September, organized by Dudley's sister-in-law, Pat Dudley, at Nora Nellis' house on Luzerne Road in Lake George, gave Gillibrand and her family time to unwind with volunteers.
"The cook-off came at the end of a grueling election season, but was far from the biggest thing we did," he said. "Pat's idea for the cook-off was based on the "Great Adirondack Cookie Contest," which she organized when Dick (Dudley's brother) ran for councilman-at-large in 1993."
Dirty days and late momentum
Barely into the 2006 campaign, the barbs between the two candidates began, with Gillibrand chiding Sweeney for his $2,000-a-plate Utah fundraiser with lobbyists and Sweeney positing that Gillibrand was not local and was cavorting with lobbyists after she had lunch with her lobbyist father.
But Sweeney's camp really stepped up the attacks, claiming that Gillibrand was "cavorting with communists."
"They used terrible attack ads," said Seeman. "They went after her viciously. They were implying that she was not one of us. They used dog-whistle bigotry against her."
Dog-whistle politics is a form of coded language that seems harmless on the surface, but often has racist meaning to certain groups.
"When I first saw her she was wearing a business suit and she looked like a lawyer; she is a lawyer. I told her she should put on jeans and a cowboy hat," he said, laughing. "But she didn't. She stayed true to herself. And in the end, she won."
About two and a half weeks before the election, Gillibrand was trailing Sweeney by about 14 points.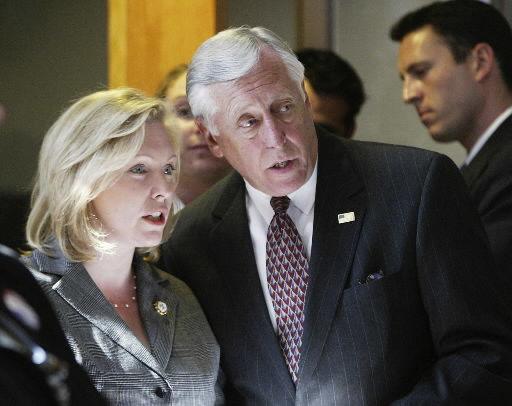 The Post-Star had endorsed Sweeney based on his accomplishments for the district.
But news of an alleged domestic assault committed by Sweeney in December 2005 changed everything.
According to a report leaked to the press, Sweeney's wife told police that he was "knocking her around."
Sweeney and his wife later denied the allegations, but Sweeney never released information he had promised regarding the alleged incident.
On Nov. 3, 2006, The Post-Star revoked its endorsement.
"The Congressman has said he wants the truth to come out. But his actions in the wake of the incident and the disclosure of the 911 call in the media indicate otherwise," the paper wrote in an editorial.
Given Sweeney's scandal and a last-minute campaign push by national leaders like President Bill Clinton, the tide turned, with Gillibrand leading 46 to 43 three days after The Post-Star revoked Sweeney's endorsement.
"We weren't as numb to scandal back then as we are now," said Seeman. "At the end of the day, she won by six points. She won decisively."
Most certainly, time and experience have helped design the blueprint of Gillibrand's latest bid, but those first days in local homes and restaurants stick with the senator as she holds strong to her roots.
"This region is very special to me. It's where I was raised, where I've made my home and where I started my career in public service," said Gillibrand on Wednesday. "But just as importantly, this community instilled in me the values of compassion, courage and determination that drive me today. I'm looking forward to bringing upstate New York values to the White House, so that we can restore integrity and decency to our country."
Kathleen Phalen-Tomaselli covers Washington County government and other county news and events. She may be reached by email at kphalen-tomaselli@poststar.com.