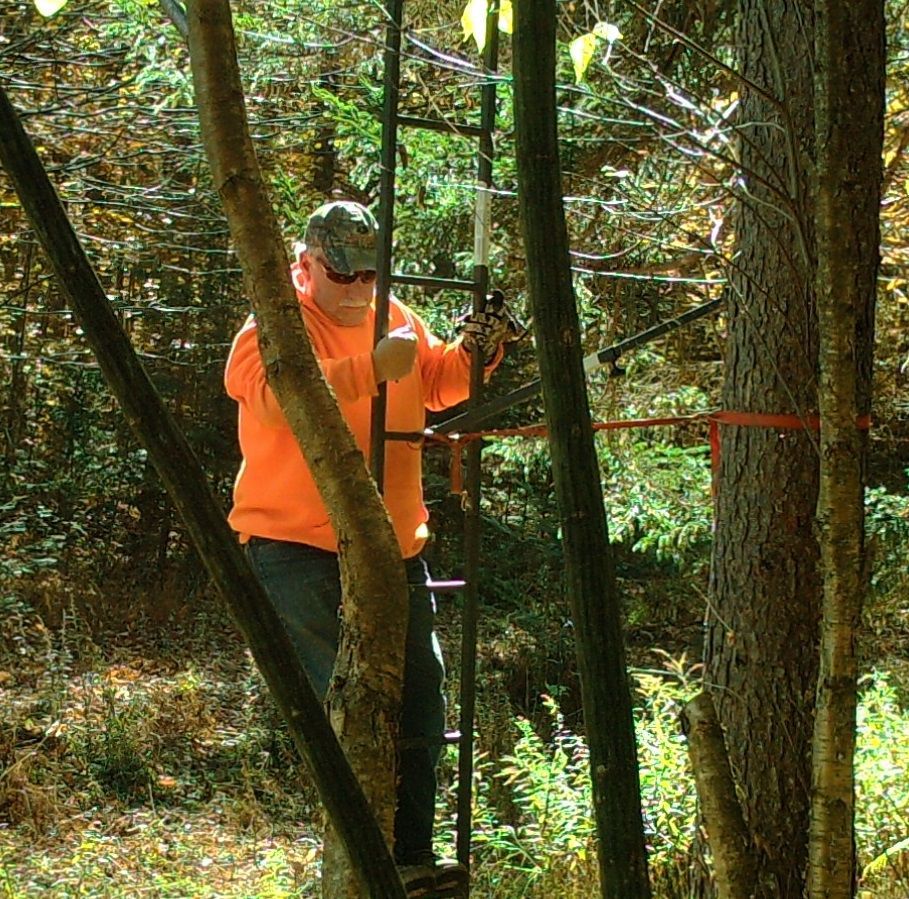 LONG LAKE — State Police are seeking the public's help in locating a man who tampered with a hunting tree stand and stole memory cards from trail cameras.
The theft and damage happened Oct. 12 on the property of Handsome Pond Hunting Club, off Route 30 in Long Lake.
Police said a white male with a stocky build, a white mustache and white hair, wearing a bright orange hooded sweatshirt, camouflage baseball hat, jeans, boots, gloves and sunglasses, damaged a tree stand and stole memory cards while trespassing.
Anyone with information in the case is asked to call State Police at 518-873-2750, and ask for Trooper Alex Stuart.