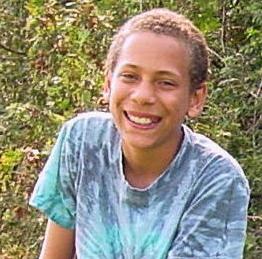 CAMBRIDGE — The taskforce investigating the 10-year-old disappearance of Greenwich resident Jaliek Rainwalker met Friday for the first time in three years, working to get new investigators up to speed on the case and discuss next steps.
Current and former police investigators as well as Washington County prosecutors and representatives of the National Center for Missing & Exploited Children came together at the Cambridge-Greenwich Police station to go over the status of the investigation.
Cambridge-Greenwich Police Chief George Bell said the goal was to bring people who were newly assigned to the investigation up to speed, and to determine where the investigation should go at this point.
"There are some new people we are trying to get up to speed, to discuss where we're at," he said.
With few new leads in the case, the group had not met since February 2015, Bell said.
Washington County District Attorney Tony Jordan described the meeting as a good one to renew lines of communication.
"My concern is we have a lot of new faces in State Police in Greenwich and (State Police) Major Crimes. I just wanted to get everybody together to share all of the collective knowledge and wisdom," he said.
Rainwalker, then 12 years old, was reported missing Nov. 2, 2007 after his adopted father reported he was not in the Hill Street, Greenwich, home where he had spent the night before, after returning from respite care.
A massive search unfolded in the weeks and months that followed, with no clues found as to what happened to him.
Rainwalker's adoptive parents have said they believe he ran away to start a new life elsewhere. Police, though, classified the case as a suspected homicide in 2012, when no clues as to what became of Rainwalker had been found.
Police have labeled the boy's adoptive father, Stephen Kerr, as a "person of interest" in the case, saying he gave conflicting information about his actions the night before Rainwalker was reported missing. In particular, a van that was believed to have been his was seen on a business surveillance camera that night at a time when Kerr said he was home, and cellphone triangulation information seemed to indicate his phone was not in Greenwich that night either, police said.
Kerr was the only person in the Hill Street home with Rainwalker that last night. He told police he awoke to find Rainwalker gone from the home, with an apology note left behind. Kerr refused to take a polygraph test, hired a lawyer and he and his wife stopped cooperating with police within days of the missing person report. The Kerrs moved from Greenwich to West Rupert, Vermont as the inquiry continued.
One of the officers who helped direct the case for years, former State Police Senior Investigator Thomas Aiken, said last fall at the 10-year anniversary of Rainwalker's disappearance that he believed there was sufficient evidence to file charges and convict the person or persons responsible for the boy going missing.
Aiken, who retired in 2013 and with whom Bell spoke this week before the meeting, reiterated that statement Friday, saying that assigning the case to a prosecutor with time to delve into it and experience trying homicides could bring justice.
"There is a lot there that the public never heard," he said.
Anyone with information in the case is asked to call Cambridge-Greenwich Police at 518-677-3044.