HUDSON FALLS — Hudson Falls police have released details on the July incident in which a man was pulled from the Feeder Canal.
Police have not commented on the matter, despite repeated requests, and denied a Freedom of Information Law request on the grounds it was an open investigation. The case was closed on Oct. 28 and the report released after a subsequent FOIL request. Authorities have determined that nothing criminal occurred, but they could not determine how the man fell into the canal.
Here is what is known, according to the official report:
Police responded to the canal in the area behind Jack and Jill's Ice Cream at about 2:15 p.m. July 24 for a report of a man found in the water.
Officer Edward Ackley sprinted from the bike path to his patrol car to retrieve a life preserver and began unraveling the rope to throw it to the man.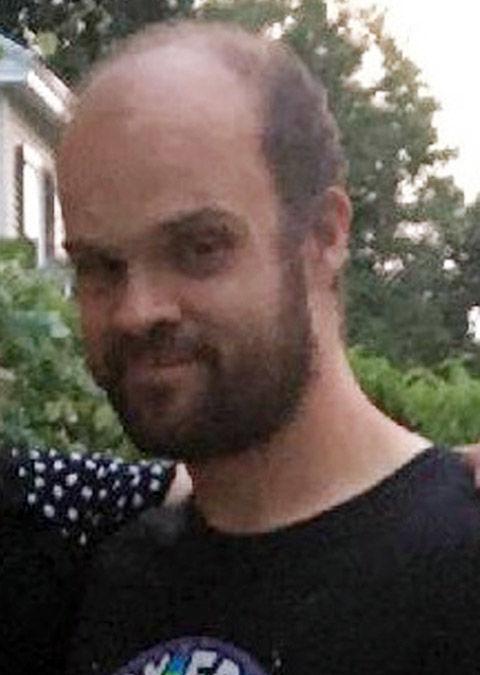 Sgt. Brad Lyon also responded to the scene and observed the man, who was submerged in the water and motionless. He climbed down the bank, into waste-deep water, and began pulling the man, later identified as 33-year-old Brent R. Haseltine, out of the water and up the bank.
Shrubbery and rocks made it difficult for Lyon to get the man up the bank. Ackley offered him the rope. David Farr, a witness, and off-duty Kingsbury firefighter Bill Blodgett pulled on the rope, while Lyon and Ackley pulled the victim by his shirt to get him up the bank.
Ackley started performing CPR, and then the Fort Edward Rescue Squad arrived. Haseltine was taken to Glens Falls Hospital. He was revived but had suffered brain damage. He was taken off life support and died on July 28.
Police interviewed witnesses at the scene and reviewed nearby surveillance camera footage to put together a picture of what occurred.
Footage from the cameras show Haseltine riding his bike north along Feeder Street just before 2 p.m. A little after 2 p.m., another man is seen passing in the same direction and then they are riding together.
Both men stop. Haseltine appears to be checking his bicycle and may be having issues with the seat, according to Lyon. At around 2:04 p.m., they cross the bridge over the Feeder Canal and travel south along the west side of Main Street.
No other footage is seen of Haseltine.
Det. Jeffrey Gaulin wrote in his report on July 24 that Haseltine had a 3-inch scrape on his upper shoulder, consistent with falling off a bike, and scrapes on his lower legs. There were no other signs of suspicious injury.
His mother, Juanita Haseltine, told police on July 25 that her son has fallen off his bike four or five times since August of last year.
But she also told police she believed there was "more to the story and that his accident was suspicious in nature."
Detective Jeffrey Gaulin reviewed the case with Washington County District Attorney Tony Jordan and Assistant District Attorney Christian Morris on July 29 and they determined no criminal charges were warranted and the cause of death was accidental drowning.
An autopsy performed on July 30 revealed no signs of foul play.
Juanita Haseltine told police on Aug. 4 she had a couple of leads and would go to state police or the FBI, if necessary.
A neighbor told police that, on July 24, she was walking with her granddaughter west on the bike path behind the ice cream shop.
She said Haseltine and another man were riding west toward Warren Street. Then, a few minutes later, they came back heading east. Then they stopped near the water tower and laid their bikes down.
While she was walking by with her granddaughter, she said she heard Haseltine make a comment to the other man that the large package was coming and being delivered today.
Police interviewed Tim Harvey on Oct. 22. In what was described as an emotional interview, Harvey said he was with Haseltine before the drowning near Cumberland Farms. He said they went back to Haseltine's house, where Haseltine was supposed to be picked up by Harvey's cousin, Mark Harvey.
Tim Harvey said he did not realize that Haseltine had not been picked up, and later he noticed that Haseltine was alive and standing in the canal. Harvey said Haseltine told him to get help, and he left to tell Haseltine's girlfriend that Haseltine had fallen in the canal and to call 911.
He also told a girl walking her dog on the bike path to call 911.
Tim Harvey said he did not see anything wrong with leaving Haseltine in the canal, because Haseltine told him to get help. Harvey said he is upset the dog walker did not try to get Haseltine out of the canal. Harvey said he was concerned about the active warrants he had out for his arrest, so he did not stick around.
On Oct. 28, the final death certificate was received from the coroner. The cause of death was listed as organ failure as a result of asphyxia due to near drowning, seizure disorder. The case was closed.
Jordan, the district attorney, said sometimes there is no clear-cut answer to how an accident occurred. There would have to be some evidence of a crime for charges to be filed.
"You would need proof beyond a reasonable doubt for a conviction," he said.
Get local news delivered to your inbox!
Subscribe to our Daily Headlines newsletter.