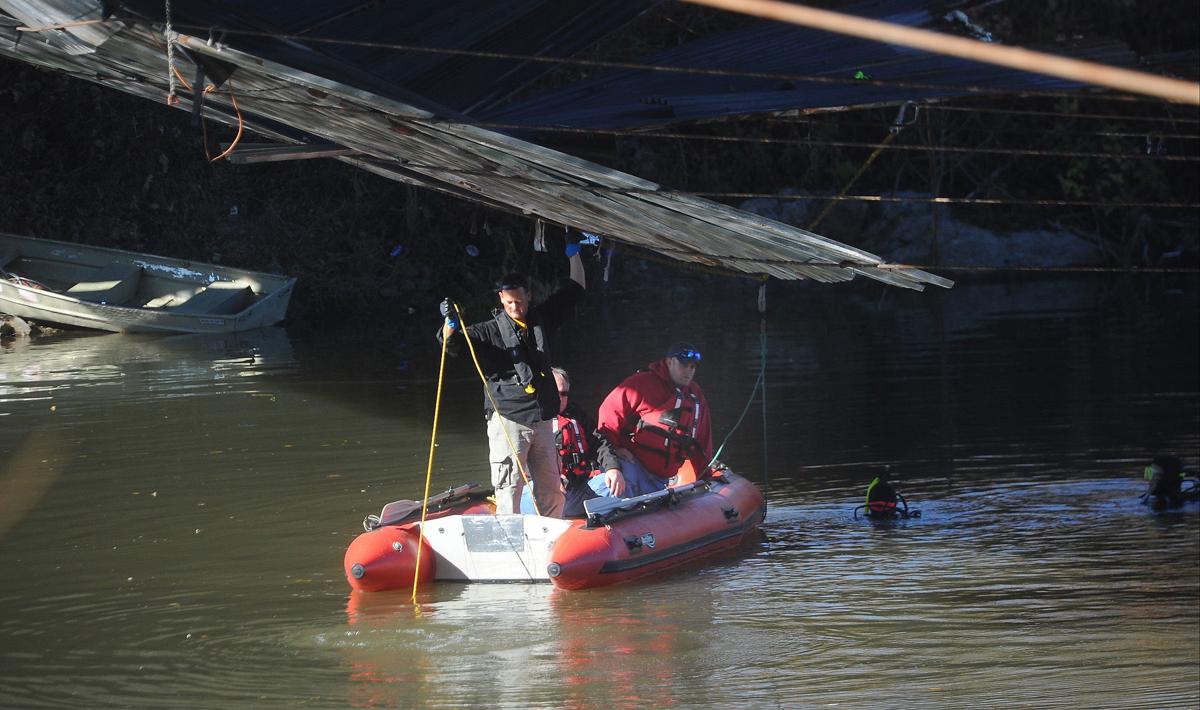 KINGSBURY — The painting contractors who fell into the Champlain Canal last month, which led to one of them drowning, were in the process of removing the platform they were on when a line holding it up gave way, police said.
Investigators initially believed a cable broke, causing the platform underneath the Route 149 bridge in Smiths Basin to list and the workers to slide into the water.
But Washington County sheriff's Senior Investigator Tony LeClaire said the men were removing their equipment, having finished their painting job, when the accident happened. And it appeared that a cable may have come loose or broken during that process after safety steps were not followed.
"They were dismantling it, and from what we gathered somebody made a mistake and dismantled some safety measures that shouldn't have been," he said. "We're not sure how, but one of the cables either released or broke and sent all of the metal sheets (platform) tipping and they fell into the water."
Rahssan J. Smith, 41, of Albany, drowned when he fell into the 10-feet deep water of the canal. His body was recovered from the water by divers about 90 minutes after the accident. The other workers were able to get to to shore.
The men worked for P.S. Bruckel Inc., of Avon, near Rochester, which specializes in bridge maintenance. They contracted with the state Department of Transportation to paint the bridge.
You have free articles remaining.
A woman who answered the phone at the company's headquarters Thursday said the company had no comment on the matter.
Police said the crew had finished their painting job, and were in the process of breaking down their equipment when the accident happened.
LeClaire said it appeared their safety practices required them to wear life jackets, and Smith was not wearing one. It was unclear whether the four other workers were.
They were also supposed to be tethered to a different cable for safety reasons, LeClaire said.
"Our understanding is they were supposed to be wearing life preservers working over water," he said. "I think they were trying to break it down quickly and overlooked some safety things."
The Sheriff's Office determined there were no criminal charges warranted and has turned the investigation findings over to the U.S. Occupational Safety & Health Administration.
The OSHA investigator overseeing it, Brian Engelmann of the agency's Albany office, said Wednesday that the inquiry was ongoing but the agency had no further comment. No findings have been released.
Don Lehman covers crime and Warren County government for The Post-Star. His work can be found on Twitter @PS_CrimeCourts and on poststar.com/app/blogs.