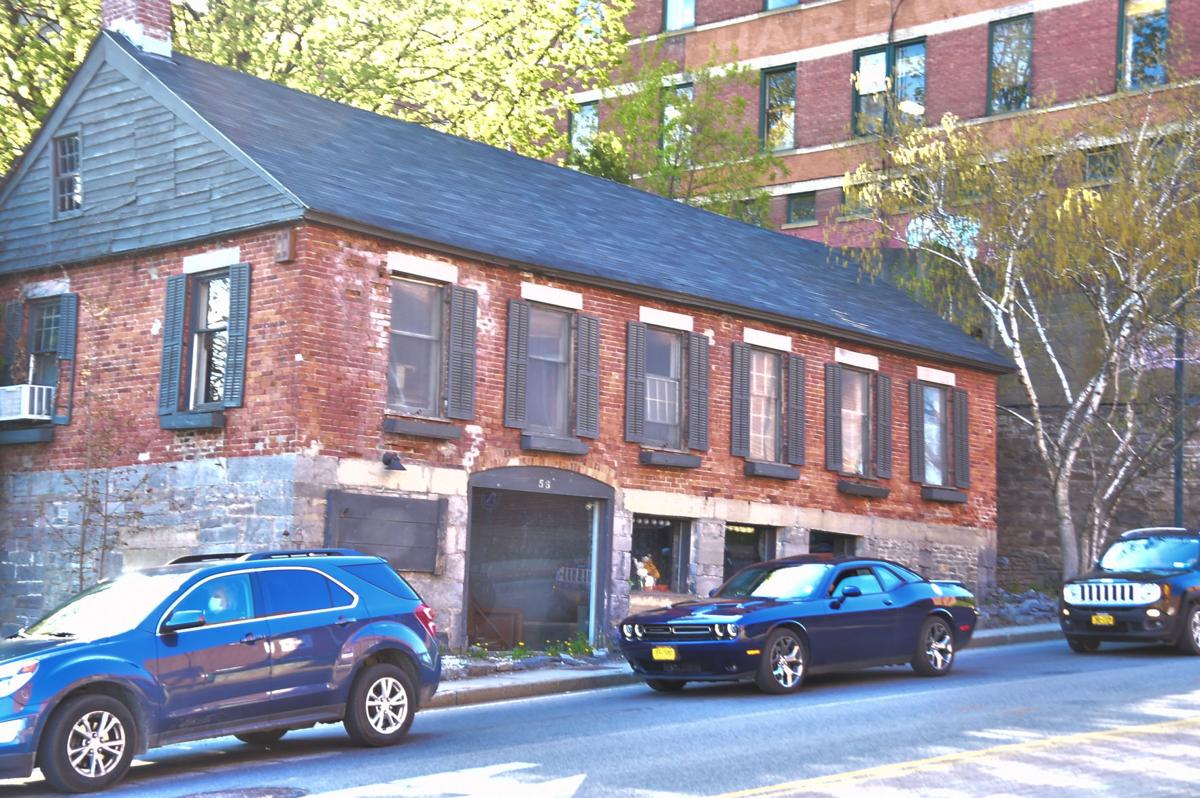 GLENS FALLS — Plans to open a marijuana dispensary near Cool Insuring Arena were quickly tabled on Tuesday in order to provide city officials more time to decide whether to allow retail sales of the drug.
The Planning Board tabled a proposal to convert 56 Glen St. into a dispensary following an agreement between the city and applicants. The move comes one month after state lawmakers approved legislation legalizing marijuana for adult use.
"The city is still reviewing that and has sent a letter to the applicant, and the applicant has agreed to table it to give the city more time to formulate their approach, shall we say," said Planning Board Chairman Daniel Bruno.
Robin Barkenhagen, who is seeking to open the dispensary with his business partner, Brian Bronzino, said he was not surprised the city reached out requesting the pair table their proposal, noting it's still unclear how the state will distribute the special licenses needed to operate a dispensary.
The pair co-own 42 Degrees, a smoke shop located at 206 Glen St., with a separate location in Malta.
"We definitely understand," Barkenhagen said. "We knew they wouldn't be prepared, but we wanted to be the first in line."
Under the state's new marijuana law, municipalities have until Dec. 31 to decide whether to opt out of retail sales of the drug.
It's unclear whether Glens Falls would move to opt out of the sales, but Mayor Dan Hall has said conversations about the subject are expected to begin in the near future.
But a decision to opt out of retail sales would prevent the city from collecting any sales tax associated with the drug, which some estimate will total more than $350 million annually for the state.
Barkenhagen, the president of the Glens Falls Collaborative who is seeking a seat on the city's Common Council come November, believes a dispensary will not only create new tax revenue for the city, but will provide a boost to other local businesses as well.
His proposed dispensary, located directly across the street from Cool Insuring Arena, is a short walk from the heart of downtown, where there is ample parking, including city-owned parking lots on Warren and Exchange streets.
Unlike other retail outlets, Barkenhagen said the dispensary would require customers to check in and wait to be served.
Waiting customers, he said, would likely browse local businesses and eat at nearby restaurants, depending on the waiting time.
"I think it would actually help the rest of downtown," Barkenhagen said.
He added that several residents have expressed support for his plans, and that he has received no pushback from residents expressing opposition.
"No one has reached out to me personally and told me this is a terrible idea," Barkenhagen said.
Chad Arnold is a reporter for The Post-Star covering the city of Glens Falls and the town and village of Lake George and Washington County government. Follow him on Twitter @ChadGArnold.