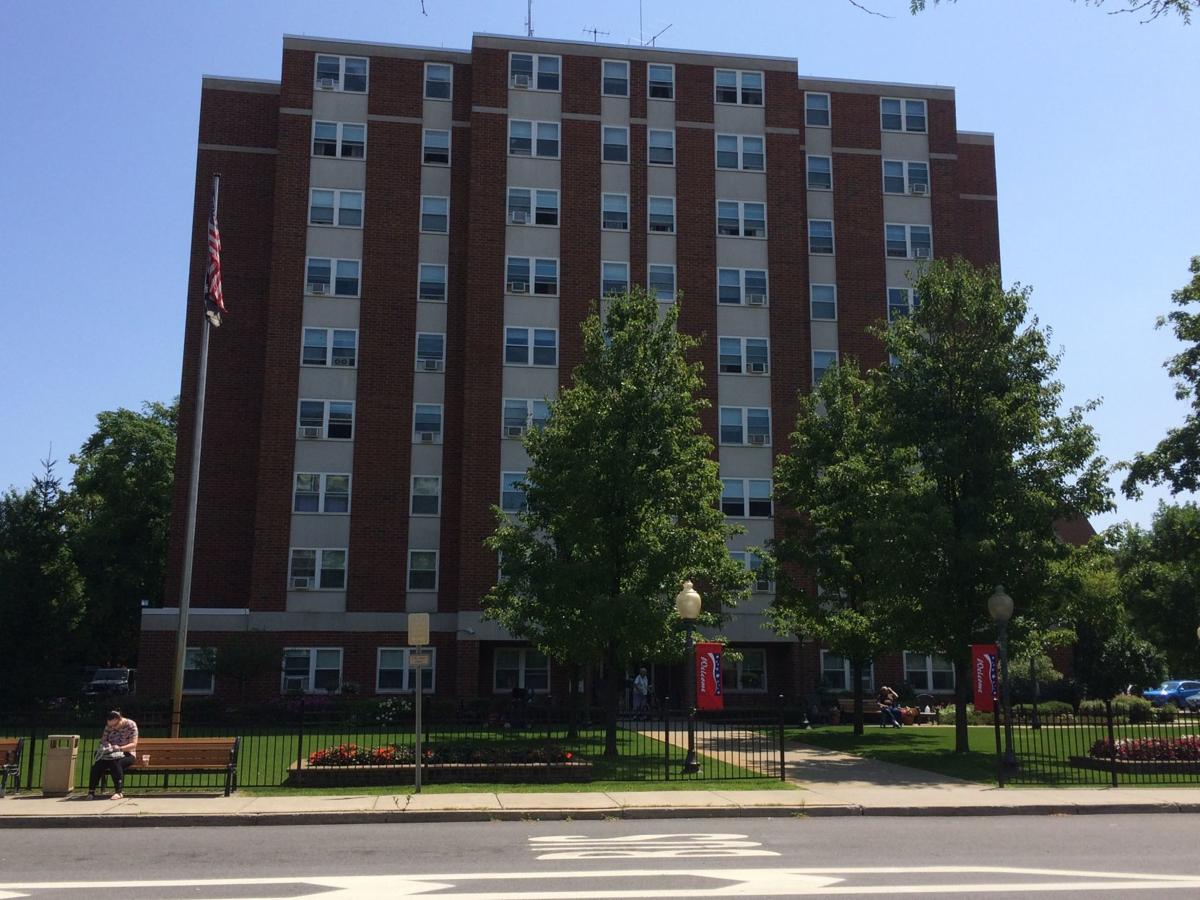 GLENS FALLS — The Glens Falls Housing Authority hopes to begin construction this spring of its new stand-alone office building on the Cronin High Rise property, so its existing office at Stichman Towers can be renovated into a tenant community center.
The Planning Board on Tuesday approved the plans to construct the 2,000-square-foot building about 15 feet north of the Cronin building. Patrick Sullivan, of Highlander Engineering Services, said the new brick building will have a similar architectural look to the authority's building.
Glens Falls Housing Authority Executive Director Robert Landry said the current community room is only 500 square feet and inadequate. The room is supposed to be used as a shelter in the event of a fire, according to Landry. During a fire in 2016, the authority had to squeeze people from three floors into this tiny room.
The authority subdivided its property on Ridge Street and carved out a sliver of land between its current building and Morgan and Co. for the new office. Landry said the reason for the subdivision is the authority wants its office to be on land it owns.
The office will serve the roughly 1,000 people who do not live in one of the housing authority's properties but receive Section 8 housing voucher, according to Landry. There are about 300 tenants in the authority's complexes.
The project did not have to come before the Planning Board since the authority is a federal entity and exempt from municipal zoning.
"We want to be a good neighbor downtown," Landry said.
Landry added that fees from the project would go into the city's coffers.
He said he hopes that construction of the building would be completed by October for the office to be relocated in November. Then, work could start on the community room.
Landry said this is just the first step of a large capital project.
"All of our high-rises are going to get $5 million to $7 million worth of upgrades," he said.
Work at the buildings would include replacing the roofs, making the buildings accessible to people with disabilities, adding new amenities, improving the parking lots and installing backup generators so each building would be self-sustaining in case of a major power outage.
The project also includes the demolition of the 50-year-old Larose Gardens apartment complex and replacement with two modern apartment buildings and clubhouse.
The authority is in the process of seeking a developer for a public-private partnership. The Department of Housing and Urban Development no longer wants to own housing. Instead the strategy is to partner with a developer, which will assume responsibility for the buildings while the Housing Authority manages tenants.
Landry hoped that a developer would be announced in the spring.
Get local news delivered to your inbox!
Subscribe to our Daily Headlines newsletter.