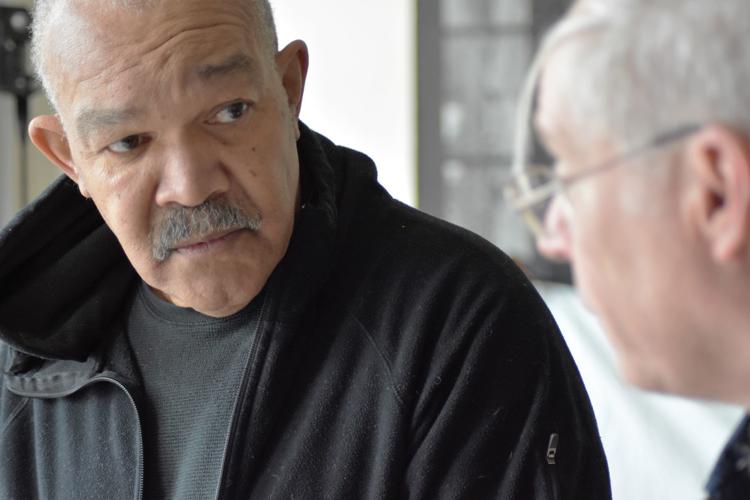 GREENWICH — When the Willard Mountain Daughters of the American Revolution sent Greenwich photographer Clifford Oliver Mealy to make a copy of a historic photograph of an African-American family at the Whitehall Historical Society, his life changed.
After seeing the photo, Mealy was drawn to the family's history.
Starting with John Henry, the father, a prominent Whitehall blacksmith and a former Virginia slave, Mealy searched records at the small Whitehall Historical Society on Williams Street above the public library.
"I started with his obituary. It was in the Whitehall Times on June 29, 1911," he said, sharing an enlarged copy. And as Mealy explained, every item in the obituary led to another piece of John Henry's history.
The Whitehall historian said she had more to show him.
"The historian asked me if I wanted to see the family album, starting roughly in 1877," Mealy said on Friday morning at his Greenwich studio,where he was surrounded by framed historic and recent photos layered and hung onto every bare space.
"The family album?" he said, still visibly thrilled.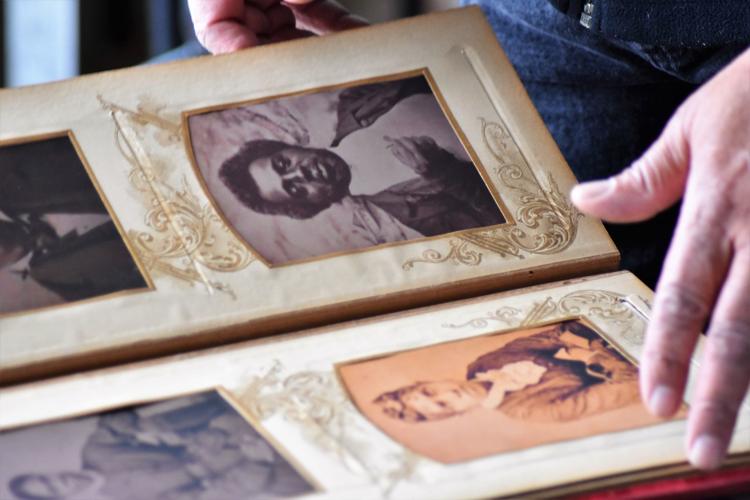 At that moment, Mealy was hooked.
Exploring the large leather-bound Victorian album — one of only two existing in the country and preserved under lock — the intertwining and little-known histories of the Henry and Baltimore families just after the Civil War unfolded one tintype and glass negative image at a time.
"John Henry marries Emma Baltimore," Mealy said, sharing the couple's pictures. "The Baltimores were a most prominent family. She was a well-educated Victorian lady and they had five children. They lived on Saunders Street."
At 2 p.m. Sunday at Whitehall Baptist Church on Williams Street, Mealy will share the Henry and Baltimore family histories with a slideshow and stories about their lives.
After copying all the photographs in the John Henry family album, Mealy got a similar vintage Victorian album to display them.
Some of the images are marked with names, some remain a mystery. All are intriguing in their rich detail. Many have the same ornate backdrop and velvet furnishings.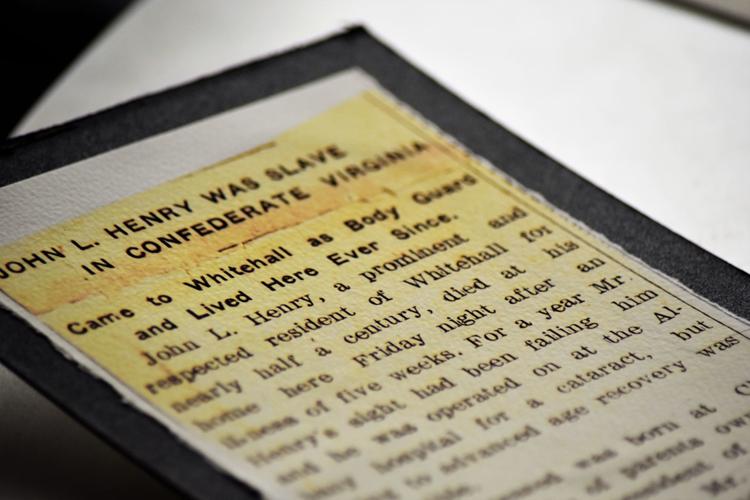 "They were taken in a studio by Charles Barker, a Whitehall photographer," Mealy said, which indicates the affluence of the family. "These were Victorian times," Mealy said, explaining that many of the images were actually calling cards people sent ahead of time to announce they were coming to visit.
On Friday, Ken Perry, a local historian, stopped by to talk to Mealy about the photos, and the two men explored possibilities.
"Look here. Mollie Hegeman shows up in the obituary for his (John Henry) mother-in-law," Perry said, pointing to the name.
"Mati (Matilda Henry) goes to Detroit to live with Mollie," Mealy said.
And the two think about it, offering new ideas.
"The thing about history," said Mealy, "is it is fluid. History changes and when you find one thing, it changes other things."
What he does know is that John Henry's parents were slaves for the president of the University of Virginia in Charlottesville.
"He was known as collateral," Mealy said, which referred to someone who was a freed or escaped slave. Often, they joined the Union Army for pay.
John Henry traveled north with his regiment and ended up in Whitehall, the home of his commanding officer Lt. William Boyd, whose father was a congressman at the time.
In excavating the details of John Henry's life, Mealy said he has learned so much.
"I realized how important our black story is. We're ashamed about our history of slavery," he said. "But as a student of history, you now this is not our only story."