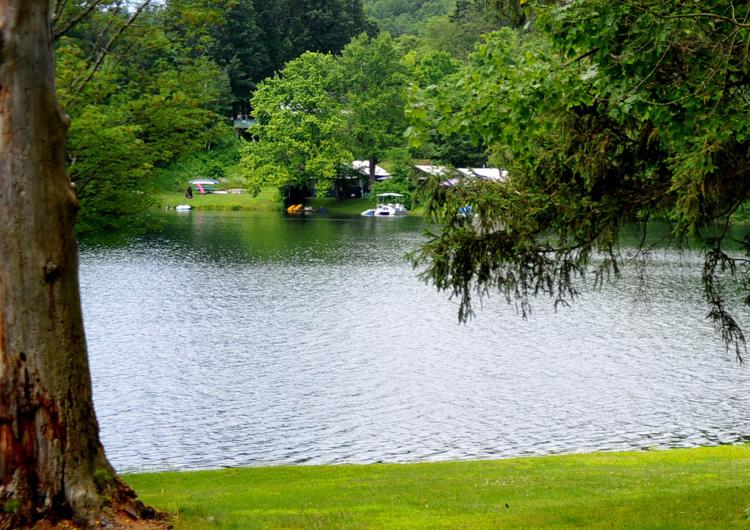 QUEENSBURY — Lake Sunnyside residents need municipal drinking water, and resident Pat Soresino is going to try to make it happen.
She is going to take a petition door to door seeking support for the idea.
If the Town Board sees enough support, it will do a preliminary review to get cost estimates. If that is encouraging, it can then create a water district and pay an engineering firm to provide cost estimates for each property owner.
Soresino is hoping a water district is realistic, noting that there are fire hydrants half a mile from the lake. That might indicate the system would be able to hook to a main water line fairly easily.
Having municipal water would be safer, she said, and it would also allow people to build bigger houses.
"People cannot build the house they want" without drinking water, Soresino said.
The lots around Lake Sunnyside are often very small, leading to sewer systems close to wells. The Town Board tightly regulates the location of new sewer systems and wells, sometimes requiring UV filters to make sure E. coli bacteria doesn't get into the drinking water.
In other cases, a lot is too small for a full septic system, so the Town Board approves a holding tank. Those must be pumped repeatedly — sometimes as often as every few weeks if the house is in use.
You have free articles remaining.
"Holding tanks almost makes the house a seasonal house," Soresino said.
She asked the Town Board if workers could provide some sort of cost estimate for her to tell residents when she asks them to sign the petition. Town Supervisor John Strough said he would ask the water superintendent for a "guesstimate" next week.
The property owners pay for all the costs of installing and maintaining a water system. The cost is often the deciding factor.
"If it's scary, so be it. If it seems reasonable, we'll go forward with it," Strough said. "If we have enough water supply. That also is something that must be investigated."
Residents of Lake Sunnyside and Glen Lake have also brought up the idea of a sewer district in the past, on the theory that it would keep the lakes clean and would be better than individual septic systems that could be in various stages of disrepair. They suggested it again last year during public hearings on a new law that requires testing of lakefront septic systems. They must now be tested when the property sells.
Strough warned last year that sewer to Glen Lake could be "hugely expensive."
But in an indication of how much it is desired, residents shouted back, "How huge?" and seemed ready to pay large amounts to get off of septic systems.
It is not yet clear whether the same level of support exists for municipal drinking water.