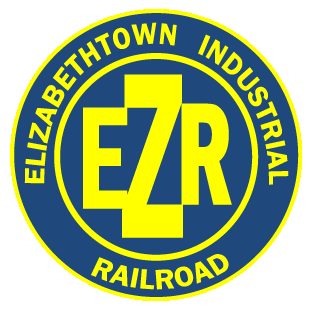 A railroad operator in Pennsylvania believes he can help turn around Warren County's rail line.
Robert Lowe, who owns Rail Holdings Inc. in south-central Pennsylvania, said he reached out to Warren County officials in recent days after reading about the demise of Saratoga & North Creek Railway. The railway has operated on the rail line owned by the county and town of Corinth for seven years, but announced in March that it was shutting down.
Lowe's overture was mentioned at a public Board of Supervisors meeting on Monday, and he discussed the interest in a phone conversation with a reporter Tuesday.
Lowe said his company owns two railroads and runs a third in Pennsylvania, including Landsville Railroad, Elizabethtown Industrial Railroad and Clinton Terminal Railroad. Lowe said it also helped operate Piedmont & Northern Railroad in North Carolina after it ran into operations problems similar to what has befallen SNCR. That railroad was also run by SNCR's parent company, Iowa Pacific Holdings, for a period of time.
Lowe said his company has run short-line railroads for freight and excursion trains and has had success with railways similar to Warren County's.
"My company has a niche where we operate lines similar to Saratoga North Creek's," he said.
He said he was struck by news reports about concerns over the impact of the loss of a tourist train during the summer season in Warren County and said his company could help salvage the second half of the tourist season this year if it was brought on board.
His company could get its equipment to the region in time for part of summer and fall "interim" operation and might have a permanent interest and would respond to a "request for proposals," if the county pursued another rail operator.
"We're not going to promise the moon and the stars, but we could help," he said. "We have experience picking up where other people have fallen out."
He said one of the issues he saw with the line between Saratoga Springs and Tahawus is the number of owners, with the county, town of Corinth and Iowa Pacific all owning stretches.
County leaders are in no rush to hook up with another rail operator, though.
Horicon Supervisor Matt Simpson said no one has responded to Lowe's email, because the county's priority is to figure out how to handle the contract issues with SNCR first. Then county leaders can decide whether to stay in the railroad business or pursue other options for the rail corridor such as a mixed-use trail, snowmobiling or rail bikes.
"I've heard from a lot of people with interest in using the rail line," he said.
Get local news delivered to your inbox!
Subscribe to our Daily Headlines newsletter.