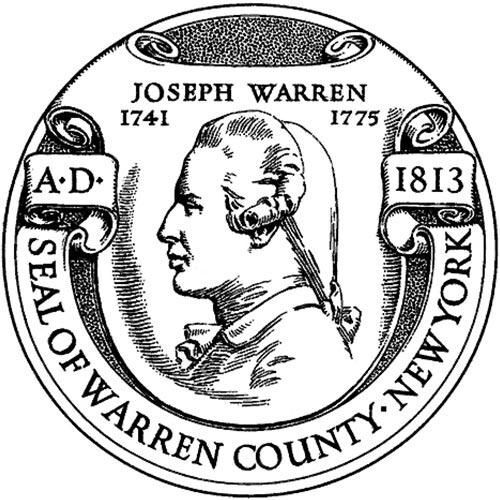 An older person who attended a party is now severely ill at a hospital with coronavirus, according to Warren County Health Services.
Two people from Warren County are hospitalized currently. Both are older than the age of 50. One caught the virus at an assisted living facility in Warren County, where there are no other known cases at this time.
The other patient is believed to have caught it at a party.
The assisted living resident has been in critical condition for days. The partygoer was moderately ill, and has now worsened and is in serious/critical condition, Warren County Health Services reported.
There is good news: none of the Warren County lacrosse players who played with an Albany County athlete who tested positive for coronavirus have gotten sick. Parents later clarified that their children wore masks and socially distanced when not playing lacrosse during a tournament in New Jersey. All of the players have completed their quarantine. Warren County Health Services does not know whether players in other counties got sick.
Also, none of the patients of the two health care workers who tested positive have gotten sick. Those workers wore masks at all times around patients.
The lack of spread in both cases suggests that masks are working to stop the spread of coronavirus.
Gov. Andrew Cuomo said that masks appear to be more important than initially believed, and urged "compliance" in a conference call Wednesday.
"The whole goal now is to protect our progress," he said. "We continue to do well even though the sea around us is roiled."
The State Liquor Authority issued 29 violations Tuesday to bars and restaurants in the New York City area that were not enforcing masks and social distancing.
Warren County reported one person tested positive Wednesday and one other person recovered, for a total of 275 confirmed cases and 235 recoveries of those cases. (In addition, early on, when testing to confirm diagnoses was not available, 26 other people were diagnosed with coronavirus and all of them recovered.)
The person who tested positive Wednesday was exposed at a workplace outside Warren County, and has been quarantined since a co-worker tested positive earlier this month.
Washington County reported no change, with 231 confirmed cases, 216 recoveries and two people still sick. No one is hospitalized.
Saratoga County reported 10 people tested positive, for a total of 725 confirmed cases since March. Thirteen people recovered, for a total of 650 recoveries. There are 58 people still sick, and four of them are hospitalized.
In the northern Saratoga County towns, one person is sick in Hadley and two in Moreau.
Essex County did not report.
The Capital Region reported a total of 46 cases, an infection rate of 1.8%, an increase. The cases were primarily in Albany County, with 12; Schenectady County, with 12, and Saratoga County's 10 cases. In addition, only Warren and Washington counties had an infection rate below 1%. (Both had a rate of zero percent Wednesday.) Saratoga County's infection rate of those tested was 2.2%, while Columbia had the highest rate at 5%, which is the limit for schools to reopen in the fall. In Greene, the infection rate was 2.6%, and Schenectady's was 2.7%.
Epidemiologists say that an infection rate about 1% indicates that many more people should be tested to catch all of the people who are ill.
Statewide, Tuesday's infection rate for those tested was 1.1%.
Also statewide, 619 people were hospitalized with coronavirus Tuesday and five people died.
Saratoga Hospital still has four coronavirus patients, it reported, and Glens Falls Hospital is down to two coronavirus patients, an improvement of one.
Concerned about COVID-19?
Sign up now to get the most recent coronavirus headlines and other important local and national news sent to your email inbox daily.