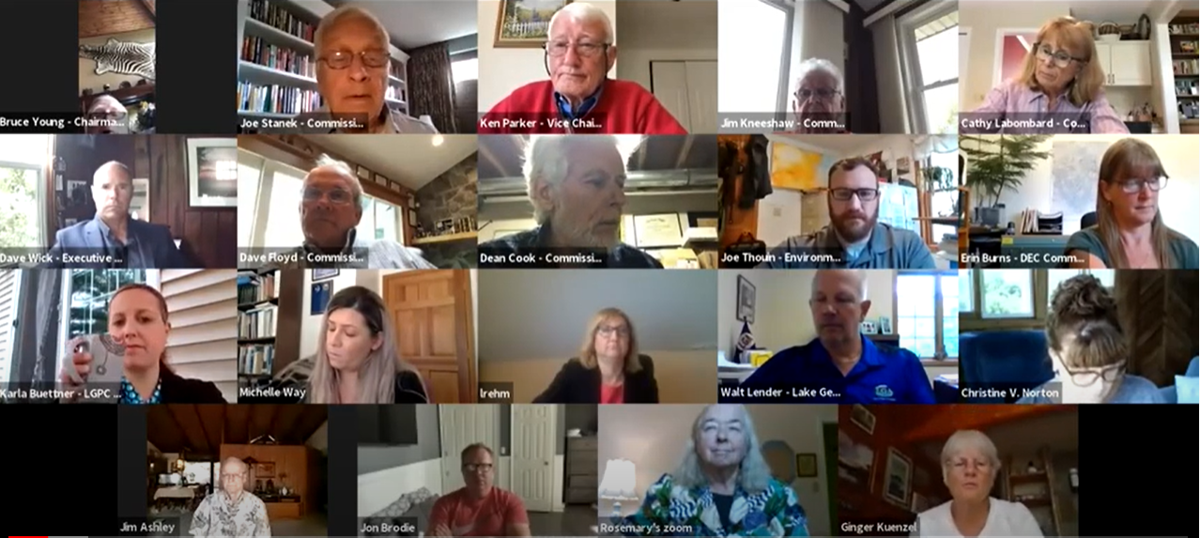 LAKE GEORGE — A new committee created last week by the Lake George Park Commission will examine the effects that septic systems in the basin have on the lake's water quality.
"There's been a tremendous amount of publicity in the basin recently concerning this. We want to get the facts down and see if there are any probable directions for the commission to go in," said Bruce Young, chairman of the commission, during the organization's monthly meeting on Tuesday.
Commissioner Kenneth Parker will lead the committee, which also includes commissioners Joe Stanek, William Mason, Catherine LaBombard and David Floyd.
The committee will work to count the number of septic systems around the lake and determine their short- and long-term effects on water quality.
From there, members will determine what, if any, regulatory actions are needed to monitor the systems. Committee members will work with local municipalities and the N.Y. departments of Environmental Conservation and Health to implement the regulations.
"With Lake George experiencing its first ever harmful algae bloom in November of 2020, it is incumbent on the commission and partners to determine root causes of this event, and to implement measures to help prevent such events from occurring in the future," the committee's mission statement reads.
Calls for the state to better regulate septic systems within the Lake George basin have grown louder in recent months, following the discover late last year of the first harmful algal bloom on the lake's famously pristine waters.
The bloom, which dissipated shortly after being identified, prompted concerns about the health of the lake, a source of drinking water and the economic driver for much of the region.
An investigation into what triggered the bloom is ongoing.
But the lake's two most prominent protection groups, the Lake George Association and The Fund for Lake George have pointed to nutrients entering the lake through faulty septic systems as a possible cause.
The organizations merged earlier this year, citing the increasing number of threats facing the lake, including the algal bloom. They have called on the state to better regulate septic systems and have been joined by several local leaders, including Queensbury Supervisor John Strough.
While the Park Commission has strengthened regulations on invasive species, stormwater runoff and stream corridors, it has not addressed septic systems until now.
The state, however, has set aside millions in funding through the Septic System Replacement Program for homeowners to update faulty septic systems around fresh waterbodies, including Lake George.
Chad Arnold is a reporter for The Post-Star covering the city of Glens Falls and the town and village of Lake George and Washington County government. Follow him on Twitter @ChadGArnold.