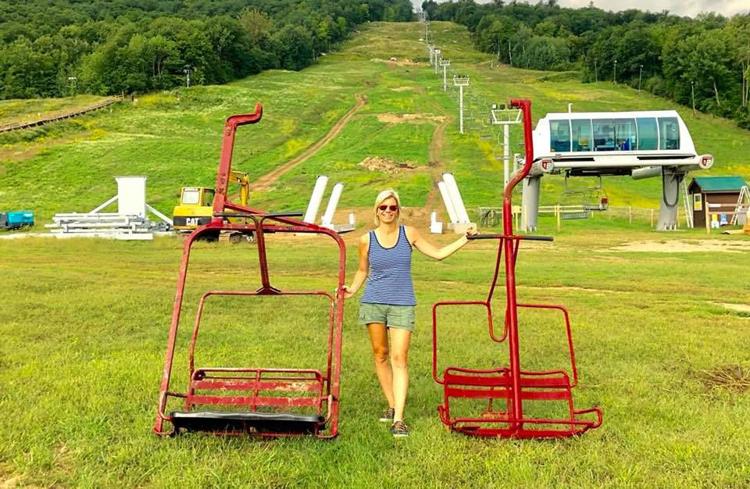 If you grew up on the slopes at West Mountain Ski Center in Queensbury, you took a ride on one of the chairs.
West Mountain is in the process of replacing the former face lift with a new fixed quad for its beginner area, creating a surplus of old chairs.
The ski center is selling 70 summit chairs as well as 30 face lift chairs for $399 apiece to the public, with pass holders receiving a discounted price of $299. All proceeds benefit the West Mountain School, a nonprofit.
According to West Mountain Services Manager Steve Magee, nearly 40 chairs have sold as of Wednesday morning, after going on sale Monday.
Magee said the summit chairs have been more popular among buyers, with many disclosing their plans to use them as swings or seating overlooking a view. Some buyers are planning to refinish the chairs, while others just want a piece of nostalgia.
Funds raised will benefit West's Race Team, including helping pay for equipment, travel and scholarships for skiers.
Checks can be made payable to West Mountain School. For more information, call the mountain at 518-636-3699 or email west@westmtn.net.
Back to the new lift: Magee said work has started on the base terminal, with towers arriving in the next few weeks.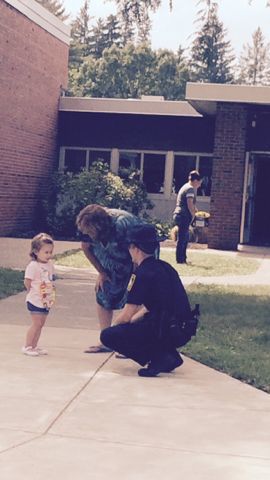 Helping out
New Hudson Falls Police Chief Scott Gillis is enjoying his first few days on the job.
After a swearing-in ceremony Monday night at the Village Board meeting, he received a photo from a resident that exemplified what he wants to see from his officers.
It was a picture of Hudson Falls Police Patrolman Brandon Irwin talking to a kindergartner at Margaret Murphy School this week, sent to him by a grandparent of a child whose heart was warmed by the interaction.
"I plan to have our officers get more involved in community interaction," Gillis said.
Phone issues
Residents of the Granville area can blame a cut cable for phone problems Thursday night.
A broken fiber optic was to blame for the hours-long outage for those who have numbers with the "642" prefix, including landlines and cellphones.
It was unclear how the cable came to sever, but the Washington County Department of Public Safety said service was back on shortly before 11 p.m.
Garage needed
The town of Queensbury is looking to build a new highway garage.
The Town Board of Monday voted to award a contract to C.T. Male Associates to provide architectural services for preliminary design.
Supervisor John Strough said the town needs a way to store its town fleet safely and efficiently out of the elements.
"If you have to see where they would be housed and contained now, you would be embarrassed," he said.
The plan is to take down the old highway garage and build a new facility to accommodate the repair and storage of vehicles. The town might even need to build an open-sided pole barn just to store the equipment sitting outside.
Strough said the engineers need to do an assessment of stormwater management practices and a preliminary site layout.