The Friends of U.S. Grant Cottage are the recipients of a $19,500 grant to assist with upkeep and programs at the historic site on Mount McGregor.
New York and Parks and Trails New York announced the funding earlier this week in a news release. The grants, valued at $450,000, will be disbursed to 21 sites across the state.
The Park and Trail Partnership Program grants, funded through the Environmental Protection Fund, will be matched by almost $200,000 in private and local funding, which will support projects.
According to a news release, the grants are administered by the state Office of Parks, Recreation and Historic Preservation, and Parks & Trails New York, a statewide nonprofit group.
This year, for the first time, grant awardees include Department of Environmental Conservation Friends groups.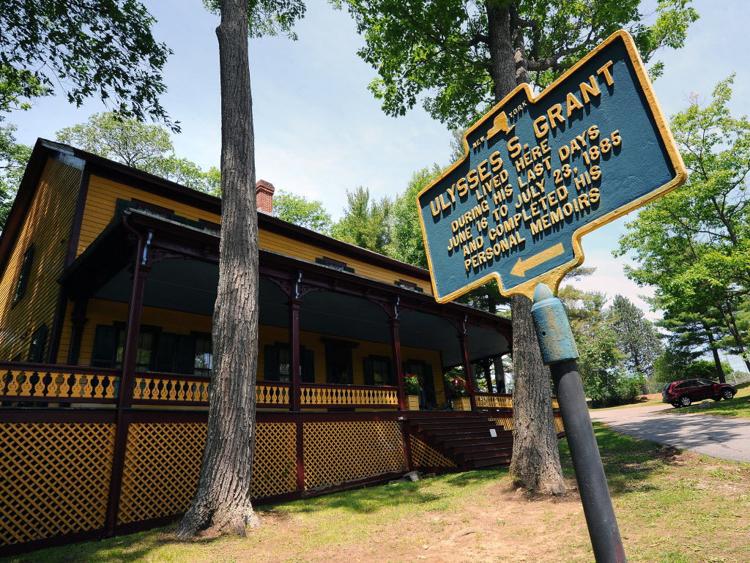 Trees for sale
The Warren County Soil & Water Conservation District's annual spring tree sale ends late next week, and there is still time to get trees, shrubs, seeds and other items to help green up your property.
Proceeds help fund the Warrensburg-based district's conservation activities.
The district has fruit trees, fertilizers, tree tubes, weed mats and stakes, bluebird, bat and wood duck houses, deer plot seed mix and upland game bird seed mixes. This year, the agency also has a limited number of hybrid American chestnuts.
Film on Garrow
Robert Garrow may be one of the most infamous criminals to ever come out of the North Country.
A serial rapist and murderer, The Post-Star has chronicled the statewide manhunt back in the 1970s.
"Garrow," an independent feature film, is currently in production and is having an open casting call on Saturday, March 10, at the Edgemont B&B in Port Henry to cast victims of the crimes, law enforcement, townspeople and courtroom participants.
According to an email from producer Lori Bailey, all filming will be done in and around Port Henry and Elizabethtown from May 4 to May 10.
'Bridging the Falls'
Middle school musicians from three area schools will combine to perform a community concert Tuesday night at the Glens Falls High School auditorium.
The five individual ensembles, consisting of 192 students from Glens Falls, Hudson Falls and South Glens Falls, will perform one piece before combining for two pieces to close the concert.
This is the first year the ensembles have teamed to perform since the late '90s, according to a news release.
A logo for the concert was designed by Glens Falls junior Jessie Taylor and the concert is seen as a way to demonstrate the support and vitality of the orchestra programs.
The concert will start at 7 p.m. and all are welcome.
Robotic competition
The Lake George Warriors and Granville VEX Robotics teams will be competing Sunday for a state championship in Syracuse.
Lake George's Team 64040A recorded a victory at the In the Zone Queensbury VEX tournament held Feb. 10, and its 64040B team recorded a fifth-place finish at the same event.
Granville's KAIZEN team recorded a third-place finish, punching its ticket to the Fifth Annual Northern New York State VEX High School Championships at SRC Arena.
Granville and Lake George are three of 65 teams registered. They will navigate their robots in a 12-foot-by-12-foot course and perform tasks such as stacking cones on goals, scoring mobile goals in goal zones and having the highest stacks, and by parking robots. Points are awarded for each goal achieved against its opponent.