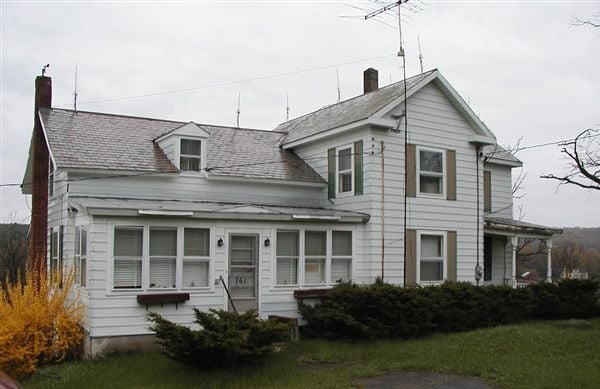 FORT EDWARD — While nearly 60 properties have been removed from the Washington County real estate tax auction, slated for Oct. 26, as of Friday, about 74 remain on the foreclosure list.
"The list gets updated daily," said Real Property Tax Director Laura Chadwick, explaining that property owners have been coming in every day to pay delinquent taxes to get their real estate taken off the list. "We started with 132 properties when we first made the catalog."
This year's live public auction will be held at the Hartford Volunteer Fire Co., 8118 Route 40 in Hartford.
According to Chadwick, the majority of the properties in the auction are currently vacant.
One such property is a 245 x 218 ft. lot located on Lake George in Dresden at 2761 Sheep Meadow Way. Valued at $494,130, the property is currently assessed at $227,300 and the 2019 county and school taxes combined are over $16,000.
The auction notice suggests checking access and right of way prior to bidding.
In Argyle, there is a 2332-square foot house, built in 1900, situated on a 341-acre lot up for auction. The property — 761 Route 197 — is valued at $340,200, with 2019 real property taxes at more than $15,000.
According to Washington Country Treasurer Al Nolette, property owners have until the Oct. 25 to pay their taxes to keep their home or business from foreclosure sale.
On the day of the sale, registration of bidders begins at 8 a.m., with the actual live auction beginning at 10 a.m.
If a successful bidder owes taxes on another property in the county, their bid will rejected and their deposit forfeited to the county.
High bidders must pay 20 percent of the total bid deposit by check, cash or credit card during the Oct. 26 auction. But all bids are subject to acceptance by the Board of Supervisors. Once approved, the full payment is due in guaranteed funds (certified or cashier's check or cash).
Chadwick said they have auction catalogs and updated lists of available properties in the Real Property office in the Washington County government offices in Fort Edward. The properties can also be viewed at www.auctionsinternational.com, she said.