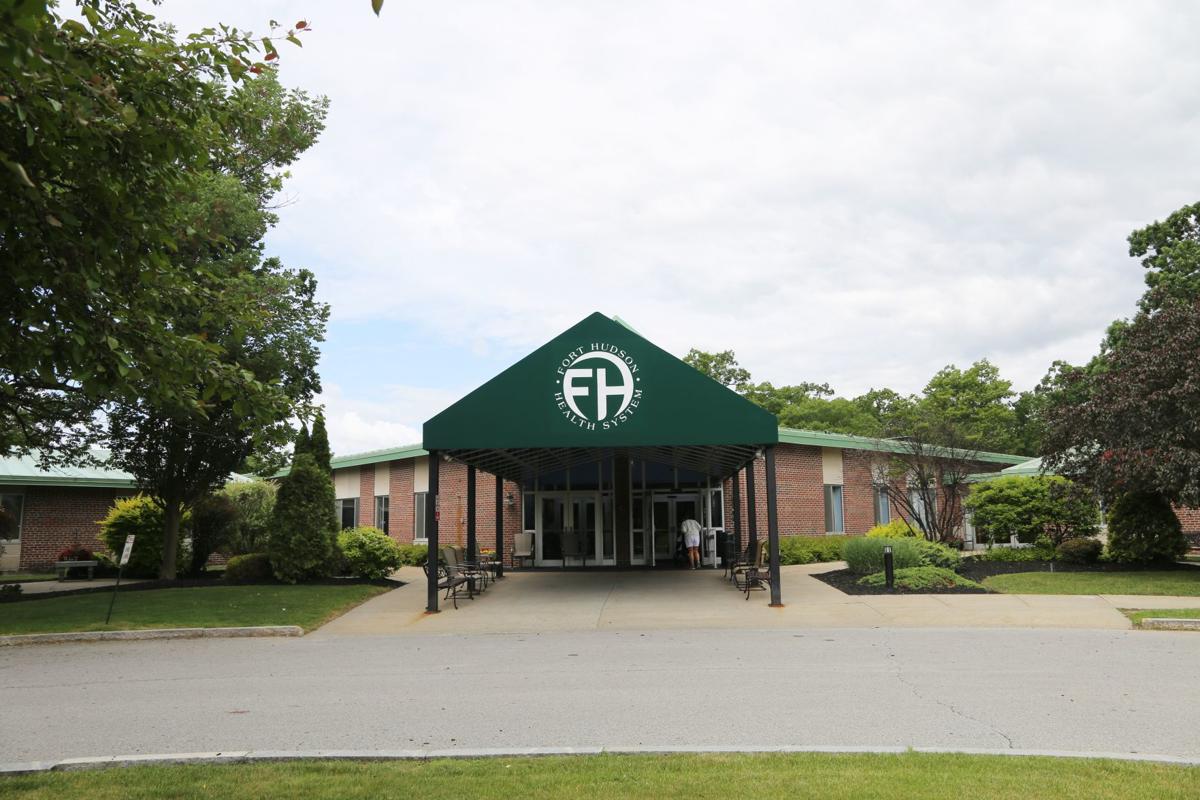 More outdoor recreation can begin immediately, including hotel pools, but Gov. Andrew Cuomo said the state is still working on guidance regarding other pools.
Whitewater rafting, treetop adventure courses, tour boats, sightseeing cruises and outdoor guided tours are all now allowed to restart in Phase 2.
Rules were also loosened Wednesday for nursing home workers, who for the last month had to get tested for coronavirus twice a week. Now they will only need to be tested once a week.
That came as a relief, said Andy Cruikshank, CEO of Fort Hudson.
Often employees were tested before the results of the last test came back, he said.
"Fort Hudson continues to support employee testing as a critical means for early and ongoing identification of COVID-19 positive cases to protect our residents," he said.
But he added that testing once a week was "a more reasonable approach."
He also noted that each nursing home had to buy the tests, which was becoming "unsustainable."
He plans to keep testing, albeit not twice a week, "until the community prevalence is extremely low and the risk is near zero."
Cuomo also revisited the question of whether full-time, in-person school would reopen this fall.
"Nobody knows," he said bluntly. "I can't see the fall because I don't have a crystal ball."
School districts have been asked to prepare a variety of options, he added.
"So what we're doing now is we're coming up with plans, we're coming up with scenarios," he said. "We have to get a better gauge of where we are with COVID before we make any decision."
That may mean the decision won't come for months. Cuomo also said school districts might have different restrictions, based on what phase their region is in at the time. All educational facilities are in Phase 4 – which in theory would be reached long before school starts. In the Capital Region, that phase could begin in about three weeks. New York City is about six weeks away from Phase 4, if all goes well — which is still a month before school starts.
"You could theoretically have different models in different regions," Cuomo said.
Warren County reported no new cases of coronavirus, and for the first time since May 20, no one is in critical condition. There were no new recoveries Tuesday, and six people are still ill. Two people are hospitalized, both described as being "moderately ill."
Washington County reported no change in new cases, for a total of 210 confirmed cases. One more person recovered, for a total of 191 recoveries. Six people are still ill. One person is hospitalized.
Saratoga County reported two more people tested positive, for a total of 511 confirmed cases. No one recovered overnight, but in total there have been 458 recoveries. Four people are hospitalized and 37 people are still ill.
Essex County reported no change, for a total of 56 cases since the outbreak began, but most people have recovered. Three people, all recent cases, are still ill. No one is hospitalized.
Glens Falls Hospital reported three coronavirus patients and Saratoga Hospital reported two.
The Capital Region had 1.94 new cases per 100,000 people Tuesday. That's about 2 (Corrected) new cases a day in a seven day rolling average. It is a steady decrease. It was 2.32 new cases per 100,000 people on Monday.
Cuomo urged the public to focus on those numbers and change their behavior if cases spike during the slow reopening. He warned that no one knows exactly how to reopen safely.
"How do you restart the economy and control the virus at the same time?" he said. "If anyone can travel this successfully it's going to be the state of New York."
Concerned about COVID-19?
Sign up now to get the most recent coronavirus headlines and other important local and national news sent to your email inbox daily.