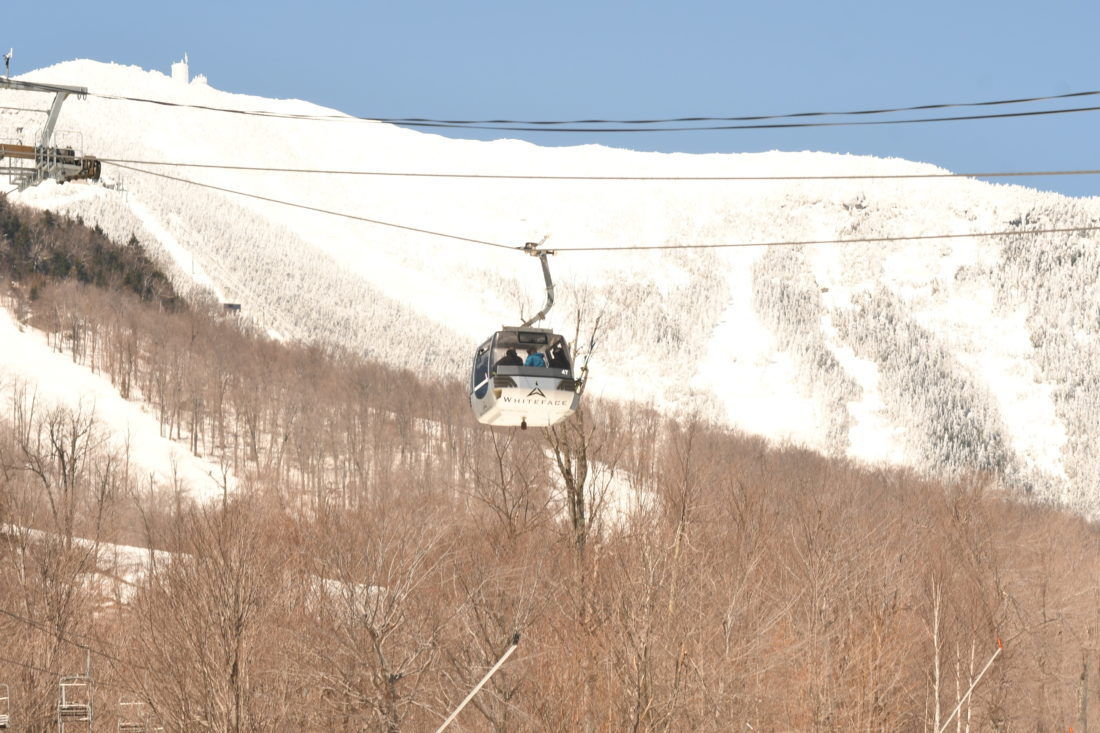 LAKE PLACID — The Cloudsplitter gondola is getting a facelift.
The state Olympic Regional Development Authority's Board of Directors on Friday authorized a more than $2.4 million contract with Doppelmayr USA to overhaul the system at Whiteface Mountain Ski Center in Wilmington.
Doppelmayr USA, a Salt Lake City-based transportation company, is the same agency that manufactured and installed the original gondola 20 years ago and has been contracted to maintain it ever since. They'll be asked to replace all of the gondola cabins and associated infrastructure, replace communication lines and control systems, add a fiber optic line, and continue to maintain the equipment.
At the board's meeting Friday, ORDA CEO Michael Pratt said unprompted that the upgrade wasn't sparked by concern over the safety of the gondola.
You have free articles remaining.
"Some of the systems aren't supported as they were years ago," he said. "The technology is changing. This was a strategic decision to be as proactive as possible and ensure our premier gondola operates as reliably as possible."
The Whiteface Cloudsplitter gondola was first installed in 1999. Then-Gov. George Pataki — calling Whiteface "a jewel in the Adirondacks" — unveiled the new amenity on Nov. 23 that year, ahead of the first and only Winter Goodwill Games in 2000.
The gondola cost $5 million to install. It was among a slate of upgrades to Olympic facilities funded by the state under Pataki's administration.
This latest upgrade, slated for completion by October 2020, will mark the first time the system was been updated since then, according to ORDA spokesperson Elise Ruocco.
Board member Arthur Lussi said he hadn't realized the gondola was that old. Board member Cliff Donaldson said he remembered voting on the original resolution to install it, drawing laughs from his colleagues.
The gondola upgrade is the latest improvement to Whiteface being undertaken by ORDA. The Base Lodge, Bear Den Lodge and Porcupine Lodge were all rebuilt within the last two years. An elevator to the mountain's summit was rehabilitated and reopened in May after being closed for reconstruction since 2017. The authority installed new gates and launched new radio-identification cards, or SKI3 cards, at the start of the ski season this year. The cards are reusable and allow visitors to pass through gates and access ski lifts without taking the card out of their pockets. And ORDA has also made some improvements to buildings atop Whiteface, updated the electrical system and widened or expanded some trails.