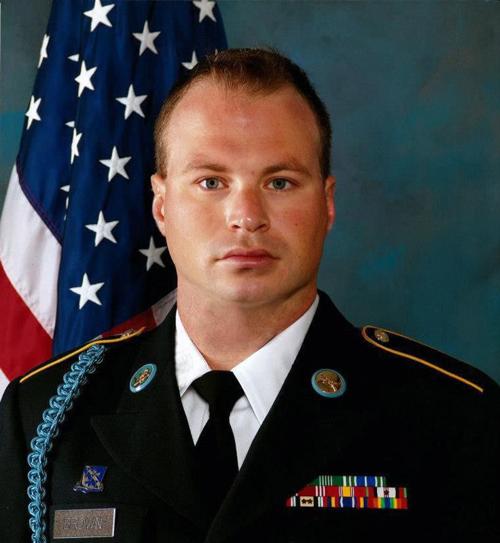 ELIZABETHTOWN — The Ticonderoga man who shot and killed his friend during a drunken gathering in December was called a "monster" in court Thursday, but managed to get his sentencing postponed by questioning the terms of his plea deal.
Michael E. LaRock, 39, was brought to Essex County Court for sentencing in the Dec. 13-14, 2018, killing of 37-year-old Ticonderoga resident William T. "Liam" Brown.
One of his co-defendants was sentenced Thursday, but LaRock complained about the order in which defendants were to be sentenced in the case, out of concern about the sentence his father would face. He wanted his father to be sentenced first, to ensure that his plea deal would be honored.
His lawyer, Eric Schwenker, asked for a postponement to review the minutes from his guilty plea, and Essex County Judge Richard Meyer adjourned the case until Nov. 26.
The legal wrangling came after Meyer heard from Brown's family about the devastating impact the homicide had on them.
The shooting occurred as the men were drinking at a home on Lonergan Lane in Ticonderoga and shooting guns in the backyard. A dispute broke out and LaRock turned a gun on Brown.
LaRock, his father and a friend tossed the body into the LaChute River in Ticonderoga's Bicentennial Park, where a person in the park spotted the remains in a plastic bag the next morning.
LaRock, who had a long history of violent offenses, fled the area in the hours after the shooting, and was located by police at a friend's home in St. Lawrence County four days later.
He pleaded guilty to second-degree murder in September, agreeing to a plea deal that spared him possible consecutive sentences for trying to hide Brown's body. He faces 25 years to life in prison.
The two men who helped LaRock try to dispose of Brown's body also pleaded guilty. LaRock's father, Donald C. LaRock, 63, pleaded guilty in September to felony counts of hindering prosecution and tampering with physical evidence and agreed to serve up 2-1/3 to 7 years in prison. His case was adjourned to Nov. 26 as well.
Brown's friend, Joshua W. Smith, 36, pleaded guilty to tampering with physical evidence, and he was sentenced Thursday to 1-1/3 to 4 years in state prison.
The killing happened at Smith's home, and he was castigated in court Thursday by Brown's family for his actions in not helping Brown, who was his friend and who Brown had tried to help deal with personal problems. Brown's mother, Claire Brown, called him a "modern-day Judas."
Essex County Assistant District Attorney Michael Langey said Smith gave three different versions of events that night, at one point saying he heard a gunshot but didn't witness it, then saying he was passed out and didn't witness it. Smith's lawyer, Essex County Assistant Public Defender Matthew Waite, said his client was "incredibly remorseful."
Smith, though, made no statement in court Thursday.
Brown was a U.S. Army veteran who served combat tours in Iraq and Afghanistan.
His mother said he suffered from a traumatic brain injury and post-traumatic stress disorder from his service abroad.
"He had a strength and courage I will always admire and of which I will always be proud," she said.
Brown said her son often helped others, including Smith.
"My son believed anyone who asked for help should have a second chance," she said.
She called Michael LaRock a "monster."
Don Lehman covers police and court matters and Warren County government. He can be reached at 518-742-3224 or dlehman@poststar.com