Wilton's Shaver gets achievement award
ONEONTA — Emily Shaver of Wilton was recognized during an Academic Achievement Awards reception on May 1 at SUNY Oneonta. One to three students were chosen from each of the college's academic departments and programs to receive the 2019 Academic Achievement Awards. Each student selected one faculty guest to accompany them to the recognition event.
In addition to their excellent work in the classroom, students were honored for distinguishing themselves in many ways, including research, activism, mentoring, athletics, involvement in campus activities and volunteerism.
According to the college, Shaver embodies the essence of academic achievement, with exemplary performance in all of her academic endeavors, though this is just one facet of her character. She is the type of person who loves learning, who works hard and diligently, and does so with a smile on her face. Emily thrives in new and challenging environments emerging as a leader among her peers in the MS Nutrition and Dietetic Internship Program. Shaver has completed her Community Health Intervention Project with the Saratoga Regional YMCA Wilton Branch on a project titled Nutrition Intervention with Livestrong at the YMCA. Through this project, she conducted a needs assessment and designed an intervention with the goal of increasing nutrition knowledge in oncology patients participating in the Livestrong program. Shaver's project shows a strong commitment to research and a greater understanding of skills that will serve her well in any future research endeavors. Shaver is an individual who is both responsible and engaged in learning and has great potential as a future registered dietitian nutritionist.
Students honored at St. Lawrence U
CANTON — St. Lawrence University students have been elected to Omicron Delta Kappa, the national leadership honor society. Omicron Delta Kappa recognizes students who are successful in scholarship, athletics, community and campus service, creative or performing arts and journalism or speech. The members of Omicron Delta Kappa strive to promote leadership on campus.
The ODK National requires that applicants must be sophomores, juniors or seniors academically in the top 35th percentile of their class. This includes seniors with a grade point average of 3.383 or above, juniors with a grade point average of 3.387 or above and sophomores with a grade point average of 3.346 or above. Local students include:
Robert G. Davies of South Glens Falls, majoring in English; and
Cheyenne K. McQuain of Glens Falls, majoring in psychology and anthropology.
Godfrey selected for national award
CANTON — Alexandra P. Godfrey of Fort Edward has been inducted into Gamma Sigma Alpha, the national academic Greek honorary society, at St. Lawrence University. To be a member in Gamma Sigma Alpha, students must be a member of a St. Lawrence fraternity or sorority, be a current junior or senior and have either a cumulative grade point average of 3.5 or higher or have a achieved a semester grade point average of 3.5 or higher during their junior or senior year. Godfrey is majoring in psychology and art and art history.
Glens Falls' Ross completes doctorate
WILLIAMSBURG, Ky. — Carmen Ross of Glens Falls has graduated from the University of the Cumberlands. Ross completed a Doctor of Education in educational leadership during the 2018-2019 academic year.
Holodook recognized for outstanding work
CONWAY, S.C. — Katielynn Holodook of Gansevoort, a history major at Coastal Carolina University, has been awarded as the Outstanding Freshman from the Department of History. Students studying in the Thomas W. and Robin W. Edwards College of Humanities and Fine Arts were awarded recognition for outstanding academic work within their departments of study in a Student Achievement Award ceremony on April 25.
Honors announced at Oneonta
ONEONTA — Courtney Chapman of Fort Edward was one of 19 students inducted into its Edward K. Griesmer chapter of National Residence Hall Honorary, a branch of the National Association of Colleges and University Residence Halls, in April.
Cedarville University students graduate
You have free articles remaining.
CEDARVILLE, Ohio — Local students graduated from Cedarville University during the 123rd annual commencement held May 4. Local students include:
Hannah Lankford of Glens Falls, Bachelor of Science in social work; and
Gabriel Sallstrom of Lake George, Bachelor of Science in electrical engineering.
Palmer inducted into Alpha Epsilon Delta
ONEONTA — Matthew Palmer of Gansevoort was one of 20 SUNY Oneonta students to earn membership in SUNY Oneonta's chapter of Alpha Epsilon Delta, the National Health Preprofessional Honor Society, during the 2018-19 academic year.
Alpha Epsilon Delta is dedicated to the encouragement and recognition of excellence in preprofessional health scholarship. The honor society welcomes all students engaged in the pursuit of professional development, provides a forum for students with common interests, and extends a program of service to benefit the college community.
Membership is open to students enrolled in a health preprofessional program preparing them for careers in medicine, dentistry, optometry, podiatry, veterinary medicine and other health care professions requiring post-baccalaureate study leading to an advanced degree. Potential members must have completed at least three semesters or five quarters of health preprofessional studies work with an overall cumulative grade-point average of at least 3.20 on a 4.0 scale. They must also maintain a cumulative grade point average of 3.20 in the sciences—biology, chemistry, physics and mathematics.
Students recognized for leadership
ONEONTA — SUNY Oneonta recently recognized nearly 200 students who have attained leadership milestones through the college's Leadership Education and Development program.
LEAD@Oneonta is a comprehensive leadership program based on current research and guidelines from the Council for the Advancement of Standards in Higher Education. All students can choose to participate in the LEAD program, which aims to better prepare them for life after college by providing a comprehensive picture of leadership and the skills needed to be a good leader.
Students can attain a silver, gold or platinum level. To attain each level, students must meet a mix of programmatic and experiential leadership requirements, including completion of online courses, attendance at educational events, and membership and leadership in one or more of SUNY Oneonta's 100+ student-run clubs and organizations.
Completion of a leadership level is recognized on campus as a credential that can be used, for example, when running for office or applying for Student Travel for Excellence Program funding. The program also provides students with a leadership record that can be submitted to potential employers.
Emily Discenza of Queensbury; and
Adele Haraughty of Glens Falls.
O'Sullivan gets school boards scholarship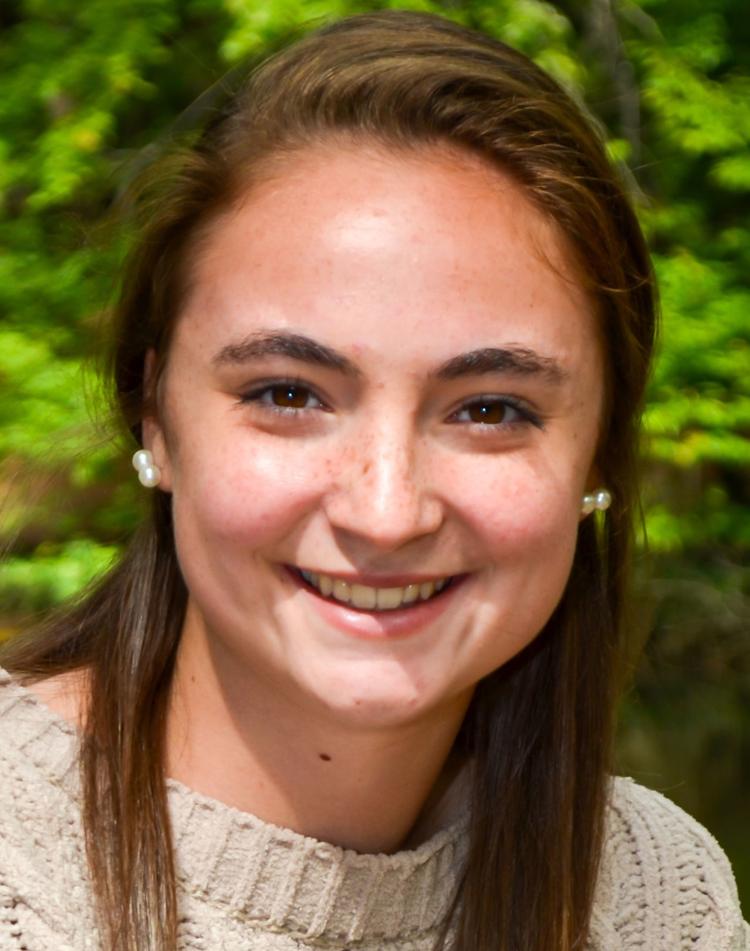 WARRENSBURG — Warrensburg Central School District senior Meagan O'Sullivan was awarded a scholarship in the amount of $300 from the Adirondack Area School Boards Association. In March Meagan was recognized as one of The Post-Star's "Teen Excellence" recipients.