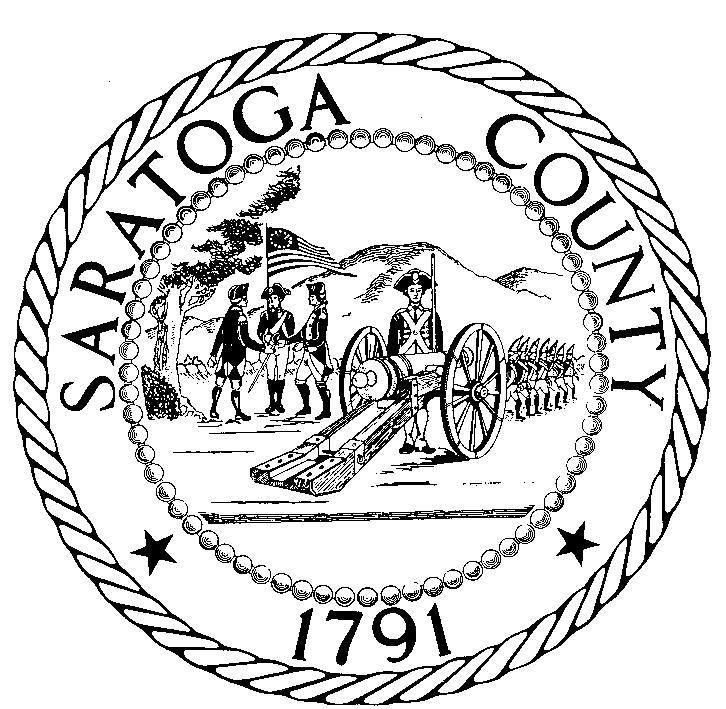 A Fourth of July party in Saratoga County, which drew attendees from Warren County as well, has led to a coronavirus outbreak.
People did not wear masks and did not socially distance at the party, Warren County Health Services reported.
In Warren County, one person who attended the party has tested positive so far. While others await test results, 15 to 20 residents have been quarantined because of their exposure at the party, Warren County Health Services said. The partygoers are cooperating with Health Services. Health Services clarified Wednesday that people were quarantined after attending multiple gatherings, not just the one in Saratoga County.
In Saratoga County, the party was one of several recent social gatherings that led to 22 new cases over the weekend. Others caught the virus at a birthday party, a group camping trip and a funeral, spokesman Andrew Mangini said.
Saratoga County is also grappling with a new issue: quarantines related to the horse-racing industry. Jockeys and workers have arrived with horses for the season, and NYRA announced that jockeys who race at Saratoga's meet can't hop to tracks outside of New York state.
All workers must pass a coronavirus test to access the Saratoga Race Course property. But many of them have arrived from states on the quarantine list. They are supposed to quarantine for 14 days. The racing season begins Thursday.
In the meantime, the horses need to be taken care of, which also makes it difficult to enforce a standard quarantine. Health Services offered one sentence about the situation, saying that a top jockey didn't have to quarantine after he came from Delaware a few days ago.
"As of today, Delaware is off the list," Mangini said.
Of course, the quarantine order was still in effect when the jockey arrived, and many other jockeys have arrived from states still on the list, including Florida.
Also on Tuesday, Gov. Andrew Cuomo added four states to the quarantine list. The complete list is: Alabama, Arkansas, Arizona, California, Florida, Georgia, Idaho, Iowa, Kansas, Louisiana, Minnesota, Mississippi, Nevada, New Mexico, North Carolina, Ohio, Oklahoma, South Carolina, Tennessee, Texas, Utah and Wisconsin.
He sounded the alarm about parties, noting that a Fourth of July weekend party in Suffolk County led to 35% of the attendees getting coronavirus.
"It's also clear based on contact tracing that many of the new cases in New York are a result of a lack of compliance during the July 4 weekend and illustrate how quickly the virus spreads, with one party, for example, infecting more than a third of attendees," Cuomo said in a news release. "I cannot be more clear: Look at what's happening in the rest of the country — if we are not smart, if we don't wear masks and socially distance, cases will spike. No one wants to go back to the hell we experienced three months ago, so please stay vigilant."
Throughout the state, all but two regions had more than 1% of people tested turn out to have the virus. Only the North Country and the Southern Tier were below that threshold. The Capital Region was at 1.7%.
Warren County reported one person tested positive, after traveling to a state with a coronavirus outbreak, for a total of 260 confirmed cases. One person recovered, so there are eight people still ill, all mildly. No one is hospitalized.
Washington County reported one person tested positive, for a total of 227 confirmed cases. There are four people still ill, and no one is hospitalized.
Saratoga County reported six people tested positive, for a total of 624 confirmed cases. There are 48 people still ill and four are hospitalized. Sixteen people recovered, for a total of 560 recoveries.
Of the northern Saratoga County towns, two new cases are in Moreau, and five residents are still sick in Wilton.
Essex County reported one more inmate tested positive. There are five inmates still sick, out of 16, and a total of 70 cases throughout the county, but all non-inmates have recovered.
The Capital Region reported a total of 55 new cases, a significant increase, which represented 1.7% of those tested. Epidemiologists consider any amount over 1% to indicate that not enough people are being tested to find all of the cases.
Of the Capital Region, most new cases were in Albany County, with 22 people tested positive, and Schenectady County, with 15 people testing positive.
Statewide, 912 people tested positive Monday, representing 1.5% of those tested.
Saratoga Hospital reported two coronavirus patients and Glens Falls had zero. Statewide, 820 people were hospitalized with coronavirus and five died Monday.
Concerned about COVID-19?
Sign up now to get the most recent coronavirus headlines and other important local and national news sent to your email inbox daily.