HUDSON FALLS — Officials are hoping Burgoyne Avenue can be repaired sooner rather than later, after a sinkhole opened up last week.
They also want to make sure the public knows businesses on Burgoyne Avenue remain open, as the road closure affects only a small stretch in front of the Glens Falls Feeder Canal.
While Burgoyne is a county road, two culverts running underneath are owned and maintained by the New York State Canal Corp. Officials believe the sinkhole opened because the metal pipes rotted. Recent rainstorms added pressure and eroded material until the road collapsed.
The state said last week it would be a week or two before the road would be back open as crews work to remove and replace the old culverts.
Kingsbury Supervisor Dana Hogan said Monday night that a call earlier in the day informed local officials the project was changed from an "emergency site" to a "construction site."
While the Canal Corp. and D.A. Collins, the contractor for the project, have been on-site throughout the weekend, Hogan and Mayor John Barton are hoping the road can be opened soon.
"I have expressed my concern to expedite the repairs to minimize the impact to Lewis Supermarket and other businesses along with the residents where traffic has increased," Barton said in an email Tuesday. "The (Hudson Falls Police Department) is monitoring these areas. I am in contact with the Canal Corp. and monitoring the progress."
You have free articles remaining.
Hogan said at a Town Council meeting Monday night he thought Barton's request to expedite was a good suggestion.
In a news release Tuesday, the Canal Corp. said it "continues working on the necessary repairs and replacement of the infrastructure where the Feeder Canal crosses under Burgoyne Avenue (county Route 37)."
Michael Graham, highway superintendent for Kingsbury, said Monday the state's hydrology team had been investigating whether the replacement culverts should be the same size or larger.
Another complication to the state's assessment is a 6-inch gas main that goes across the road, Graham said.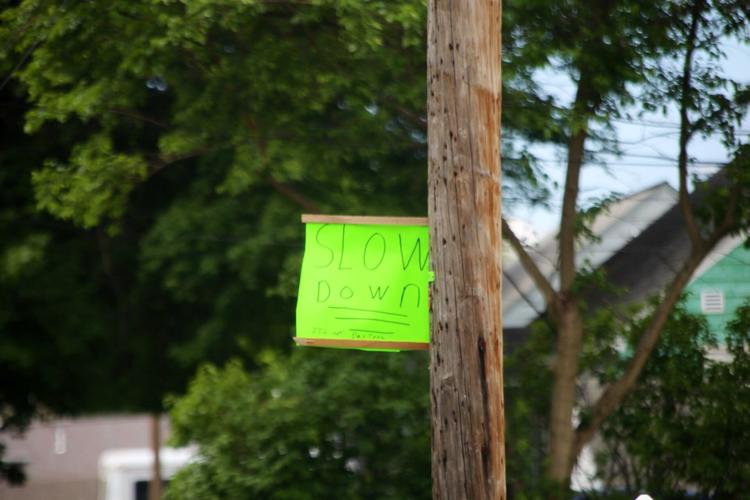 Burgoyne Avenue is still open in spots, but it is closed between Pine and Pearl streets. Detours are set up to stay on state and county roads, going from Route 4 to Route 196 and vice versa, depending on whether drivers are coming from the north or south.
There are still detours on back roads, too, but a couple of residents had placed "slow down" signs off their driveways.
The bike path is still open, but officials cautioned visitors to avoid barricaded areas.