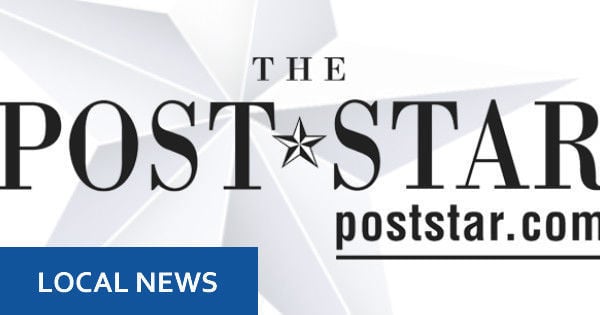 FORT EDWARD – NYMIR offered Washington County the insurance version of a love letter Monday, begging the county to stay.
The Board of Supervisors agreed in July to ask for proposals from property insurance companies. The idea was to make sure they were still paying the lowest possible rate.
But officials from the county's longtime insurer, New York Municipal Insurance Reciprocal, don't want the county to even look at other agencies.
They promised that if the county renews its policy, the premium will be reduced by at least 10 percent and they'll get a new service, too: $1 million in coverage for cyber attacks.
"We would really hate to lose you," said NYMIR Vice President Bill Cherry. "You were a founding member of NYMIR."
NYMIR started 25 years ago with Washington and Fulton counties.
They get a good deal, Cherry argued.
"Washington County is actually paying less for your municipal insurance now than you were 10 years ago," Cherry said. "I can say from the heart I believe you're in the best insurance. We just don't let our members down. We sit in the same seats you do."
NYMIR board members include elected officials and representatives from towns, villages and counties. Cherry is the Schoharie County treasurer.
He recounted a tale of when NYMIR had his county's back. After historic flooding, NYMIR officials came to the county building, slogging through mud, to hand him a check for $1.5 million. They assured him he would get more – the county got more than $5 million from NYMIR in the end – but they wanted him to have cash immediately for the cleanup. They filled out the paperwork for him.
But it hasn't been all love with NYMIR lately. Hartford Supervisor Dana Haff was incensed to learn in February that he had been over-paying for vehicle insurance for years.
Crucial heavy equipment — such as plows and dump trucks, which often cost more than $100,000 — would not be replaced if they were totaled after an accident or natural disaster. Many towns and the county had been paying insurance rates for replacement, thinking they would get a check from NYMIR to buy a new vehicle if the worst occurred. But most of the vehicles are older than 10 years, and NYMIR's fine print read that the agency would only pay for the "current value" of those vehicles.
Supervisors didn't object to the policy, but to the fact that they had been allowed to over-pay for so long. They said the agency's underwriters, or the NYMIR insurance broker, should have caught the issue years ago.
Within a month, NYMIR agreed to give refunds for overpayments from the last five years, but only in a credit for the next year's policy. Hartford got more than $5,000; the county may be owed more than $30,000.
NYMIR is now changing its rules to offer the full coverage for older vehicles, and insurance broker Dave Meager apologized again for the situation at the start of Monday's presentation.
He and Cherry noted that NYMIR has also given Washington County about $200,000 over the past five years in profit-sharing. The agency also does a full appraisal on all buildings every four to five years, and runs safety workshops that are well-attended. One scheduled for next week has 70 Washington County attendees registered.
"I'm confident we have the best product," Meager said. "Hopefully I can dissuade you from ever leaving NYMIR."
After the NYMIR officials left, supervisors looked at each other silently. Finally, Hampton Supervisor Dave O'Brien ventured, "I have to ask the question. Do you want to go out for RFP?"
Every supervisor on the Government Operations committee voted yes.
They aren't bound by the proposals – they could choose to stay with NYMIR even if other insurance companies offer much lower prices.
But they said they want to see what the market has to offer.
"I thought it was in the best interest of Washington County residents and taxpayers," said Fort Ann Supervisor Richard Moore.
Get local news delivered to your inbox!
Subscribe to our Daily Headlines newsletter.