Nearly 390 bird species are at risk of extinction in the United States due to a warming globe, according to a new report released by the National Audubon Society. In Warren and Washington counties, about 40 species could be at risk.
Some of those birds that could disappear include backyard feeder frequenters like robins, Baltimore orioles, goldfinches and red-breasted nuthatches.
The common loon, an iconic bird of the Adirondacks, is also highlighted in the report.
To determine what birds are at risk, scientists compiled 140 million observations from birders on 604 North American bird species. The observations helped reveal each species' range.
Using the latest climate change models, Audubon then projected how individual species' ranges would shift over time, showing that many birds will be forced to find new homes. Some may not be able to survive. Audubon also created an interactive database that allows users to input their county and see what local birds may be impacted, depending on different warming scenarios.
A United Nations report released last year said action should be taken to keep global warming at 1.5 degrees Celsius. To continue at the current warming rate would mean the world will warm by about 2 degrees Celsius by 2050 and 3 degrees Celsius by 2080.
In Washington County, for example, at the current rate of warming, residents could see 34 bird species at risk by 2080. The report highlights the risk to the American woodcock, a very round and fluffy forest bird perhaps best known for its bouncy dance moves.
"At 3 degrees of warming, the birds could lose half their summer habitat as heat waves, wildfires and heavy downpours sweep through eastern forests," the report states. "At 1.5 degrees, the timberdoodle (as the American woodcock is affectionately called) should retain most of its current breeding range."
Biologist talks at SUNY Adirondack, Crandall Library
Biologist and author Sandra Steingraber will speak at upcoming events at SUNY Adirondack and Crandall Public Library.
Steingraber wrote the book, "Living Downstream: An Ecologists's Personal Investigation of Cancer and the Environment." She has been recognized by multiple organizations and received numerous honors, including the Rachel Carson Leadership Award and the Jenifer Altman Foundation's Altman Award, for her writing on cancer causes.
You have free articles remaining.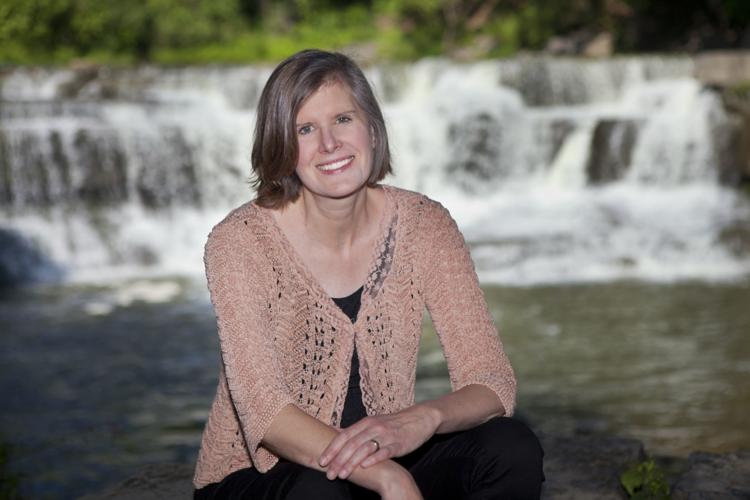 At 12:30 p.m. on Oct. 28, Steingraber will present "Mission Driven Action & the Loss of the Commons: What it Means for the Environment" at the Northwest Bay Conference Center in the Adirondack Hall of SUNY Adirondack. A reception will follow by the environmental organization, North Country Climate Reality.
At 6:30 p.m. on Oct. 28, Steingraber will speak shortly before a screening of a documentary about her anti-fracking activism, called "Unfractured."
The events are free and open to the public.
Hoosick Falls community update meeting
The state Department of Health and the state Department of Environmental Conservation will hold a meeting to update the community on cleanup of perfluorooctanoic acid, or PFOA, that was detected in the village of Hoosick Falls' drinking water supply.
The meeting will give an update on a report about the municipal water supply, site-specific investigations and cleanup plans, bio-monitoring and a multi-state health study.
The meeting will take place at 6 p.m. on Wednesday, Oct. 23, at Hoosick Falls High School, 21187 Route 22, Hoosick Falls. DEC and DOH officials will also be available to answer questions one-on-one from 3 to 5 p.m. and from 7:30 to 9 p.m. that day.
State to fund school-driven clean energy projects
The state is making $5 million available to New York colleges and universities for projects to reduce their carbon footprint, according to a news release.
The funds are made available through a competition called Energy to Lead, a program that supports Gov. Andrew Cuomo's Green New Deal, a state goal to reduce greenhouse gas emissions by 85% by 2050.
This is the third round of Energy to Lead, and awards range from $500,000 to $1.5 million. It is open to two- or four-year public or private colleges or universities that are "Reforming the Energy Vision" Campus Challenge members. It is administered through the state's Energy Research and Development Authority.
"Under Energy to Lead 2020, colleges, universities and students will play a critical role in driving down harmful emissions across the state while advancing replicable solutions for building more sustainable campuses and communities," said Alicia Barton, president and CEO of NYSERDA, in a news release.