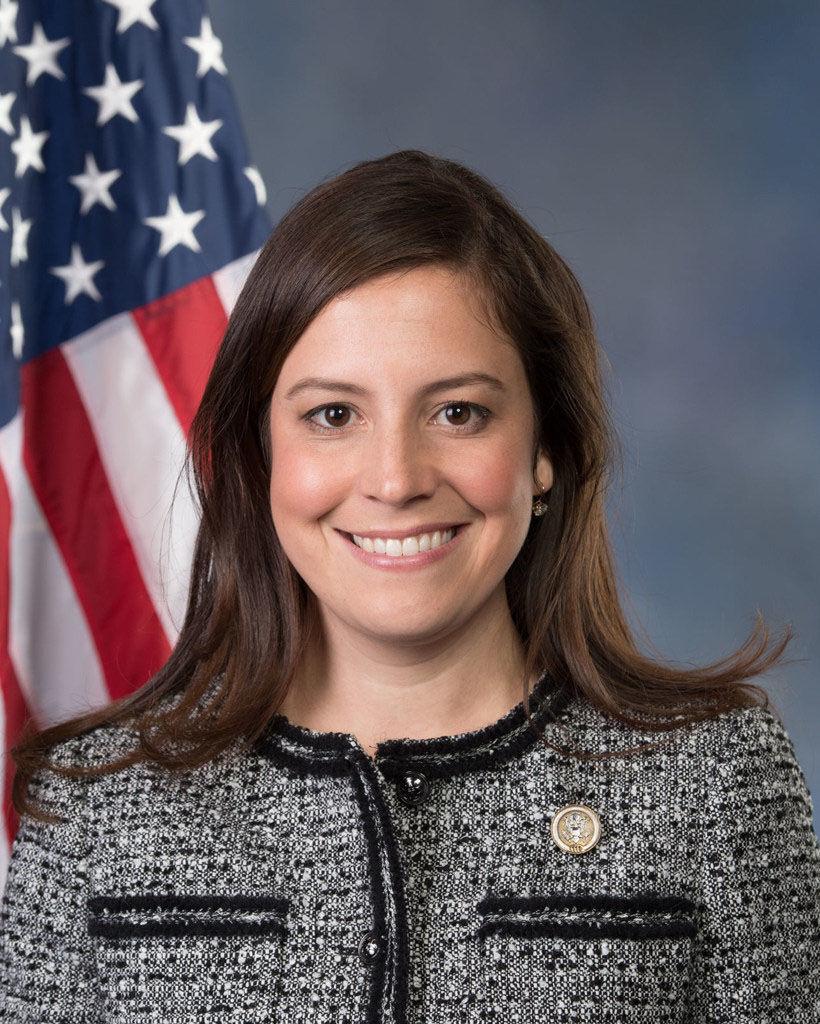 The GOP chairpersons of every county in the NY-21 Congressional District on Monday issued a letter of support for U.S. Rep. Elise Stefanik, R-Schuylerville, and her role in questioning people testifying in the House impeachment inquiry.
"We are proud that the American public has seen her emerge as the staunchest defender of truth, transparency, and the United States Constitution. The American people are discovering what we already know well at home in New York's 21st District: She is truly a new generation leader and rising star," the statement read.
The statement goes on to praise Stefanik for not voting for a tax increase, bringing home dollars for education infrastructure and local projects; advocating for the North Country's economy; and protecting Fort Drum from funding cuts.
Democratic challenger Tedra Cobb has raised $1 million in three days, after a Democratic activist urged people to support Stefanik's challenger because of the congresswoman's conduct during the inquiry.
The statement is signed by every chairperson from the 12 counties in the NY-21 Congressional District, which includes all of Warren, Washington, Clinton, Essex, Franklin, Fulton, Hamilton, Jefferson, Lewis, St. Lawrence counties and portions of Saratoga and Herkimer counties.
Veterans-related legislation
The House of Representatives passed a series of bills to help veterans.
The Deborah Sampson Act provides for increased access to Department of Veterans Affairs medical treatment for women veterans, according to Congress.gov.
The Veteran Entrepreneurship Training Act of 2019 amends the Small Business Act to codify into law the Boots to Business program, which provides assistance and training to veterans interested in business ownership and provides tools and skills to help draft business plans, identify sources of capital and connect with small resources.
The Successful Entrepreneurship for Reservists and Veterans Act would require the Comptroller General of the United States to report on access to credit for small businesses owned by veterans.
The GI Bill Planning Act of 2019 extends the time for veterans to receive educational benefits and the Service-Disabled Veterans Small Business Continuation Act clarifies the treatment of surviving spouses under the definition of small businesses owned and controlled by service-disabled veterans.
All these pieces of legislation passed with little opposition.
Export Finance Agency
U.S. Rep. Elise Stefanik, R-Schuylerville, was one of only 13 Republicans who voted in favor of a bill to reauthorize the United States Export Finance Agency for another 10 years.
The bank helps provide financing for American businesses when private sector lenders are unable and unwilling. Its mission is to support American jobs by facilitating the export of U.S. goods and services, according to its website.
LGBTQ veterans' benefits restored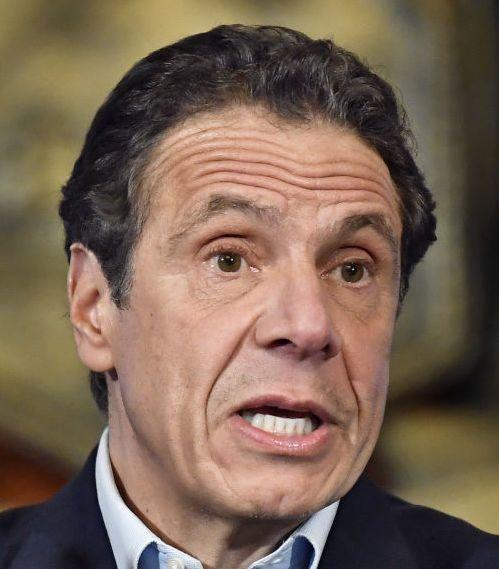 Gov. Andrew Cuomo last week signed The Restoration of Honor Act, which gives LGBTQ veterans who were denied an honorable discharge because of their sexual or gender orientation the right to have their New York state veterans' benefits restored.
The legislation also restores benefits eligibility for veterans who were discharged as a result of military sexual trauma, traumatic brain injury or post-traumatic stress disorder, according to a news release.
New York is the first state in the nation to restore these benefits.
"Countless service members were discharged from the military simply because of who they are. Adding insult to injury, they were then denied the services and benefits they earned as members of our armed forces who fought to protect our country and defend our ideals," Cuomo said in a news release. "With this measure we are righting that wrong and sending a message to LGBTQ veterans that we have their backs, just as they had ours."
Finding birth information
Gov. Andrew Cuomo on Thursday signed legislation allowing adoptees to receive a certified birth certificate when they turn 18.
The bill will give all adoptees the right to information about their biological parents.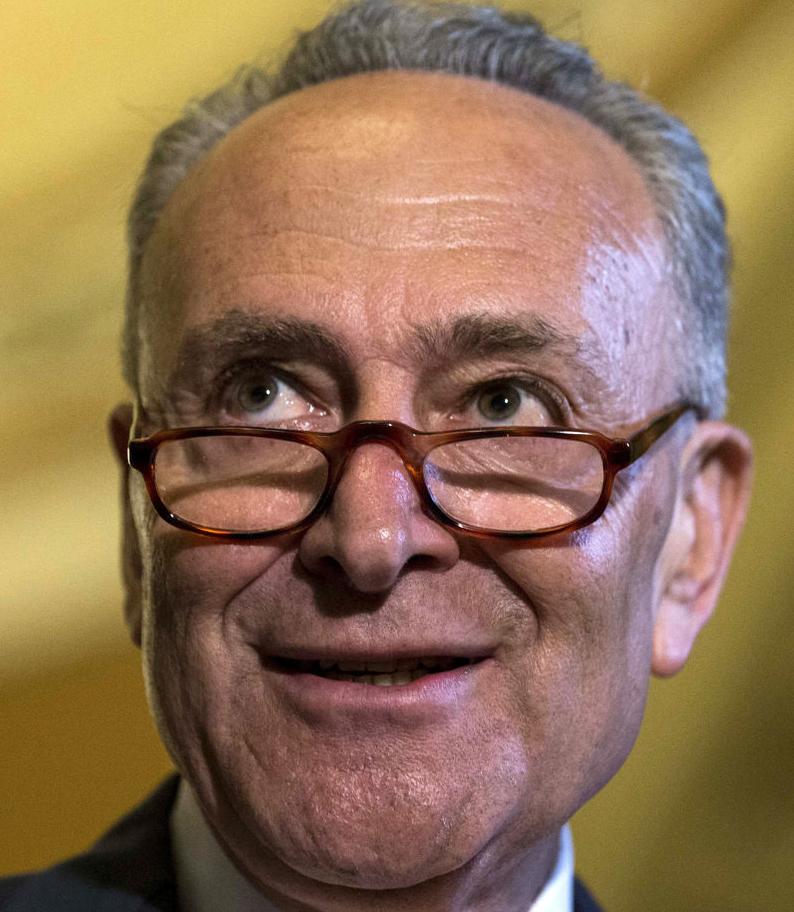 U.S. Sen. Chuck Schumer, D-N.Y., on Friday called on the U.S. Department of Agriculture to give upstate farmers their fair share of aid to help mitigate the impact the trade war has had on them.
The Market Facilitation Program has distributed $25 billion in mitigation payments. However, 95% of the top payment rates have gone to southern farmers, who Schumer said have been harmed less than other regions, and have helped farms owned by billionaires and foreign-owned companies.
He said farmers in New York are receiving $41.10 less per acre than farmers in Georgia and other southern states. Warren County is at the low end with a payment of $15 per acre. Washington County farmers got $18 per acre and Essex County farmers $19. Saratoga County farmers got $24 per acre and St. Lawrence County $26. The top rate in New York was $52 per acre in Wayne County, according to a news release.