Glens Falls residents will be able to pay their city bills online hopefully by spring.
The Common Council on Tuesday voted to spend $2,783 to hire Stored Tech to provide a virtual server to facilitate the payment system.
"We're hoping to give our resident the option to pay their water and sewer and property tax bills online," said Third Ward Councilwoman Diana Palmer.
House for sale
The Common Council voted on Tuesday to transfer a property seized for back taxes to the Urban Renewal Agency.
The council is transferring the house at 65 Prospect St. so the agency can sell it and replenish its coffers.
The property is a two-family residence with one apartment on the lower floor and one on the upper floor. However, it is zoned for single-family residence and if the new owner wants to continue to use the property as a two-family residence, it would need a zoning change.
First-time homebuyers
Speaking of houses, the council awarded four first-time homebuyer grants on Tuesday.
EDC Warren County President Edward Bartholomew said about 160 houses have been purchased through the city's Home Ownership Program, which began under the administration of former Mayor Bob Regan.
Grants of up to $20,000 are available, according to Bartholomew. The average award has been about $17,000.
Glens Falls has enough funding to help people purchase nine houses in the city and three elsewhere in the county, according to Bartholomew. He said that the city may be able to stretch the dollars further and provide funding for up to 14.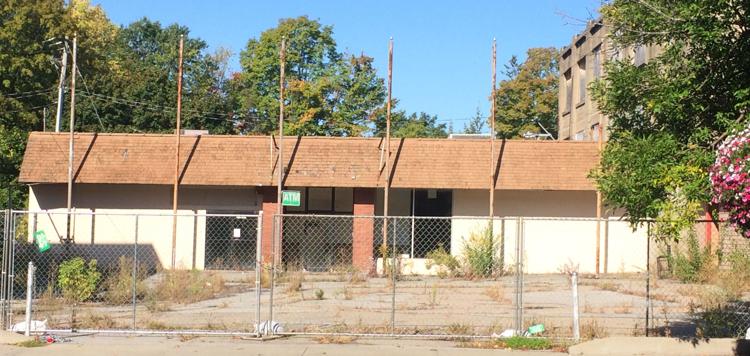 Prepping for demolition
The long-awaited demolition of buildings on South Street for redevelopment has gotten a step closer.
The former Juicin' Jar at 49 South St., the former OTB building at 51-57 South St. and the former Daily Double at 59-63 South St. will be razed by Cristo Demolition Inc. In its place, the city will construct a 10,000-square-foot one-story glass-and-brick building that will be used for the year-round farmers market, concerts and other community events. In addition, a dilapidated house at 17 School St. is to be taken down, and that property will be converted into a pocket park.
Although some fencing has been put up in front of the OTB property, there has not been much activity at the site.
The council on Tuesday hired Flatley Read, of Schuylerville, at a cost of $11,000 to conduct environmental assessments and site preparation such as air monitoring and environmental reports that must be completed before the buildings are demolished.
Hometown Thanksgiving benefit
A benefit dinner will be held on Oct. 24 to raise money to put on the annual Hometown Thanksgiving meal in Glens Falls.
The benefit dinner will take place at Cooper's Cave at 2 Sagamore St. from 5 p.m. to 9 p.m. A total of 15% of all food and beverages purchased will be donated to the cause. Attendees must inform the host and server that they are attending for the Hometown Thanksgiving benefit.
People are requested to RSVP if they are interested in attending by calling 518-232-8896, sending an email to hometownthanksgiving@gmail.com or via Facebook comment.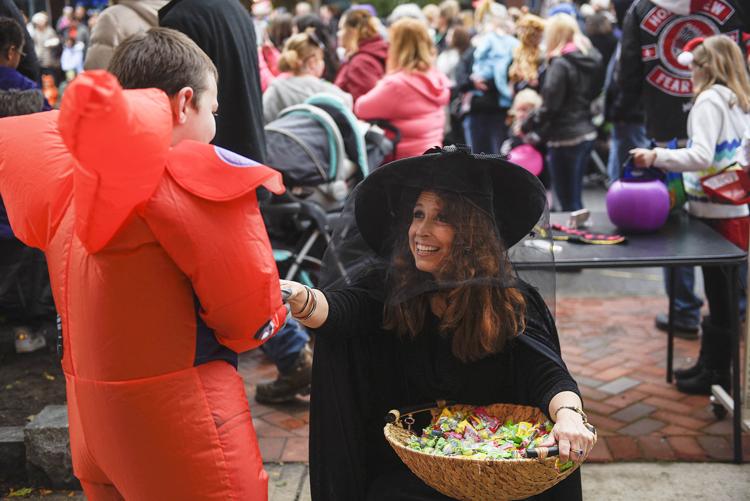 Boo2You
Little goblins and ghouls will be taking over downtown on Oct. 26 for the annual Boo2You Halloween festival in Glens Falls.
The event will take place from 2 to 4 p.m. along Glen Street and in City Park. The rain date is Oct. 27 during the same time.
Activities include trick-or-treating at downtown storefronts and along "candy lane" with businesses and organizations. There will also be a meet-and-greet with costumed characters, spooky dance performances by local dance schools and a Fun Zone including pony rides, a petting zoo and games, according to a news release.
There will be a candy row on Ridge Street for senior citizen residents of Cronin High Rise to hand out candy, and a "Harry Potter"-themed Hogwarts School at St. Mary's-St. Alphonsus School at 10-12 Church St., courtesy of the SMSA Parent-Teacher Association.
New this year is a carved pumpkin contest. Participants must pre-register at www.glensfallscollaborative.com/boo-2-you/ by Oct. 24. Attendees can vote on their favorite pumpkin setup on Ridge Street and prizes will be handed out at 4 p.m. in front of the Wood Theater.
Boo2You is presented by the Glens Falls Collaborative and sponsored by the Glens Falls BID, the city of Glens Falls and Glens Falls Printing.
'Oktoberfest' street closure
Canada Street in Lake George will be closed this weekend for the annual Oktoberfest celebration.
The street is the village's main street, also known as Route 9, and will be closed from Amherst Street to Montcalm Street on Friday thru Sunday. A large tent will be erected on the street in front of Shepard Park to host bands, food service and other equipment.
All village back streets will remain open to traffic, with detours in place at Ottawa Street. Deliveries may be made using Iroquois Street throughout the weekend. Additional portable toilets will be available in Shepard Park.
The Lake George Volunteer Fire Company will be doing a coin drop on Canada Street as well from 11 a.m. to 3 p.m.
Visitors should expect traffic will be backed up during evening hours. Parking will be available free of charge in all village lots and streets, according to a news release.
'Drink Pink'
Adirondack Winery has set a $8,500 fundraising goal for its seventh annual "Drink Pink" campaign.
The winery will donate a portion of nearly every sale from Oct. 1 to Oct. 31 to the Adirondack Chapter of the American Cancer Society's "Making Strides Against Breast Cancer."
This is $500 more than the goal it set for 2018.
Adirondack Winery is the flagship sponsor of the Making Strides Against Breast Cancer 3K Walk on Sunday, Oct. 27, beginning at Cool Insuring Arena in Glens Falls. Winery staff, family and friends will join hundreds of other fundraisers in a march around the city to promote breast cancer awareness and the life-saving programs and services Making Strides provides to those who need them in the Lake George area.
Get local news delivered to your inbox!
Subscribe to our Daily Headlines newsletter.