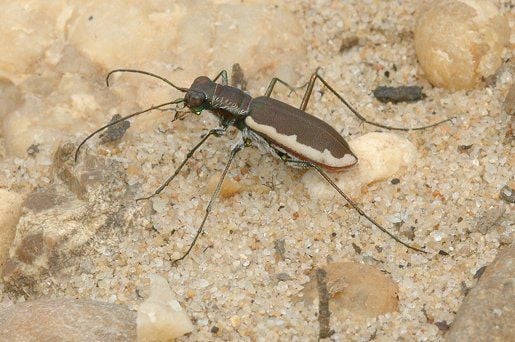 The U.S. Fish and Wildlife Service announced a New York beetle does not need protection under the Endangered Species Act, despite uncertainty on how climate change could impact its habitat.
The service has determined that the cobblestone tiger beetle's populations are "stable thanks to efforts by federal, state, private and non-governmental partners," according to a news release.
The beetle's name comes from the habitat it lives in, which are shorelines around pebble patches.
It uses mandibles to secure its dinner — mostly flies and ants, according to the Center for Biological Diversity.
Its cobblestone habitat is usually formed by flooding and freezing. The Center for Biological Diversity, an organization focused on the protection of wildlife, had said in 2016 that the beetle should be protected under the Endangered Species Act because of its threatened habitat.
In a news release, Fish and Wildlife said, "although impacts from climate change, including changes in precipitation patterns and temperature, could affect natural flow regimes the beetle relies on, the species has shown the ability to adapt due to its distribution across a topographically diverse region."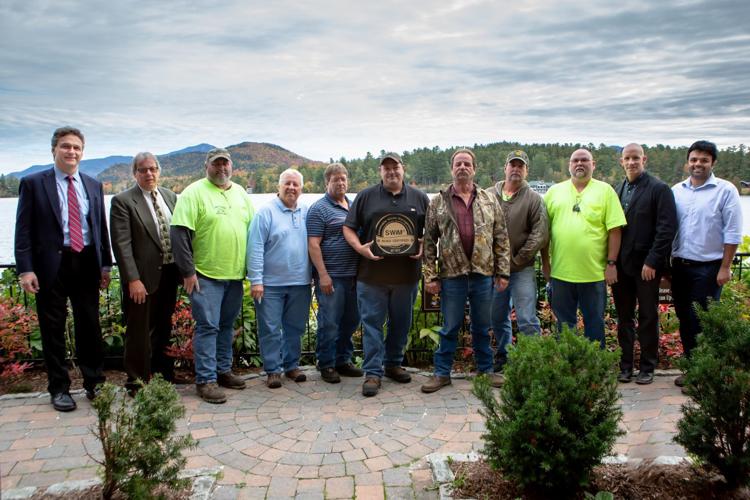 Hague, Warren County reduce road salt
Hague and Warren County are the latest municipalities to take on road salt reduction initiatives to protect the Lake George watershed, according to a news release.
You have free articles remaining.
Both the county and town were recognized for their efforts during the annual Adirondack Champlain Regional Salt Summit on Thursday in Lake Placid.
They used real-time data and photographs to monitor, measure and adjust their winter road maintenance practices, used liquid brine in advance of storms and used a "live-edge" plow, a special kind of plow that allows for snow removal closer to the road service, according to a news release.
The salt-reduction efforts are part of a certification called the Sustainable Winter Management Program. The town of Lake George earned the certification last year and was the first in the country to do so.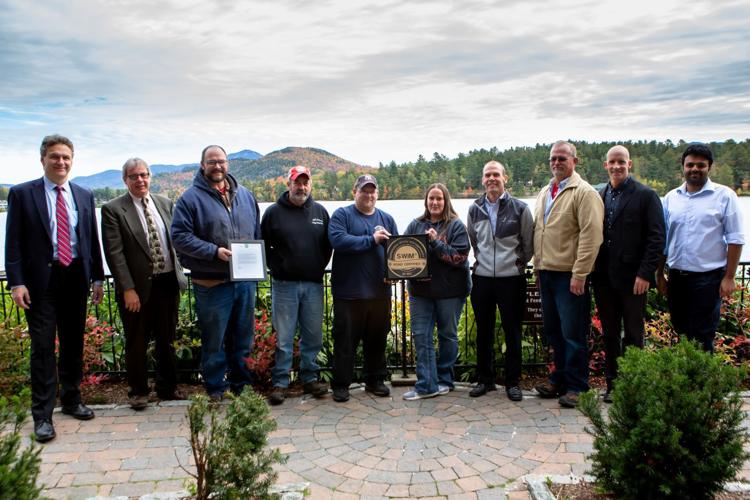 Matt Simpson, chairman of the Warren County Board of Supervisors Public Works Committee, and Edna Frasier, the town supervisor of Hague, both said in a news release that they were glad to keep roads safe while protecting the environment and Lake George.
The Salt Summit, which is organized by the The Fund for Lake George, the Lake George Waterkeeper, Lake Champlain Sea Grant, AdkAction and the Ausable River Foundation, saw about 150 officials across different sectors in attendance.
New York leads in energy ranking
New York made the top 10 states in the 2019 State Energy Efficiency Scorecard, a clean-energy ranking released by the nonprofit organization, American Council for an Energy-Efficient Economy.
New York was listed fifth, behind Massachusetts, California, Rhode Island and Vermont (Rhode Island and Vermont are tied), according to a news release.
The nonprofit listed New York as a state "to watch," highlighting the adoption of strong climate change legislation that aims to achieve complete carbon-free electricity by 2040.