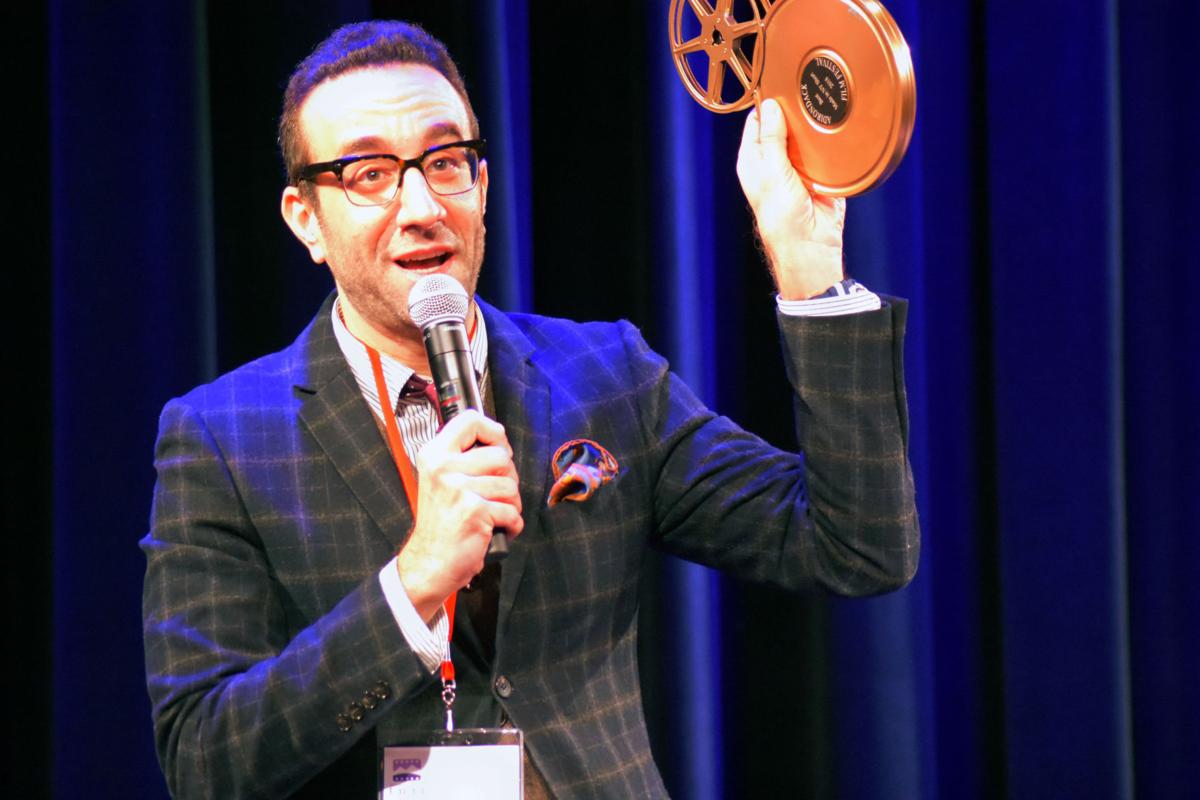 After hundreds of ticket holders and filmmakers screened films during the Third Annual Adirondack Film Festival in downtown Glens Falls this week, audiences cast ballots for their favorites.
And at an awards Pparty at The Park Theater in Glens Falls late Saturday night, Chad Rabinovitz, festival director, presented the Audience Choice awards to filmmakers. Several made in New York films were on the list, and "Radium Girls," produced in Glens Falls and Lake George, was honored with The Best of The Best distinction.
Many filmmakers, like Michael Glover Smith, who won a second place for his feature film, "Rendezvous in Chicago," were surprised by their win. "I'm thrilled," he said during the event.
Crowds cheered as awardees were announced, many present to personally pick up their honor.
"Thank you so much, every film I've seen here was incredible," said Dennis Cahlo when awarded Best NY Short for his film, 'Death (and Disco Fries).' "And all of you who were brave enough to make a film, I want to share this with you."
Directed by Lydia Dean Pilcher and Ginny Mohler
First Place: "Science Fair"
Directed by Cristina Constantini and Darren foster
Second Place: "Three Identical Strangers"
Directed by Aaron Wertheimer
Second Place: "Rendezvous in Chicago"
Directed by Michael Glover Smith
First Place: "Brown Fish"
Second Place: "Cooking with Connie"
Directed by Stavit Allweis
First Place: "Do We Belong"
Second Place: "The Driver is Red"
Directed by Randall Christopher
First Place: "Death (and Disco Fries)"
Second Place: "Sins of the Son"
Directed by Randall Dottin
First Place: "The Importance of Sex Education"
Directed by L. Elizabeth Powers
Second Place: "Locker Room Talk"
Directed by Penny Penniston