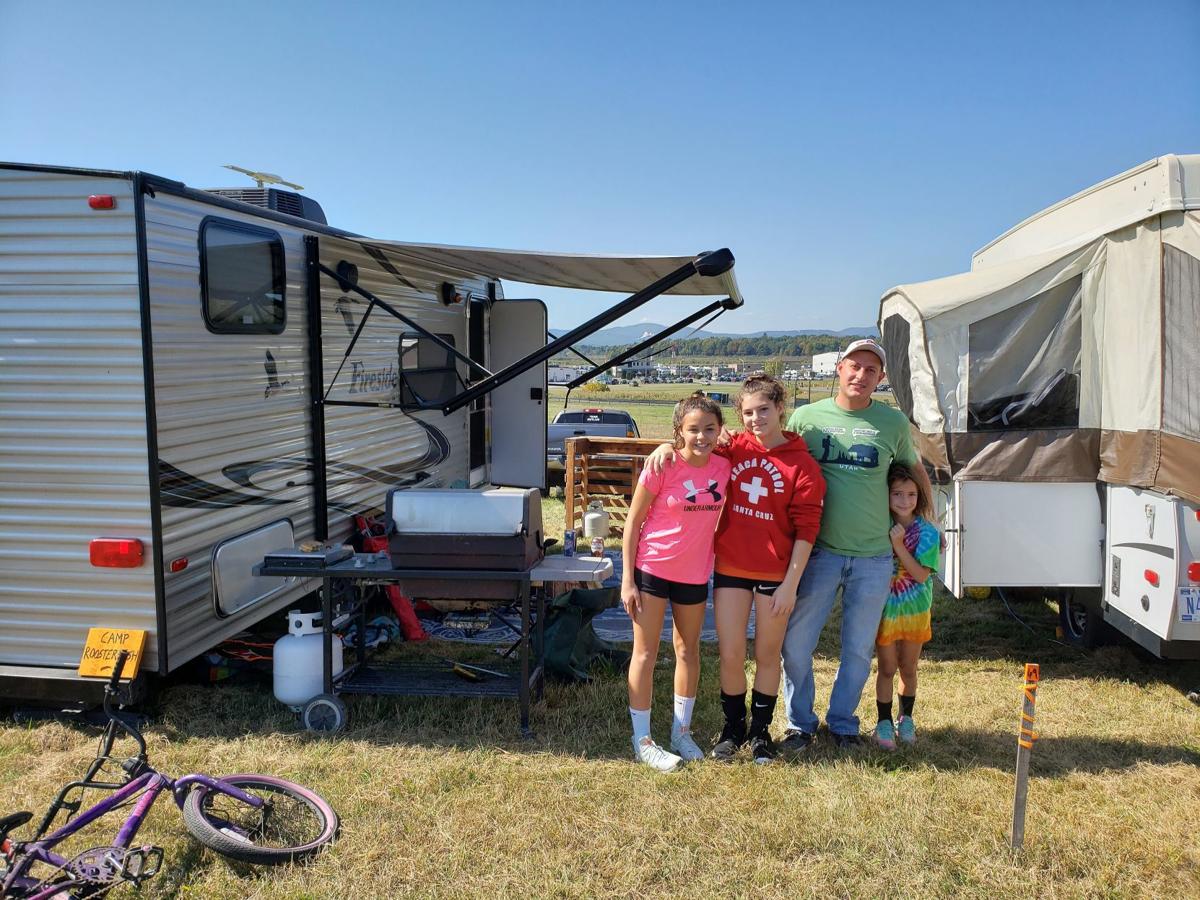 The lines to get into the airport before a launch at the Adirondack Balloon Festival can be heinous.
That's why the Rue family camps out across the street all weekend.
Brett Rue of Greenwich, said this was his second year bringing the camper to the festival and it's not just to avoid the lines.
He said he comes with almost 40 others who use the weekend as a short getaway.
"Its fun to do with the family," Rue said. "You don't have to worry about fighting the traffic, we have a communal fire at night, the kids play games. It's fun for all of us."
Rue said he got to his spot on Thursday and has been able to catch all of the launches so far, even the one from Crandall Park on Thursday.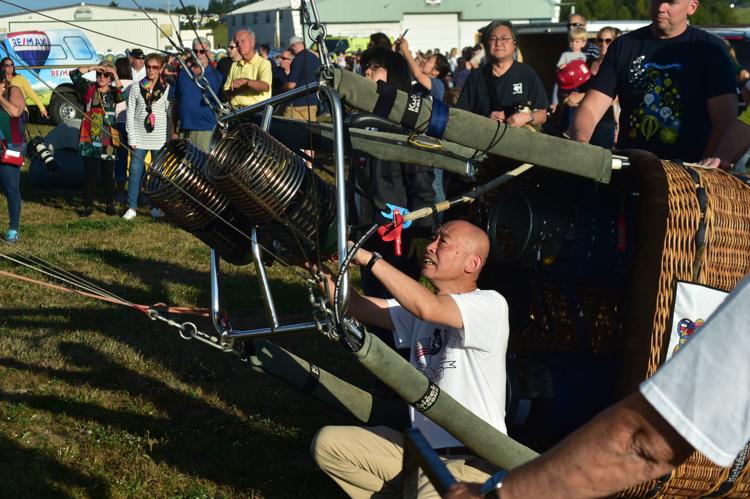 Traveling from near and very far
People travel from all over New York to attend the Adirondack Balloon Festival, but some come from much, much further.
This years festival features a five-person team from Saga City, Japan, Glens Falls sister city from across the globe.
Exchange Coordinator for the Sister Cities Committee Milly Koh said Saga and Glens Falls became sister cities because of their shared balloon culture.
Saga City has a huge balloon festival each year also called Balloon Fiesta," Koh said. "They are having a wonderful time because of the great weather."
Transporting 500 pounds of ballooning equipment here is no easy feat and Koh said the process costs around $7,000 in addition to getting the crew here which takes more than 15 hours worth of air travel.
This is not the first time for pilot Yasuhiko Katsuki, who visited the festival once before around 20 years ago.
Koh said there are so many balloonists in Saga that the team who visits rotates often.
Saga sends a crew across the ocean every other year to participate, and also hosts a team from New York at their own festival as part of the exchange.
Starting young
The next generation of balloonists is alive and well in Long Islander Jack Frankie.
Frankie, 16, went to his first balloon festival in New Jersey at just two years old and has been hooked ever since.
He decided to go beyond just watching and started crowing with New Jersey based pilot Keith Sproul and now has nearly 40 flights under his belt.
At this years festival, he's working alongside Great Britain based Andrew Holly to continue gaining experience.
"Right now it's mostly setup and take down, but I'm working with awesome pilots and learning a lot," Frankie said. "I just love the aspect of being free and seeing the world from a different perspective."
His long-term plans are to continue ballooning and eventually become a commercial airline pilot, a license hes also already working on.
Get local news delivered to your inbox!
Subscribe to our Daily Headlines newsletter.