The Adirondack Park is getting a boost in protections against invasive species, which not only helps the environment but protects its tourism economy.
The state Department of Environmental Conservation has funded a $3.9 million, 4 1/2-year contract with the Nature Conservancy's Adirondack Park Invasive Plant Program through the Environmental Protection Fund, according to a news release.
The contract is a 41% increase in funding, which will allow the program to hire more staff, use drone photography and assess more lakes and forests in the Adirondack Park.
With emerald ash borer found in Jefferson County last month, spotted lantern flies detected in Albany County and other invasive species zeroing in on the Adirondack Park, the invasive plant program will increase resources on a number of fronts.
"We are thrilled our team will continue to lead our partners in this effort to ensure the Adirondacks remain one of the most extraordinary places on Earth," said Peg Olsen, director of the Nature Conservancy's Adirondack Chapter, in a news release.
The program assessed the potential economic impact of eight high-priority invasive species in a 2014 report. Those species include Eurasian watermilfoil, Asian clam, spiny water flea, Japanese knot weed and spotted wing drosophila, hydrilla, emerald ash borer and the Asian longhorned beetle.
If those eight spread, the Nature Conservancy estimates damage could be between $51 million and $56 million annually.
You have free articles remaining.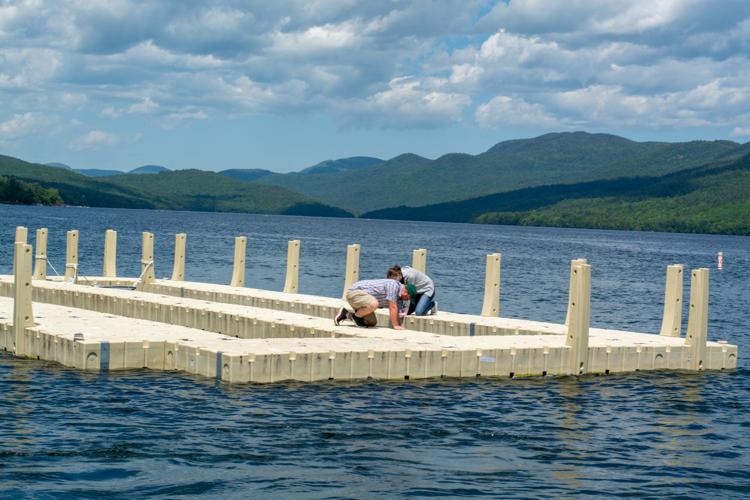 Jefferson Project annual report
An annual report detailing the latest work of a mapping and monitoring system on Lake George is now available to the public.
The Jefferson Project, a partnership between Rensselaer Polytechnic Institute, The Fund for Lake George and IBM Research, tracks water-quality data about the lake, using it to make models and inform experiments.
The project has shifted some of its focus to harmful algal blooms, also known as cyanobacteria, and how to predict if and when one could occur on Lake George. In addition to sensors that help map and model Lake George, project staff also conducted in-lake experiments to see impacts of road salt and excess nutrients.
While it calls Lake George home, the Jefferson Project is also looking to expand to other lakes, and was deployed on Skaneateles Lake in Onondaga County this summer.