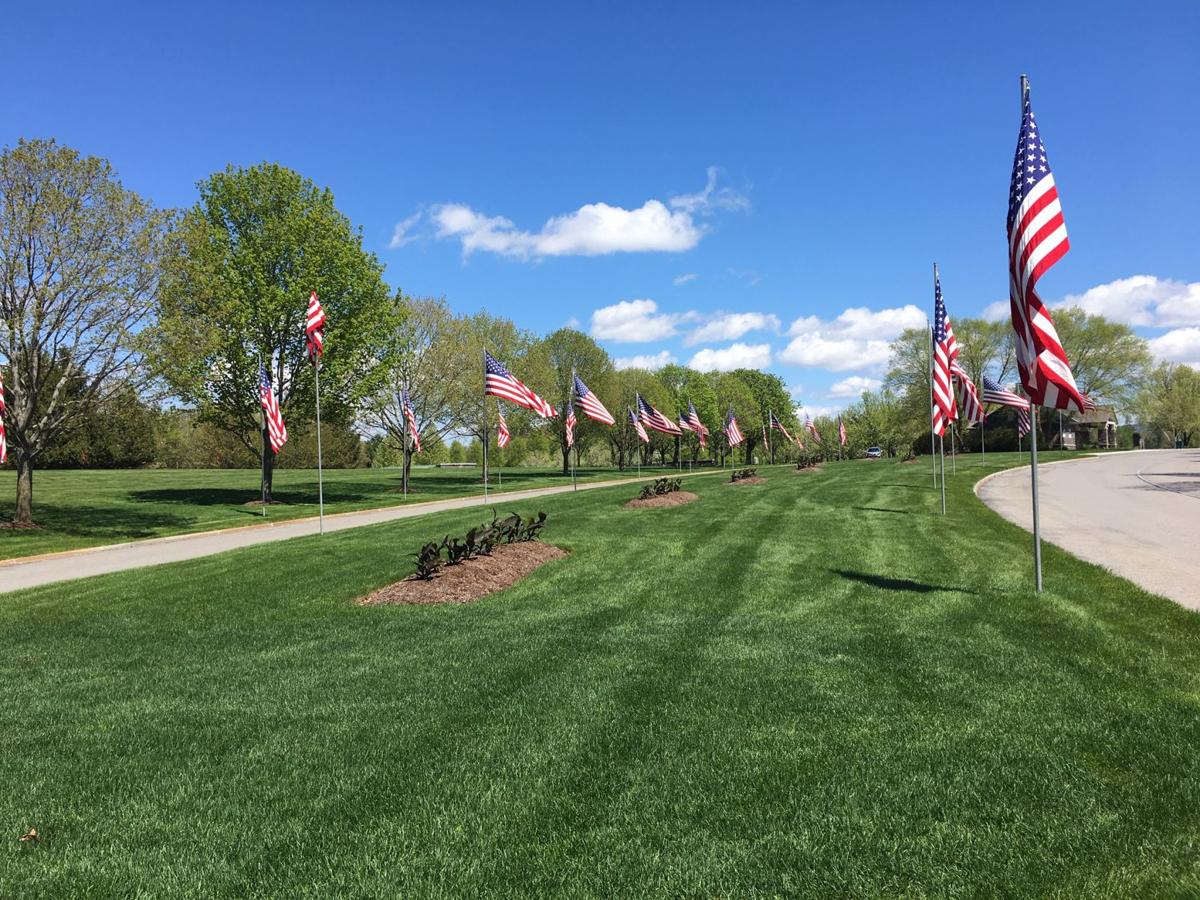 With traditional Memorial Day observations being canceled or limited to the public because of the COVID-19 pandemic, organizations are still trying to honor veterans.
The Queensbury Veterans of Foreign War Post 6196 will hold a small parade to drive by nursing homes to show appreciation for veterans.
Rebecca Sweet, senior vice president of the Post 6196 Auxiliary, said the event will begin at the post on Luzerne Road in Queensbury at 9:30 a.m. Monday.
The caravan of vehicles will then drive past the Glens Falls Center for Rehabilitation and Nursing on Upper Sherman Avenue, then to Glens Falls Hospital and end up at The Pines nursing home at about 10:30 a.m.
Then, the route will go up to the Warren Center for Rehabilitation and Nursing on Gurney Lane in Queensbury before returning to the start.
It will not be an extensive parade, but will feature some vehicles from the Warren County Sheriff's Office and emergency rescue squads, according to Sweet.
Sweet said the idea started last year on a smaller scale.
"We did the event over at the Glens Falls Rehabilitation Center because we had a couple of members that were patients over there at the time," she said.
In Chester, the town is conducting a scaled-down version of its ceremony at the Chester memorial on Monday at 10 a.m.
Town resident Craig Librett said representatives from Veterans of Foreign War Post 5513 and American Legion Post 964 will be present along with representatives from the town boards of Chester and Horicon, as well as officials from the Pottersville, Horicon and Chestertown fire departments.
Middle schooler Kirsten Librett will sing the National Anthem and North Warren graduate Amelia Robbins will sing "God Bless the U.S.A." by Lee Greenwood. The memorial wreath will be placed alongside, and there will be an honor guard rifle salute and the playing of taps.
The group will be small and social distancing will be practiced, according to Librett. The public is asked to watch the event on the town of Chester's Facebook page.
Get local news delivered to your inbox!
Subscribe to our Daily Headlines newsletter.