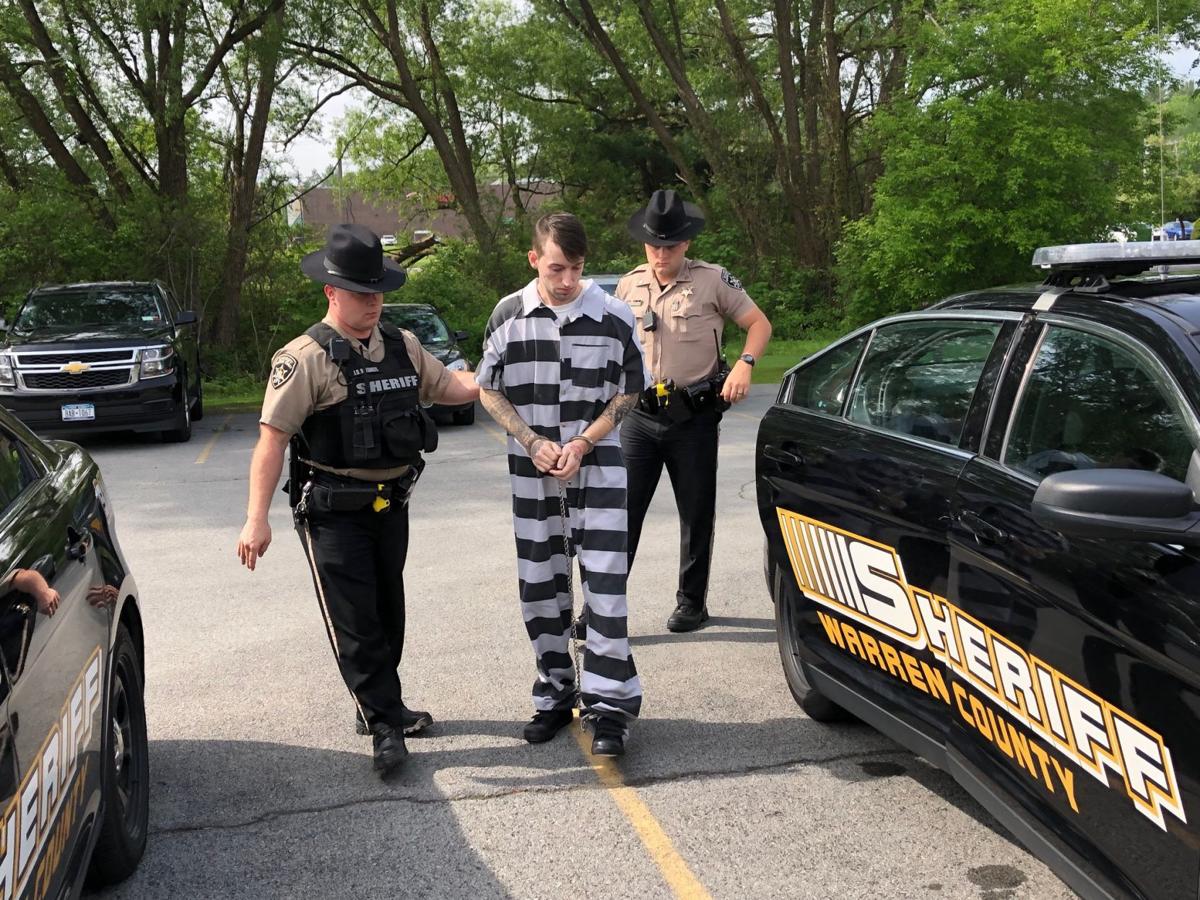 QUEENSBURY — What started as an argument between two men over a comment to a woman ended with a Queensbury man dead on the front lawn of a home one spring morning.
The May 24 stabbing death of 36-year-old Christopher J. Goss led to the arrests of the man who killed him as well as a woman who helped the killer dispose of evidence afterward.
The Glens Falls man who stabbed Goss, 26-year-old Jesse J. Breault, pleaded guilty to first-degree manslaughter in September and was sentenced to 18 years in state prison to be followed by 5 years on parole.
Police said the two agreed to fight in the parking lot of Rick's Bike Shop, but Breault brought a large kitchen knife that he plunged into Goss' upper back. Goss staggered off to his Jeep, parked on nearby Meadow Lane, where a resident found him unconscious.
Warren County sheriff's officers arrested Breault and his girlfriend hours later, after learning that Goss died after his encounter with Breault.
At Breault's sentencing in October, Goss, a former local teacher and bar owner, was remembered by loved ones as a funny and kind man.
His sister, Rachel Clothier, told Warren County Judge John Hall that the loss of her brother has devastated her and her family. She said her brother, a former schoolteacher, was a skilled craftsman who had an "amazing heart" and was beloved by many.
"He had a nice house on Lake Sunnyside, a boat, nice vehicles, a pretty girlfriend," Clothier told Hall. "This should not have happened. It has taken a toll on us."
The two men fought, because Breault had made disrespectful comments about Goss' girlfriend, Ali Barton.
Breault's then-girlfriend, Ashley N. Bell, 29, of Glens Falls, was charged because she helped Breault remove evidence from the crime scene and lied to police. She accompanied him to the parking lot, then went back with him when he realized he had dropped his cellphone there.
Bell pleaded guilty last month to felony hindering prosecution and is to be sentenced Jan. 15. She faces up to 3 years in state prison.
Don Lehman covers police and court matters, Warren County government and the outdoors. He can be reached at 518-742-3224 or dlehman@poststar.com
Get local news delivered to your inbox!
Subscribe to our Daily Headlines newsletter.