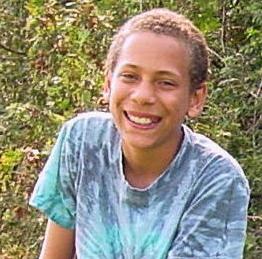 GREENWICH — One of the most involved missing person's cases in the region's history started with a phone call to police nine years ago Wednesday. A Greenwich man reported his 12-year-old foster son was not in his Hill Street home.
Nine years later, police are no closer to figuring out what happened to Jaliek Rainwalker. His adoptive parents concluded he ran away, but other relatives and police officers believe he has been dead since the night of Nov. 1, 2007 or early the following morning.
Cambridge-Greenwich Police Chief George Bell said local, state and volunteer investigators continue to field leads as they come in, most recently a call earlier this fall from someone who reported seeing a young man who looked like Rainwalker in Oklahoma City.
"He was a ringer for Jaliek, but it wasn't him," Bell said.
The lead was among thousands police have handled in the years since the mystery of the troubled boy's disappearance began.
Bell said he continues to communicate regularly with the State Police Major Crimes Unit, National Center for Missing & Exploited Children and Washington County District Attorney Tony Jordan about where to go with the investigation.
A television show that focuses on "cold cases" is interested in the case as well, he said.
Rainwalker's adoptive father, Stephen Kerr, told police Rainwalker was missing from the home the morning of Nov. 2. Kerr had picked him up from a "respite home" in Latham the night before, and the two had dinner in the Capital District before, he said, he returned to Greenwich.
Within weeks, as searches for the boy turned up no clues, Kerr was labeled as a "person of interest" in his disappearance, since he was the last person with the boy, and according to police, he made a number of inconsistent statements.
Among the inconsistencies were Kerr's statements concerning his whereabouts the night of Nov. 1, as police found surveillance video and cell phone triangulation evidence that seemed to contradict what he said. Kerr refused to take a polygraph test, authorities said.
Rainwalker had emotional and behavioral problems. He had been placed in foster care, then was adopted by Kerr and his wife, Jocelyn McDonald. McDonald was not at the Hill Street home the night Rainwalker disappeared, as she was at another family home with the couple's other children on the other side of town.
A lawyer for Kerr and McDonald has said the family believes Rainwalker ran away. He would now be 21.
McDonald's mother, Barbara Reeley of Troy, has agreed with the police opinion about Rainwalker's disappearance and the likelihood he is still alive.
She said Tuesday she is hopeful there will not be a 10-year anniversary of her grandson's disappearance, but the case will be solved before then.
Reeley posted a lengthy dissection of the situation Tuesday on a Facebook page set up for Rainwalker, which disclosed new information about Kerr's actions in the hours after the boy was reported missing.
She wrote that Kerr went to a birthday party for his boss that day, as others — including Reeley — searched for Rainwalker and made up "missing" posters.
"Jaliek was a wonderful and loving child and deserves, as all children do, to be cared for and kept safe," she wrote. "I feel we are in a holding pattern but one day the final piece will be found and we'll know what happened to Jaliek and there will be justice."
Bell, and all of the police officers who have been involved with the investigation, have long said they believe Rainwalker is dead, and each passing day that he is unaccounted for underscores that belief.
"It's nine years and he hasn't shown up," Bell said.
Don Lehman covers crime and Warren County government for The Post-Star. His work can be found on Twitter @PS_CrimeCourts and on poststar.com/app/blogs.