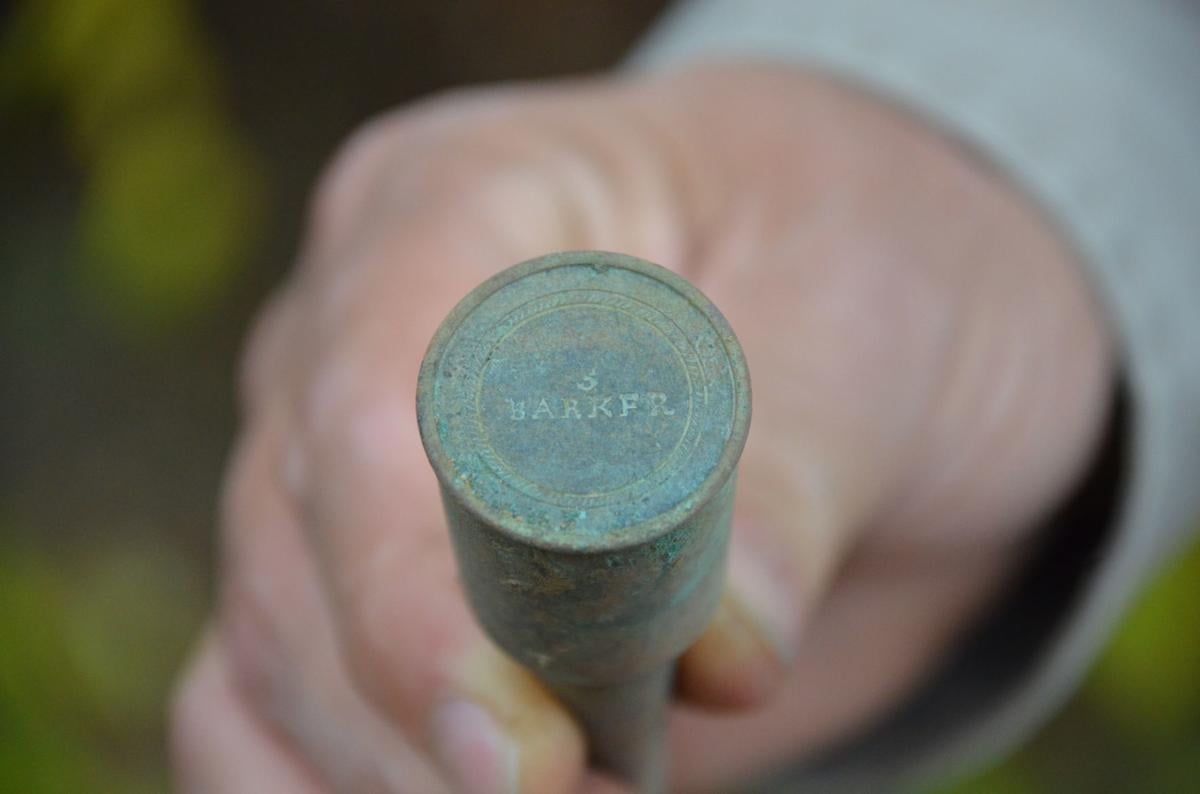 FORT EDWARD — The people occupying an officers house on Rogers Island more than two centuries ago could read and write, new discoveries during the archaeological dig there show.
David Starbuck, lead archaeologist and professor at Plymouth State University in New Hampshire, said he and his team uncovered a brass field writing kit at the 18th century site. They also uncovered a lead ingot, which would have been melted and cast into musket balls.
Starbuck, in his decades of digging at military locations in the region, has never found those things at any of his other digs.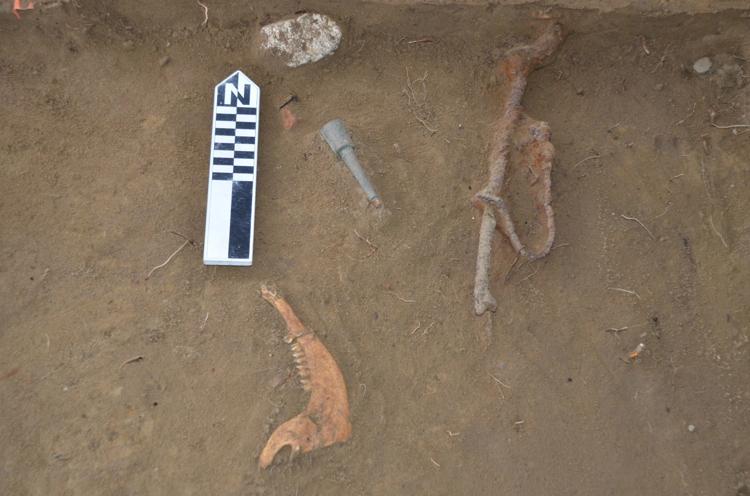 The writing set includes an ink pot and a long quill holder. On the back of the writing implement is an etching of the word "Barker." Starbuck said the name refers to a German company that made writing kits for hundreds of years.
"We have never found a beautiful brass writing implement in any of our excavations," Starbuck said in a phone interview Tuesday. "That, to me, says literate people were inside that building."
The items are more evidence to tell the story of the French and Indian War site that once housed British officers. Starbuck said he is still unsure if the house held one high-ranking officer or several.
A kind of metal spit that would have hung over the fireplace was also uncovered, another item Starbuck has never found before. That adds to the list of items already unearthed this summer and fall, including the head of a broad ax, musket balls, cuff links, brass buttons, brass buckles, coins, a key, a pewter spoon, tobacco pipes, butchered animal bones and a bone-handled fork and knife.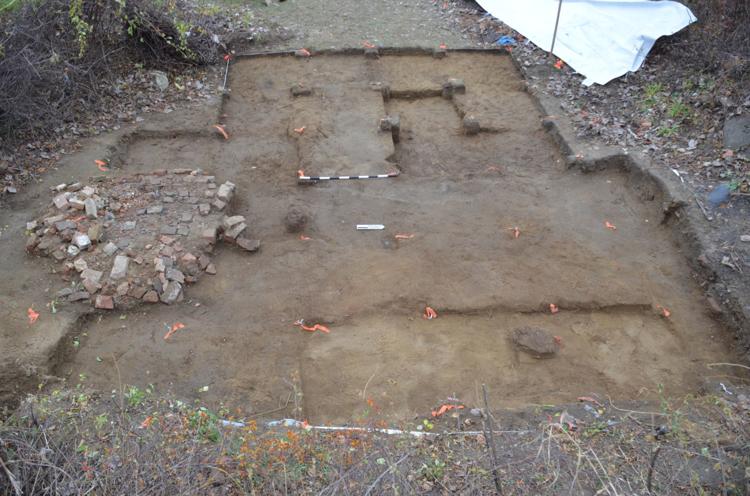 The animal bones and spit indicate the officers (or officer) ate fresh meat, unlike common soldiers, who would have eaten dried beef or pork, "which would have tasted awful," Starbuck said.
You have free articles remaining.
Based on where things were found, Starbuck believes the hut originally had a dirt floor. He said "lots of things were walked on and pressed into the floor. Later they built a wood floor, which is now totally gone."
The dig wrapped up on Nov. 5.
FORT EDWARD — The dig is back on Rogers Island, and archaeologist David Starbuck and his students have already discovered some special finds.
Since then, the floorboards and other parts of the building were left exposed over two decades and erosion has damaged the 16- by 17-foot plot.
"Part of our reason for wanting to go back was to salvage whatever we could, fearing if we didn't, whatever that was left would be lost forever," Starbuck said. "But at the same time, we wanted to know more about the officer connection."
There are more bags of artifacts to sort through, but Starbuck hopes all will be on display at the Rogers Island Visitors Center by the summer.
Starbuck, local officials and the Rogers Island Heritage Development Alliance are working with the state Parks, Recreation & Historic Preservation Department on how to rebury the site, a state requirement.
FORT EDWARD — David Starbuck will continue digging at Rogers Island this fall, but he's got some extra hands to help with the work.
It's unclear what will happen with archaeological digs going forward on the island, but Starbuck hopes that next year work can commence on a number of barracks buildings, where thousands of British soldiers once lived. He thinks digging up at least the corners of those buildings would assist with educational signs and walking trails envisioned for the island.
"We'll continue discussing with New York State what can we possibly continue with that would be a benefit to everyone, without digging too much," Starbuck said.