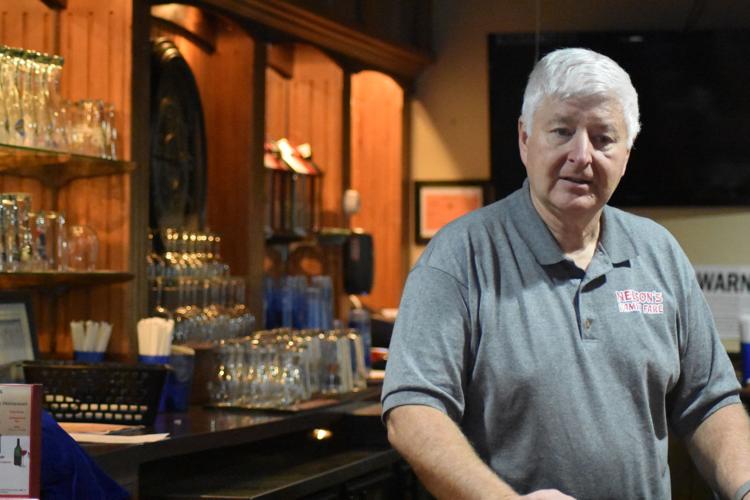 GRANVILLE — With entrees named after Granville businesses, selecting dinner at Nelson's Family Fare gets served with a splash of history. There's "The Pember," a cheeseburger topped with pulled pork; "The Odd Fellow," sauteed shrimp over spaghetti; and "The Munson Mignon," a grilled filet.
"The mansion's up on the hill. That's actually where I was born. It used to be a hospital," said Dan Nelson who owns the new Main Street, Granville, restaurant with his wife, Amy, on Tuesday morning. "There was a discussion last night about some people not recognizing some of the stores."
Previously, the Nelsons owned Scarlotta's Car Hop in Granville for "seven seasons" before selling it last year.
But it didn't take long for Nelson, who grew up on the Nelson Family Farm in Hebron, to tire of his newfound free time.
"My wife loves the restaurant business and I am a social person," said the retired director of technology and chief information officer at Granville schools. "With selling the restaurant, I was bored out of my gourd. You can only renovate the house so much."
And while the Nelsons made some cosmetic changes to the restaurant — replaced the square high-tops, added some lights and closed up the walls where doors led to another building — they kept the building's trademark overhead door (garage door) trimmed in Victorian red paint.
Because the door was drafty in winter, Nelson built a partial removable wall.
"We built an insulated, fireproof wall that can be taken out in 15 minutes with six screws," said Nelson, adding that they were awarded a $2,000 facade grant from the village of Granville. "They gave it to us to put an air curtain in so that we can open the door in the summertime."
The Nelsons closed on the building's purchase the end of October and they served their first meals on Dec. 5.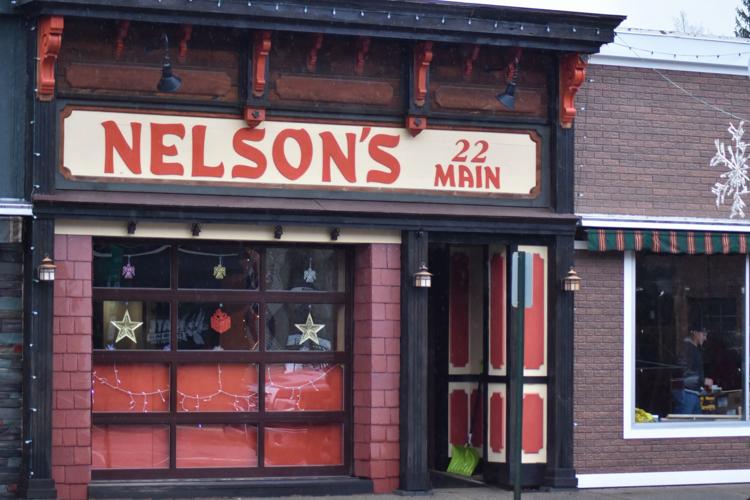 Their new chef, Parker Zellars, is spectacular, said Nelson. And Zellars, along with Amy Nelson, created the menu.
"His grandmother used to work at AJs for many years," said Nelson. "With the menu, we wanted to start simple. On Friday and Saturday we do prime rib, which got rave reviews this past week."
Serving everything from wings, nachos and sandwiches, to burgers, pasta and steaks, the Scarlotta Fries take center stage.
"At Scarlotta's, we used to have what we called a loaded fry. Basically it's an order of french fries with a sweet hamburger sauce and nacho cheese," Nelson said. "People always wanted our sweet sauce recipe. My sister even asked me about the sweet sauce recipe. I said, 'It's a Scarlotta family secret.' I'm not even a Scarlotta."
And there's a kids menu, including Kraft macaroni and cheese.
"Most kids don't like regular macaroni and cheese," Nelson said. "But they like Kraft macaroni and cheese."
Among the more decadent offerings are the Nuns of New Skete cheesecake and a chocolate chip cookie sundae.
"A little bit of our ice cream shop fallback," said Nelson. "It's a big cookie with vanilla ice cream with a choice of a combo topping, whipped cream and cherry. "
There are six beers on tap and wine and cider by the glass.
"We are not doing liquor," Nelson said.
And now that the first week is over, Nelson said as the week progressed, things smoothed out.
"The first couple nights there were a couple hitches, but where we are right now is pretty streamlined," Nelson said. "It's been an interesting experience so far."
Get local news delivered to your inbox!
Subscribe to our Daily Headlines newsletter.