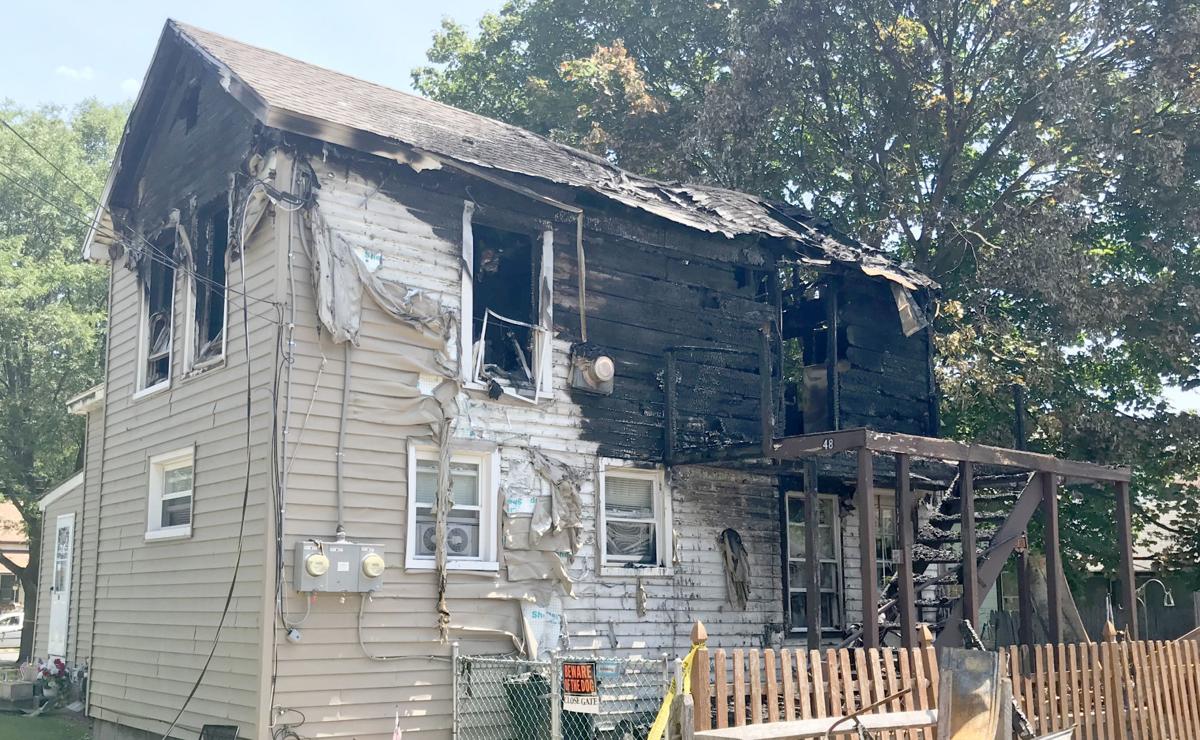 SOUTH GLENS FALLS — Matt Duval woke up to smoke. The ceiling was on fire.
It was the afternoon of the Fourth of July. He'd put his 3-year-old down for a nap, sleeping naked in the 90-degree heat. Then he laid down, without shoes or socks on, and also took a nap.
When he realized his second story apartment on Spring Street in South Glens Falls was on fire, he ran to his son. Still barefoot, he sheltered the boy from the flames with his body and headed for the door.
"He had to run across a laminated floor that was melting. His feet took a beating," said neighbor Billy Lane, who took care of Duval from the time Duval got outside until paramedics arrived. "He burned off the bottom of his feet. They were bloody. It was the worst thing I've ever seen."
But the hardest part came after the melting floor.
"He ran down the porch steps and they were on fire too," Lane said.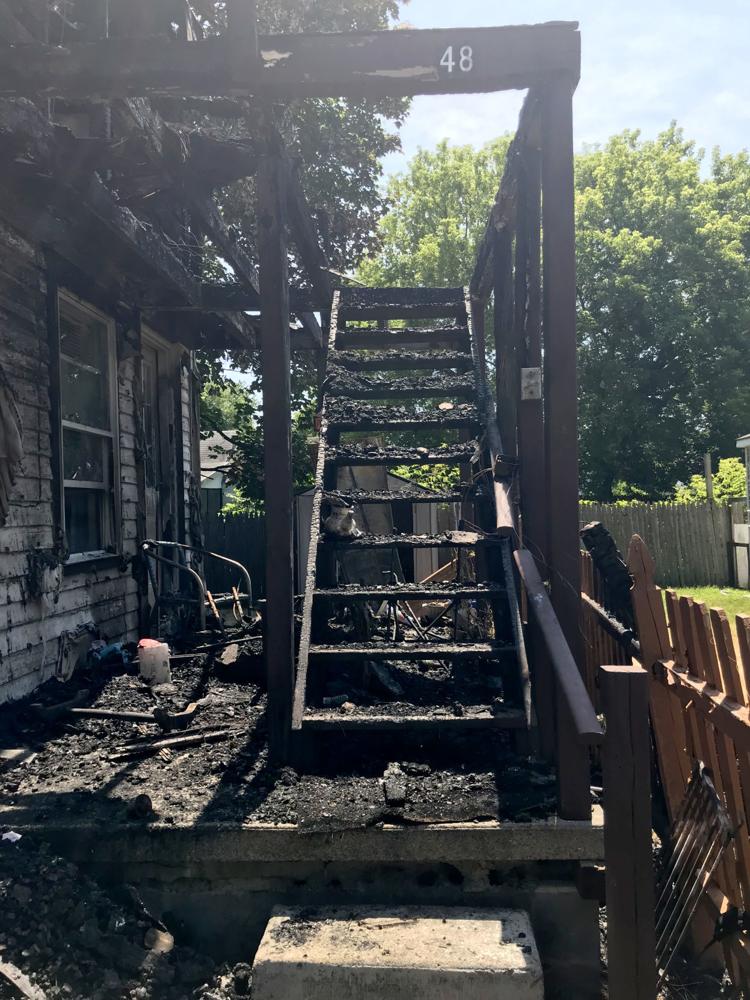 Twelve steps on bare feet, with the fire behind him burning his back, arms and legs while he hunched over, trying to keep his son safe.
Lane declared the man a hero for making it.
"I just kept telling him, 'Dude, you're a hero. You got your son out,'" Lane said. "He got that baby out with minimal burns, walking on fire all the way."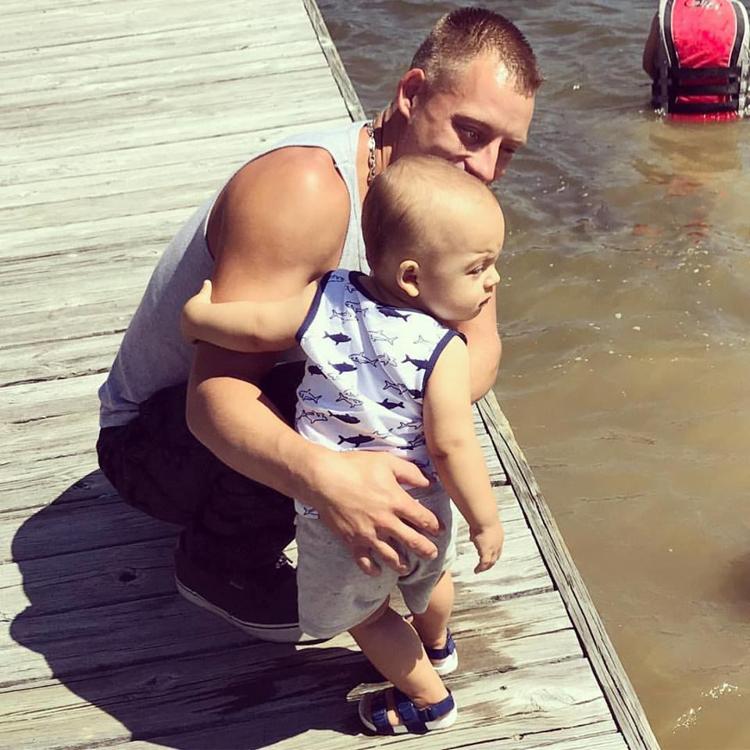 When Duval got to the bottom step, he collapsed, pushing his son in front of him away from the house. He couldn't move any farther. The boy screamed for help, which brought all the neighbors running.
"He was just running around, screaming and crying," said neighbor Kristina Lane, a nurse who helped care for the 3-year-old while her husband and son took care of Duval. "He was hurt, yes, but he was more screaming because of his dad."
Duval could not stand up or put any pressure on his feet. The family carried him away from the house and placed him on the grass near the road, as far as they could get from the fire.
"I didn't know where to touch him," Billy Lane said. "He was burned real bad. He collapsed right outside the house. It was hot as hell. So we lifted him up without his feet touching and took him to the corner."
Duval was screaming in agony, but had the presence of mind to ask about his son.
"All I did was try to console him — your son is OK," Lane said. "There's really nothing you can do, standing on a street corner."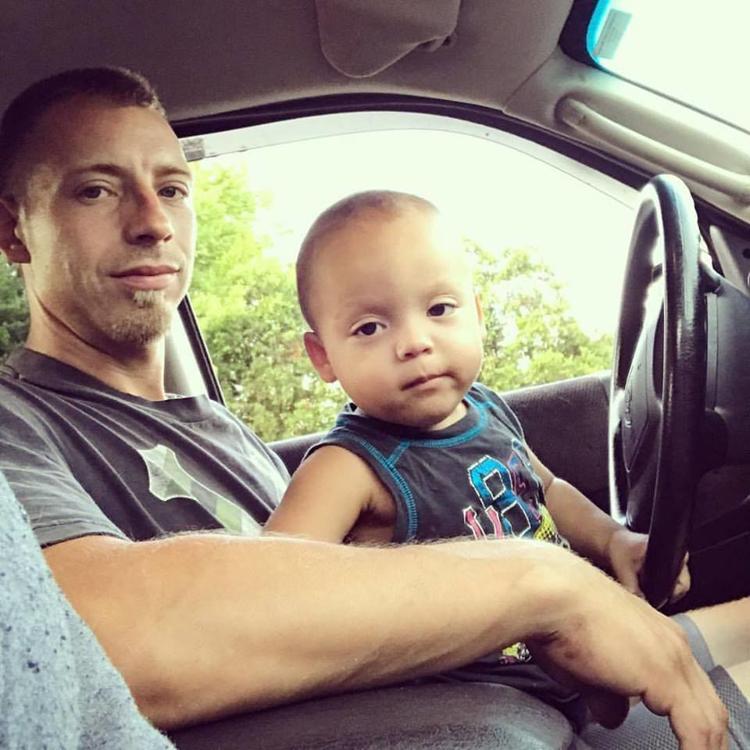 A neighbor carried over a cooler with ice water, and others brought sweatshirts and other clothes. Kristina Lane wrapped the 3-year-old in the clothes, trying to dull the pain of the burns he sustained. He had bad burns on his right arm and smaller burns on other parts of his body.
They tried to put ice and water on Duval, but he screamed and begged everyone to stop touching him. He was in too much pain to make health decisions.
"He was in shock," Lane said. "He kept saying, 'If it was 5 minutes more, we wouldn't of made it.' The stairs would probably have been gone. The flames were already coming out the windows."
"His hair was gone. His head was burned. His back. His legs. His feet were the worst," Lane said. "He was burned all over."
The 3-year-old has now been discharged from the hospital, and his mother brought him to visit the Lanes to thank them for their help.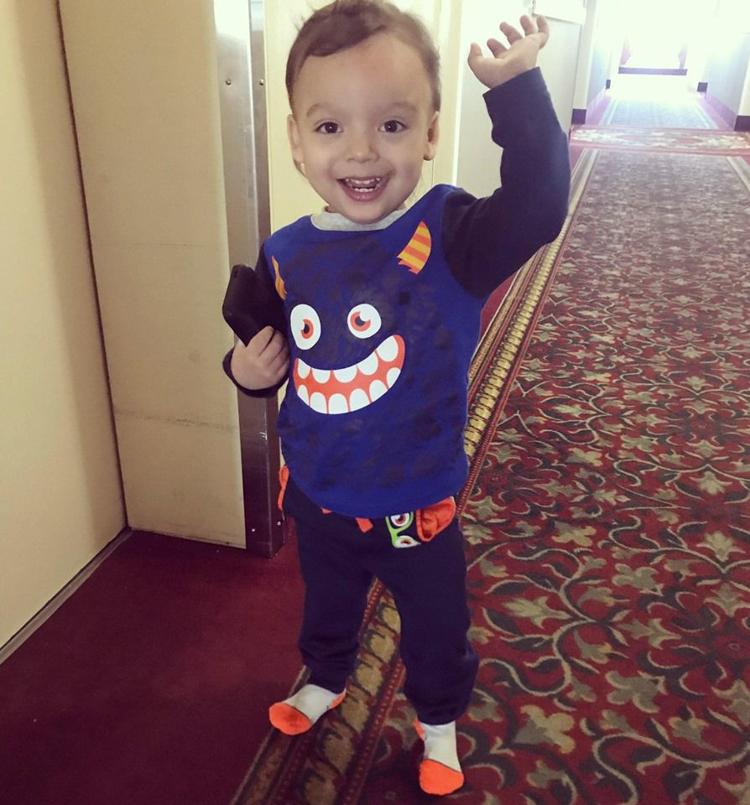 "He's fine — he's running around. His legs are all bandaged," Lane said. "It was good to see him doing OK."
But Duval will be in the hospital for a long time. On Monday, he had extensive skin grafts.
Residents quickly donated clothing for the family, as well as a bedroom set, a toddler bed and kitchen appliances, which the Lanes are storing. The family doesn't need any more items — they have rental insurance, which will cover much of their losses, and they have nowhere to store additional donations.
But they need help with medical expenses. Duval was taken by helicopter — which is extraordinarily expensive — to the Clark Burn Center in Syracuse and is likely facing multiple surgeries.
Friends started a GoFundMe campaign, called Help Lydia — the name of Duval's girlfriend, who is also the child's mother. She was at work during the fire.
The campaign is hoping to raise $2,500. So far, it has raised $160.
Get local news delivered to your inbox!
Subscribe to our Daily Headlines newsletter.