WILTON — The National Weather Service has confirmed that a tornado touched down in Wilton on Friday evening.
The F1 category tornado touched the ground at 6 p.m. near Nichols Road and Woodard Road, according to National Weather Service meteorologist Kevin Lipton. The twister then traveled east about 2 miles before leaving the ground and returning aloft in the vicinity of Gansevoort and Blanchard roads.
Lipton said the circumstances in the atmosphere made the conditions ripe for a tornado.
"We had very strong winds aloft, strong winds above the ground that interacted with that warm moist air," he said.
The storm knocked out power to many people in Saratoga and Washington counties. At its peak, over 36,000 people lost electricity. Power gradually is coming back. A total of 2,362 customers were still without power in Saratoga County and 747 in Washington County as of 8 p.m on Saturday.
Lipton said meteorologists are assessing the storm damage in Washington County to see if a tornado touched down there. They want to see if there was any straight-line wind damage or tornado sightings.
Salem was hit particularly hard by strong winds, especially along the Route 22 area.
"It just came through and knocked everything down. Oh my God. My well house is destroyed, but it didn't hit my house, so that's good news," said Melissa Lavin, who lives at 4022, Route 22.
The weather is going to be much nicer. Sunday will be near 70 degrees. There is the chance of some rain late in the day, but nothing severe, according to Lipton.
"Definitely a little respite from the crazy weather we've had of late," he said.
BlackCreekRoad.jfif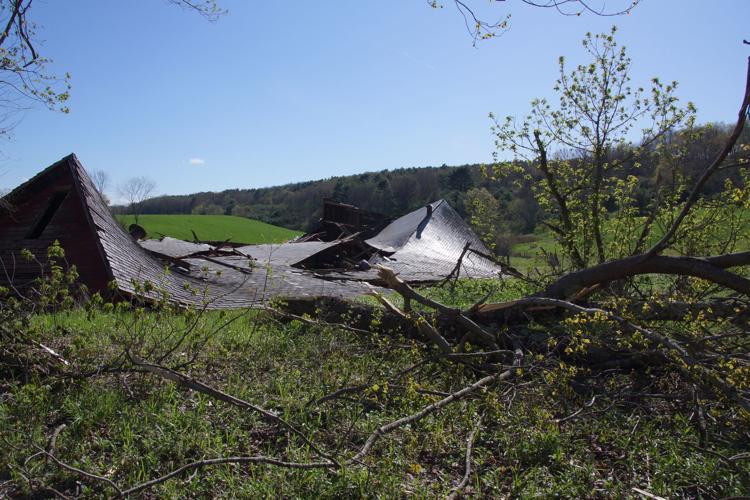 Wilton.jfif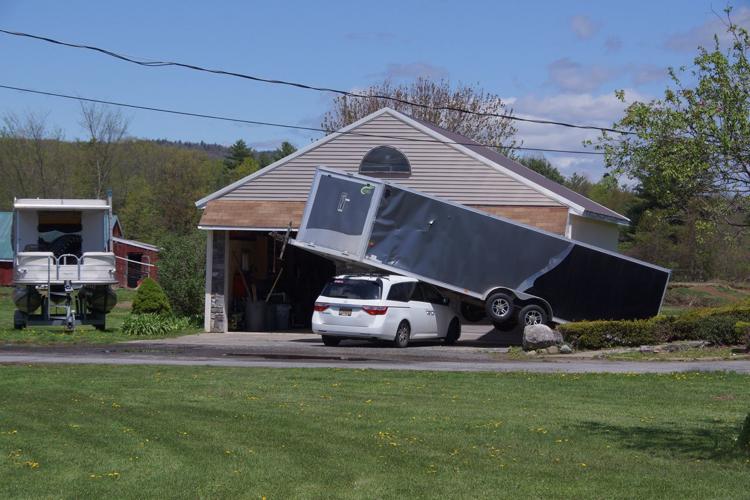 WiltonTornadoImage.png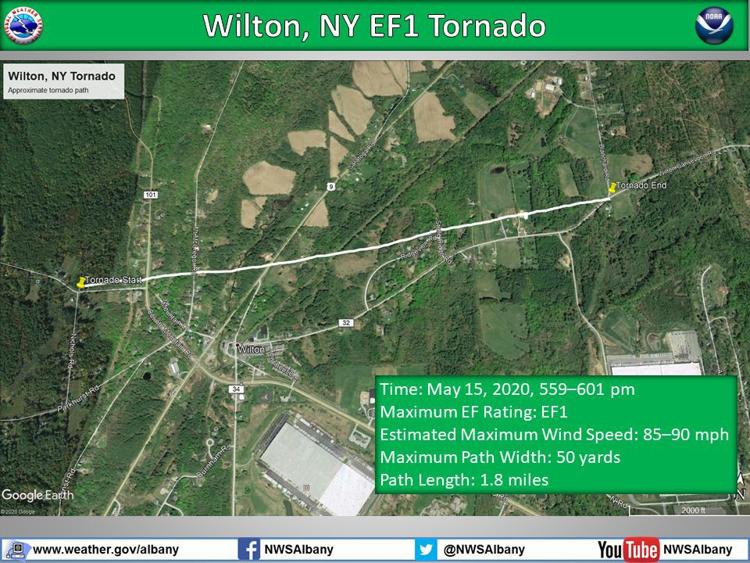 Salem storm damage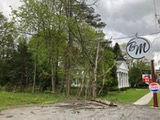 Salem storm damage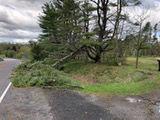 Route 50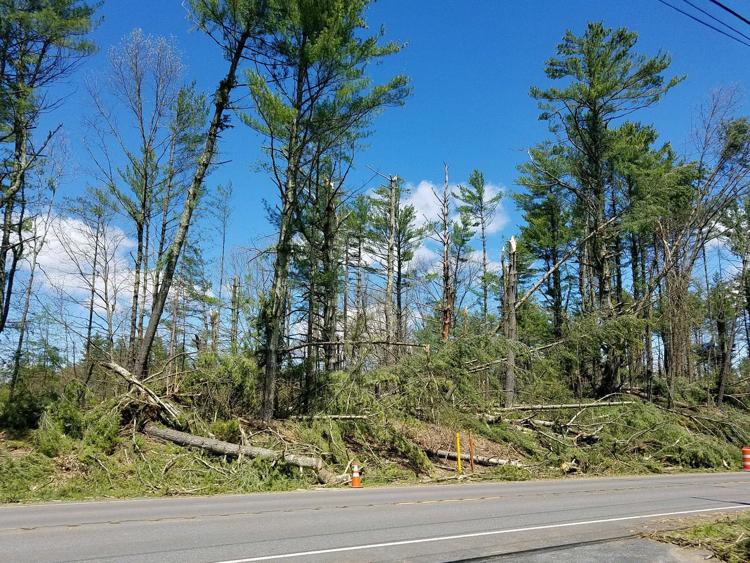 National Grid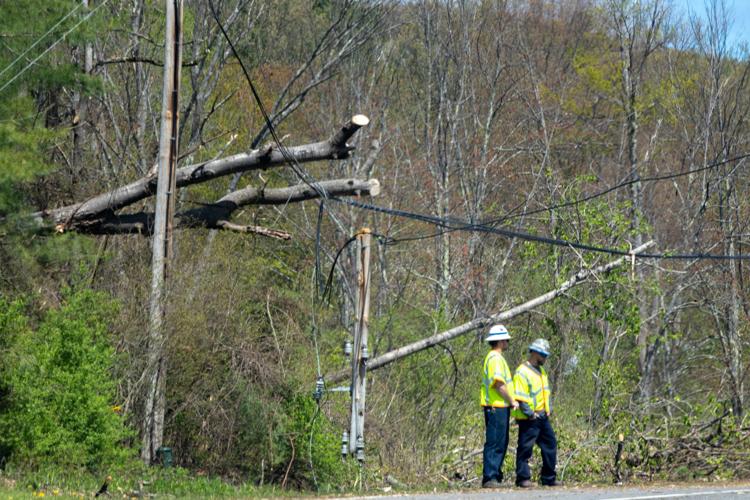 National Grid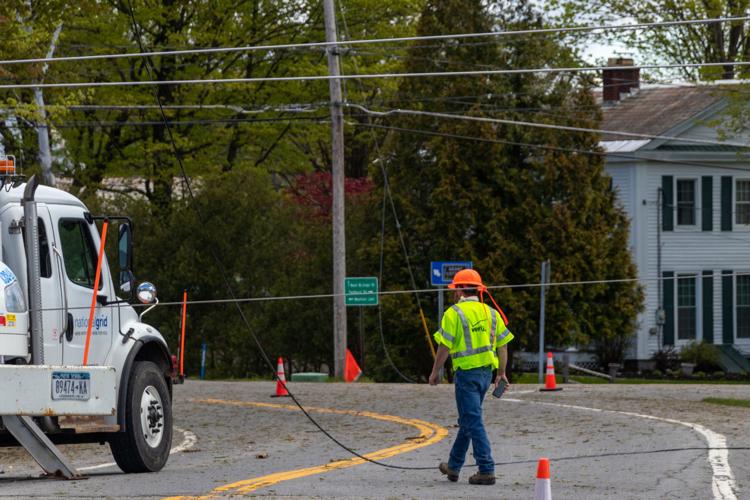 National Grid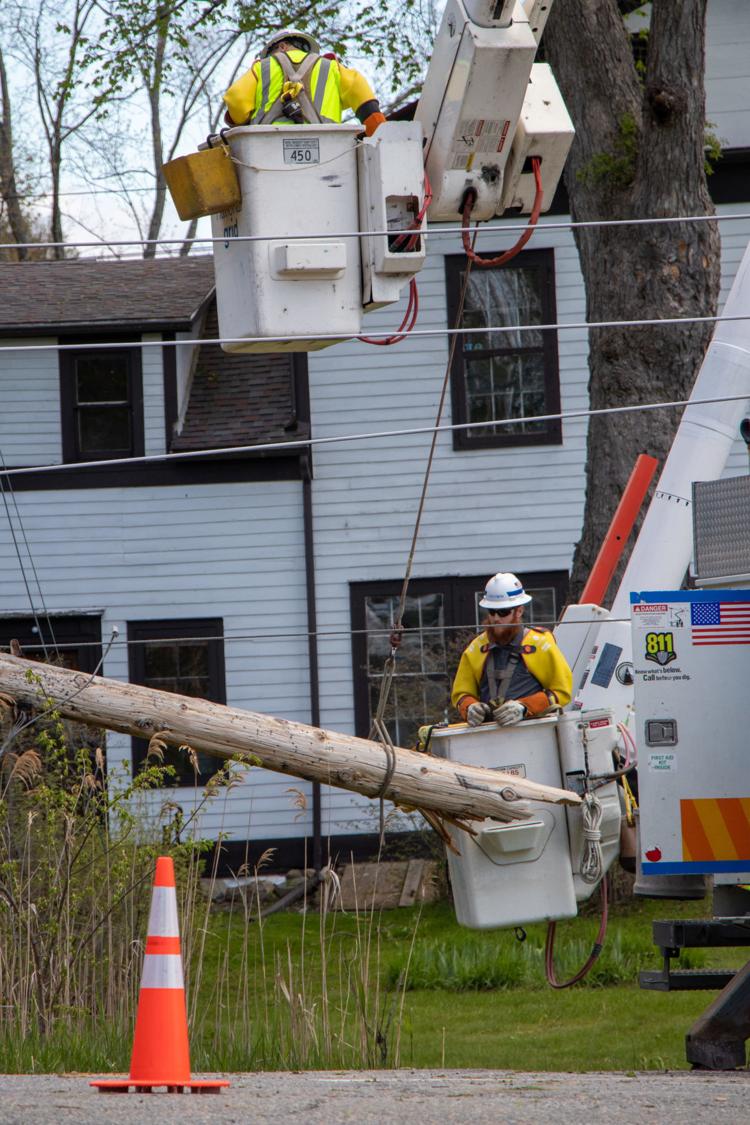 National Grid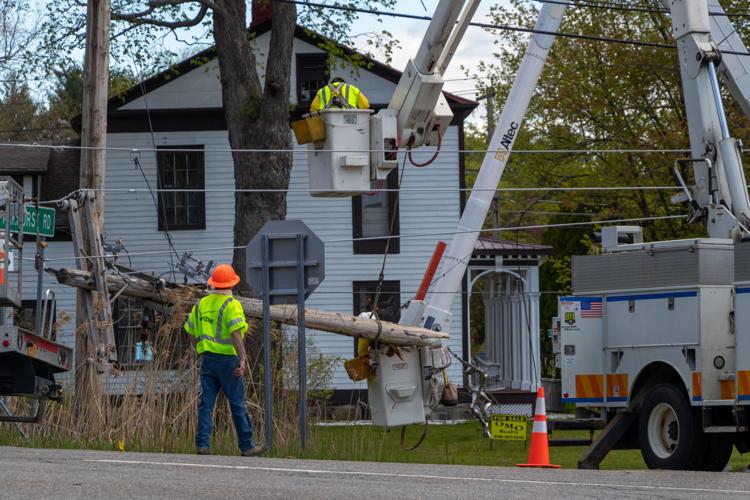 Storm damage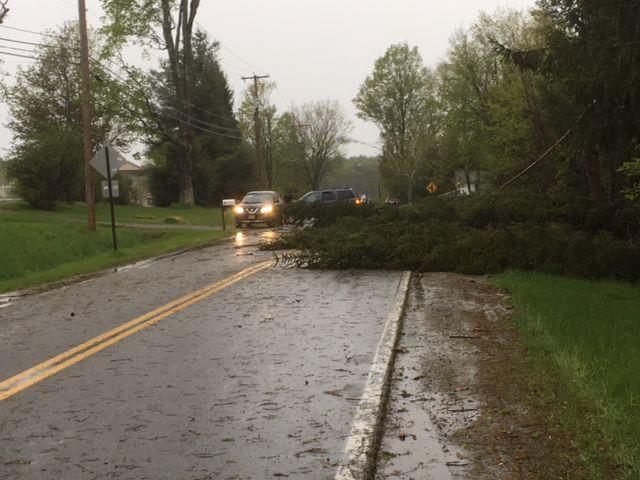 Wedged trampoline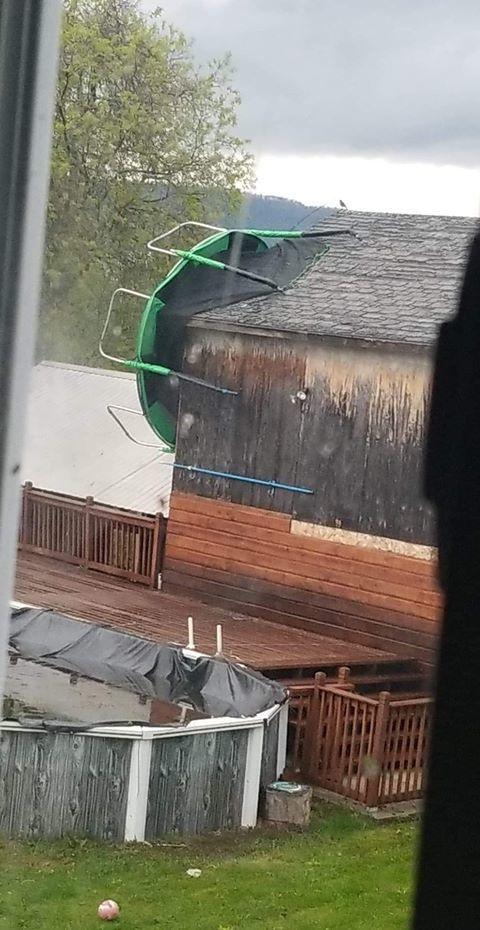 Storm damage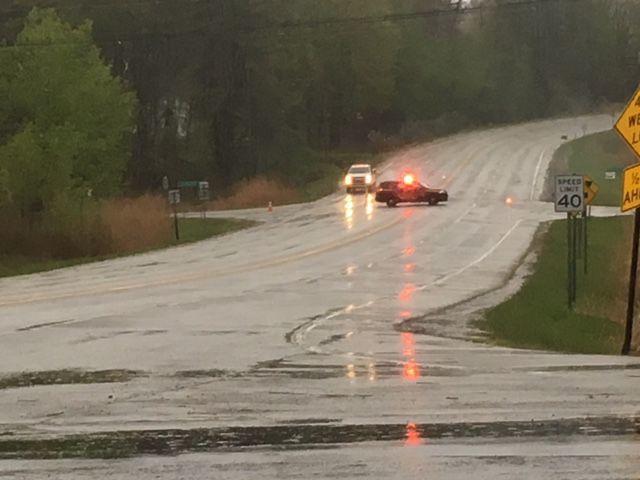 Storm damage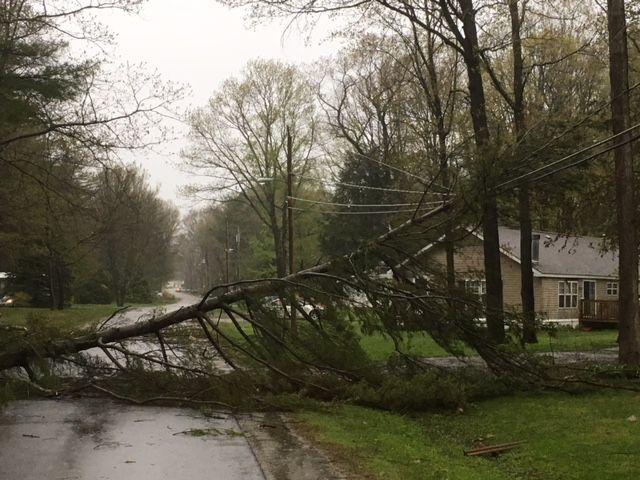 Route 32 N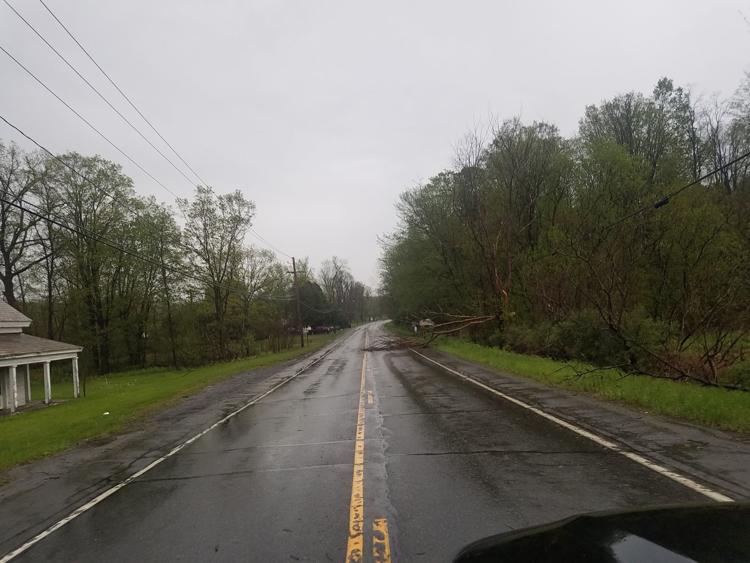 pea size hail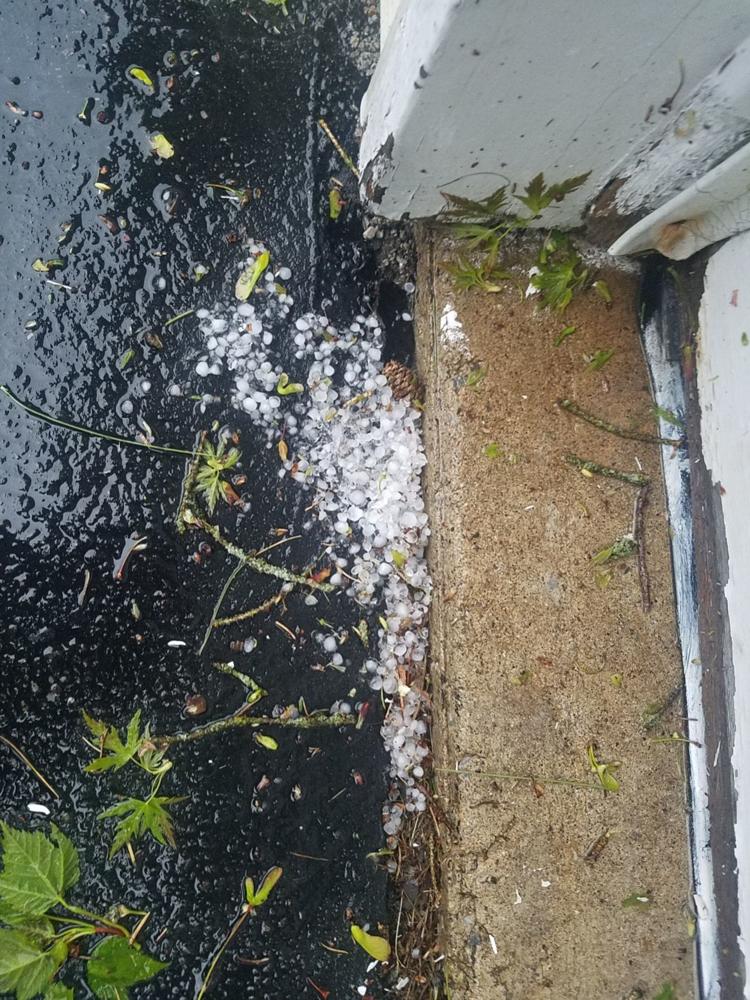 Possible tornado spotted in Wilton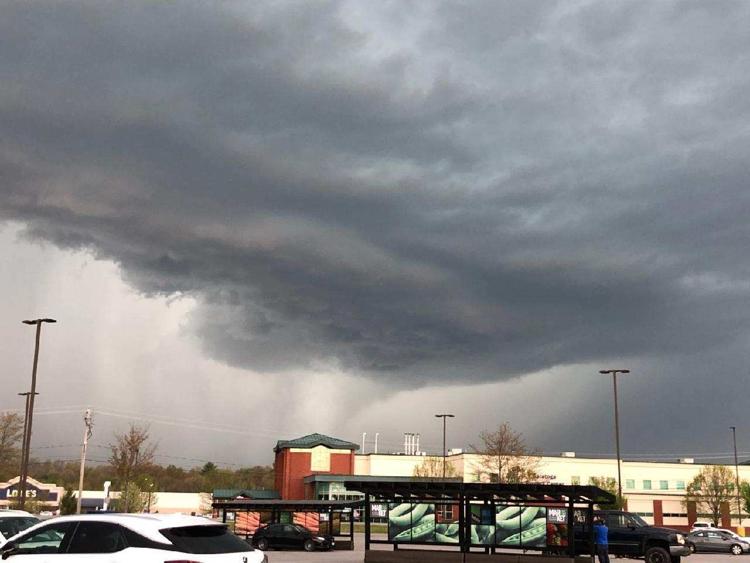 Storm fells trees, downs power lines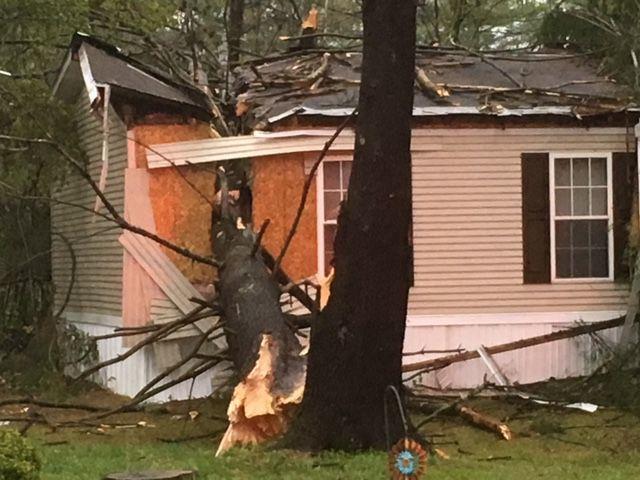 Directing traffic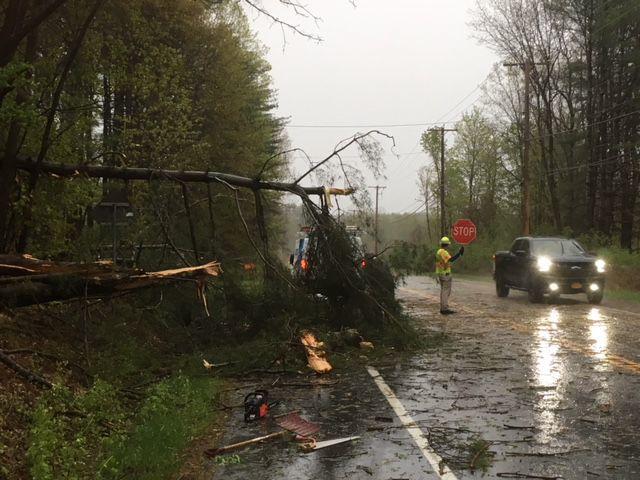 Get local news delivered to your inbox!
Subscribe to our Daily Headlines newsletter.