MOREAU — The idea for a unique business supported by agriculture is being panned by neighbors.
They are not enthusiastic about a bar, live music, crowds and solar panels on a 308-acre farm off Route 9.
"We don't need drunk drivers," neighbor Chuck Hodgson said this week.
Whenever Route 9 backs up, his narrow country road is filled with drivers as they try to cross the Northway on the side roads.
But his road, Old West Road, has no shoulders and curves around multiple farm fields. The hills and curves create poor sight lines. It's not a good road for a lot of traffic — and that's before the drivers start drinking.
He noted that those who visit the proposed tap room, brewery and distillery would not be able to walk home. There are few homes in the area and no public transportation.
Marianne Hodgson is more concerned about how regular crowds would change the neighborhood. She doesn't like the idea of music festivals and farm tourists who stay overnight in tiny houses built at the farm.
"We live there for a reason. We live there for the country life," she said.
She is particularly unhappy about the proposal for a 48-acre field of solar panels.
"We would sit on our back porch and stare at a field full of solar panels," she said. "Our country view (would) become an industrial city."
You have free articles remaining.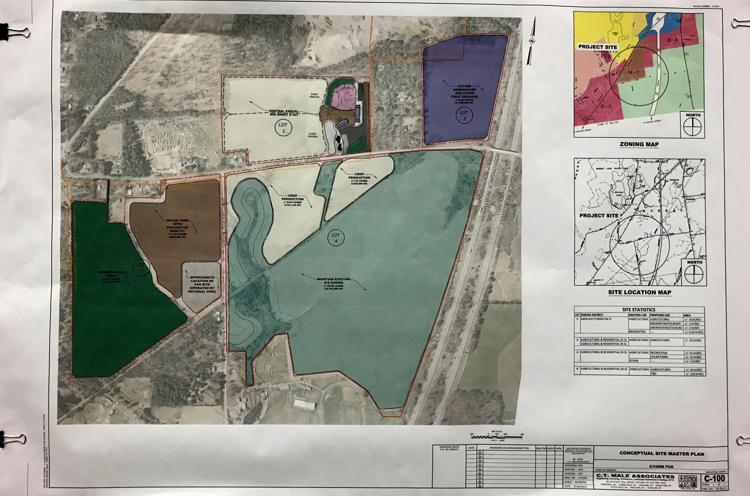 That solar array is the linchpin for the entire operation, providing the funding needed to bring power for a brewery and distillery. The idea is that McDermott would grow hops and grains, marketing everything at the tap room as grown on site.
"My small brewery's going to keep this small farm in action," McDermott told the Town Board two weeks ago.
Hodgson wants the solar panels moved to a sandy hill in the middle of the farm, where they would not be next to neighbors' houses.
Town Supervisor Todd Kusnierz said he had heard from many neighbors after McDermott presented her ideas to the Town Board.
"None were in support," he said of the comments from neighbors.
"Two were very unhappy. I made the landowner aware of those comments," he said.
After her presentation, McDermott said she was sorry she had mentioned three-day music festivals. While she does want to offer live music, she said she was trying to emphasize how much leeway the state Agriculture and Markets Law allows farms. She doesn't plan to hold three-day festivals, she said.
The Town Board has not yet taken any action on the proposal. McDermott has not filed her plans with the town yet. If she does, the Town Board's first step would be to send the plans to the Planning Board for a recommendation.
Because McDermott is seeking approval for a Planned Unit Development, the Town Board would make the final decision on whether it can be built. Kusnierz warned McDermott that the board has not yet decided whether to allow solar arrays in the agricultural district. That decision must be made before a decision is made on her proposal, but if she were to begin the application process now, the board would probably have a solar arrays decision by the time it has to make a decision on her plan.