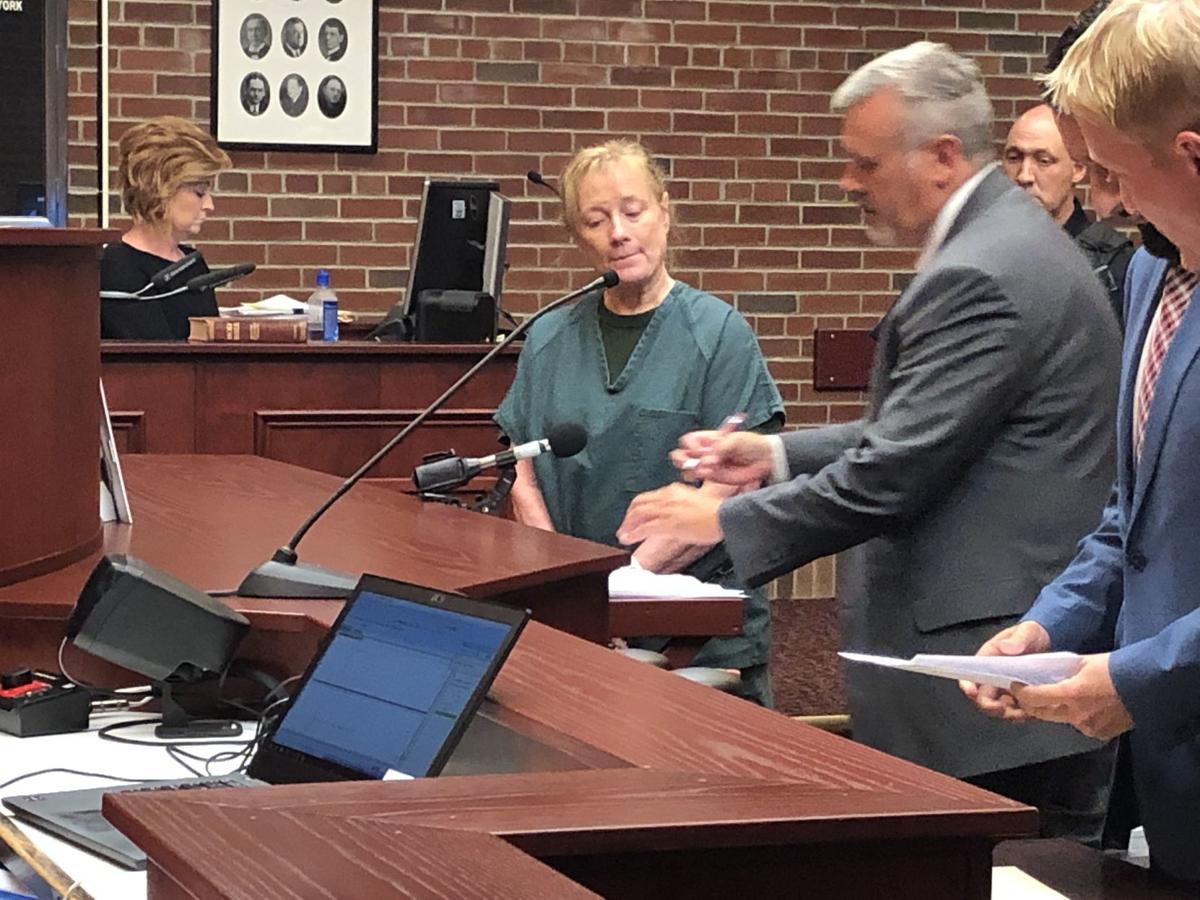 BALLSTON SPA — The Moreau business owner accused of stealing more than $1 million from customers who wanted to buy homes from her company declined to accept a plea deal Monday in Saratoga County Court.
Sherrie A. Burton instead asked for more time to consider the offer and talk about it with a relative who is a lawyer, so her case was postponed until Sept. 23.
The plea deal offer could result in Burton serving as little as 6 months in jail or up to 9 years in state prison, depending in part on how much restitution she can make.
Burton, 65, faces nine felony charges for allegedly taking hundreds of thousands of dollars from customers who sought to buy modular homes through her company, Valued Manufactured Housing, also known as Valued Homes. Some customers lost more than $100,000 apiece.
Burton was arrested in February after an investigation by the state Attorney General's Office and State Police, which followed numerous complaints the agencies received over the last three years. People told law enforcement officials they paid Burton and her company tens of thousands of dollars as down payments for homes that weren't built or were delivered incomplete or without proper title.
Her lawyer, Tucker Stanclift, said the case was "tryable," as there was doubt that she committed the crimes as charged. The prosecution would have to show she took money from customers while knowing her business would close, when she was in fact trying to salvage her business until her arrest, he said.
The arrest kept her from getting homes built for customers, he said. Earlier this year, Stanclift said the deaths of her son and husband in the preceding years had drastically affected the business, as they helped her operate it.
In court on Monday, Assistant Attorney General Philip Apruzzese told Saratoga County Judge James Murphy his office would accept guilty pleas to second-degree grand larceny and first-degree scheme to defraud, both felonies, with a sentence of between 6 months in jail and 5 years on probation on the low end, up to 3 to 9 years in prison on the high end.
Burton would be directed to pay up to $1 million in restitution.
She faces as long as 15 years in state prison on each of three second-degree grand larceny charges if convicted at trial. She also faces 6 lesser felony counts of third-degree grand larceny and scheme to defraud.
Murphy made it clear he was not pleased with the request for a postponement when the case has been pending for more than seven months, and conversations with the relative who is a lawyer could have already taken place.
"You should know my patience is running out," he said.
The Attorney General's Office said in a news release earlier this year it had heard from more than 40 potential victims of Burton's company as of February.
Bank records show a repeated pattern of the company taking deposits from customers for homes but failing to use that money for the homes as required, prosecutors wrote.
They allege that Burton falsely represented to customers that they needed to put a substantial deposit down for the manufacturer to begin construction of their new home, while in reality the manufacturers did not require such a deposit.
She also was accused of obtaining financing to buy floor plan or display models and illegally selling them as new models to many customers, leaving the victims without legal title to the homes and lenders believing the homes were still on display in her showroom.
Burton is being held in Saratoga County Jail without bail. She had been released on bail over the summer, but was found to have violated the conditions of release by using alcohol and was jailed again after 3 days out of custody.
Burton declared bankruptcy last October, and was prosecuted for a similar case in the 1990s, when she pleaded guilty to a misdemeanor and was sentenced to probation.
Don Lehman covers police and court matters and Warren County government. He can be reached at 518-742-3224 or dlehman@poststar.com