MOREAU — Looking back, there wasn't just one mistake that led to the many construction problems at Moreau Town Hall.
There was a series of continuous mistakes.
Officials now agree that the root of the problem was a lack of supervision during the six-month project. No one was there every day to inspect materials, check the work being done and notice when the plans needed to be adjusted to respond to conditions on the ground.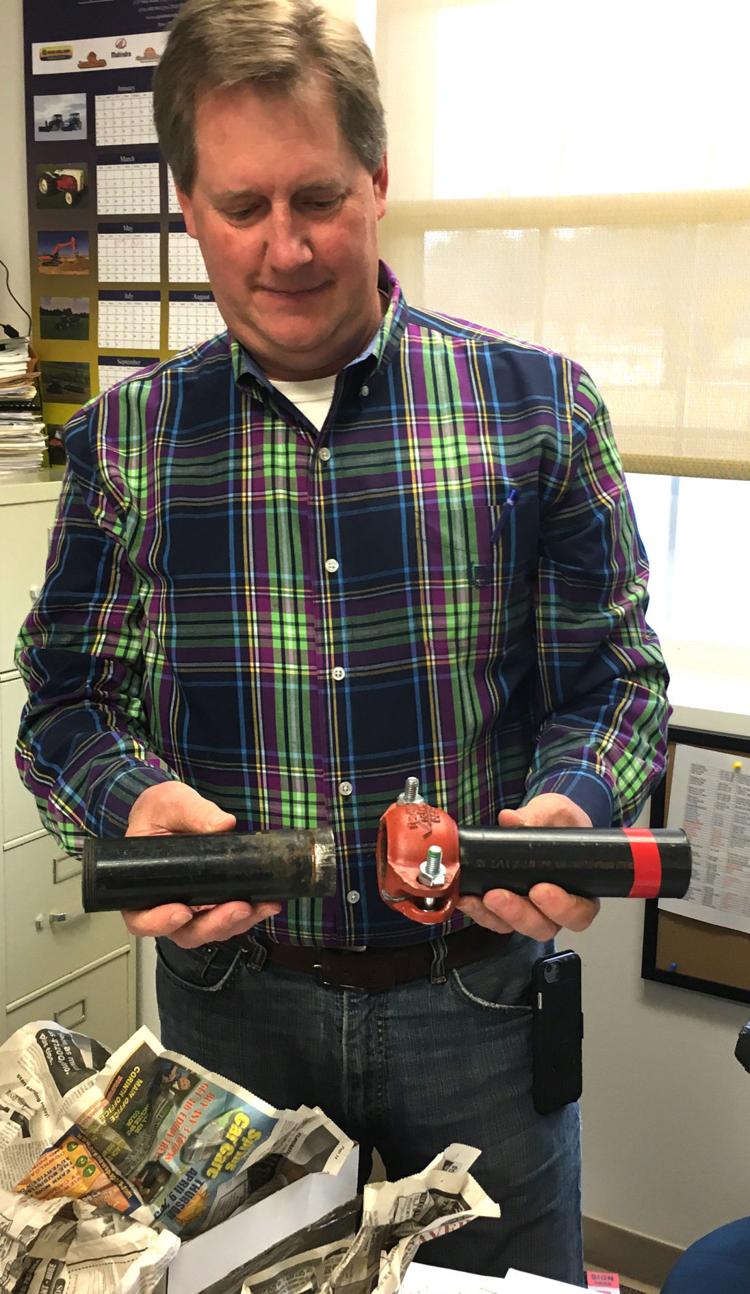 No one noticed the small things, such as when a bathroom door was hung in such a way that passersby could see the men standing at the urinals. Even worse, no one was watching when workers overtightened bolts on the fire suppression system and installed outdoor faucets that were only rated to be used indoors. Those errors were not discovered until Town Hall flooded twice — once when an over-tightened bolt blew and once when all the pipes froze. The errors added more than $226,000 to the cost of the $2.6 million project.
Those were the worst of the problems, but there were many others, ranging from placing a handicap curb cutout far from the entrance to a badly balanced HVAC system that left judges freezing in their offices for years.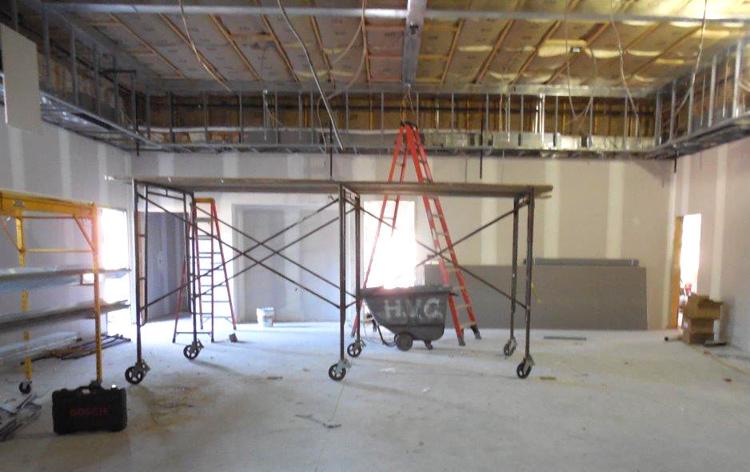 A construction supervisor might have caught those problems before they led to disaster. But ever since the problems surfaced, town officials have not been able to figure out why no one was working as clerk of the works or construction manager.
A lengthy look into town documents found that the Town Board missed multiple opportunities to add that crucial job to the project.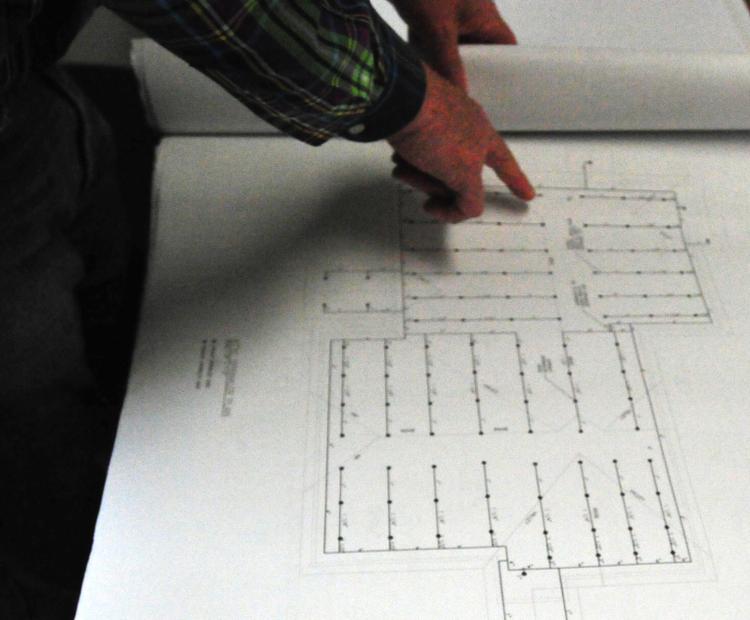 First, the Town Board was apparently never advised to include construction management in its request for proposals for the design of the new town hall. Leal Construction Management, which advised the Town Board on that RFP, is no longer in operation.
Engineering companies did not include the cost of construction management in their proposals, since it was not asked for in the RFP and they were each trying to offer the lowest price.
But four of the five respondents to the RFP pointed out the oversight. In their proposals, each described how much it would cost to do the jobs described in the RFP, and then added that they would also provide construction management for an additional cost.
One company, Phinney Design Group, even touted its construction management as being so good that it would save the town money.
The engineering companies indicated that they were not including construction management in their proposal only with great reluctance, stressing that someone needed to do it.
"In accordance with the RFP, this task is anticipated to be primarily provided by others," wrote Creighton Manning.
But there was no one else planned.
The Town Board chose Environmental Design Partnership, based in Clifton Park, to design the building. The board had been split between choosing EDP, at $136,000, or Phinney Design Group, at $184,000. They did not ask Phinney how much it would charge for construction management. But after the board hired EDP, the board members authorized then-Supervisor Preston Jenkins Jr. to sign a contract with EDP for construction management, at a cost not to exceed $75,000. That was in addition to the $136,000 paid to EDP for engineering and design services.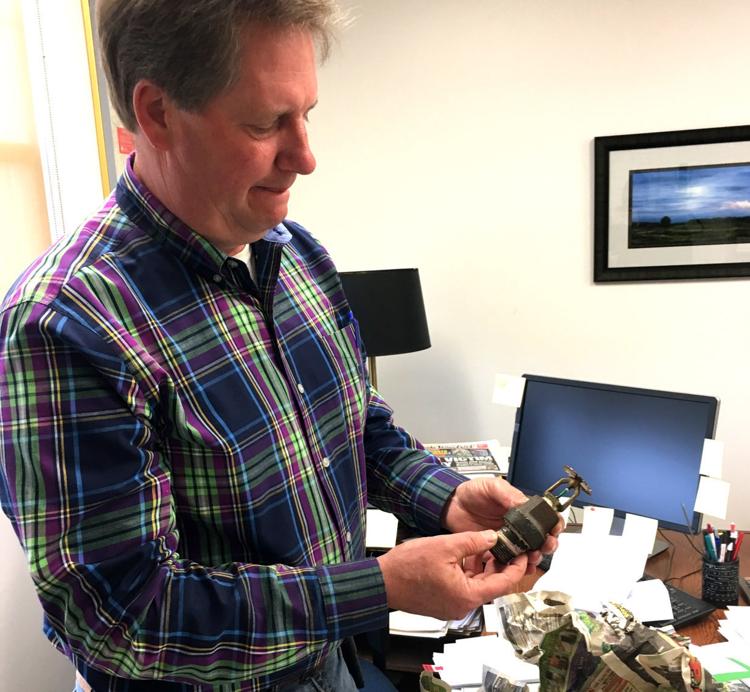 Town officials never wrote up a contract to describe exactly what engineer Jim Mitchell should do as construction manager. But Mitchell sent in $66,000 worth of invoices. With no contract to compare to Mitchell's reported tasks, then-board member Todd Kusnierz refused to sign the vouchers. But the rest of the board signed, so Mitchell got paid.
Kusnierz recently looked through the invoices again and expressed frustration, saying that many of them described jobs that the town had already paid Mitchell to do as engineer.
"It appears this money was sliding around a little bit between (construction management) and construction engineering," Kusnierz said.
Mitchell did not return calls seeking comment. But in an interview in 2016, he said, "I did not inspect anything. We were assisting the building inspector in contract administration."
Kusnierz said the town was betrayed by Mitchell, who submitted invoices "under the guise of construction management" while not actually overseeing the construction.
The town paid him to deliver engineering plans; to discuss engineering remedies for grading; and to prepare bid documents for paving, among other items that appeared unrelated to construction management.
Partway through construction, board members began to realize there was no one supervising the work. On Feb. 13, 2013, according to town minutes, they asked Building Inspector Joe Patricke about it, and he said that the board "saved all the money on his job, he isn't here."
This statement surprised the board, which believed that Mitchell was supervising the project. Misled by Patricke's statement, and apparently having forgotten about the contract they had authorized with Mitchell, board members believed for years that they had actually decided not to pay for a construction manager.
But the minutes never show any discussion in which the Town Board considered dropping construction management. There are no resolutions in which the board voted to cancel that work, according to a comprehensive search by Town Clerk Leeann McCabe. She searched town records in response to a Freedom of Information request from The Post-Star.
The board held one long meeting in executive session with engineering companies before deciding which one to hire. Neither engineering proposal was amended to remove any services, but two companies offered a lower price after the meeting.
Only one person who was present for that executive session is still on the Town Board. Board member Gina LeClair said she could not recall what led both companies to reduce their price, but that she was certain it had nothing to do with skipping construction management.
"I would never have agreed to that," she said, adding that she knew the town voted later to contract with Mitchell of EDP to provide that work.
"I thought all along that EDP was providing oversight," she said.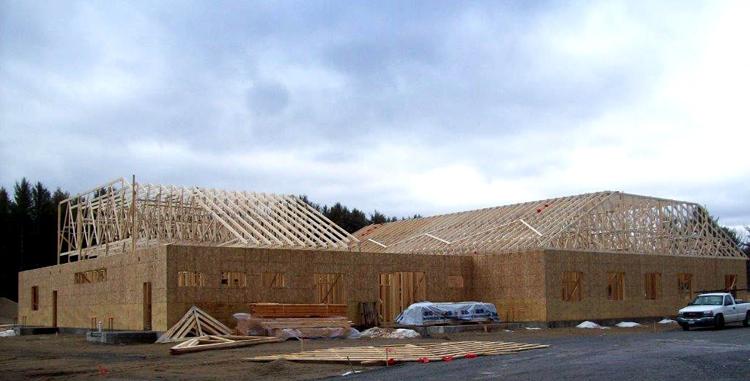 What should happen
The job of a construction manager is not simply to make sure construction workers do everything right.
In nearby Northumberland, where a new town hall was built in 2015, on time and under budget, Building Inspector Rich Colozza served as construction manager.
He was at the site every morning and on scene for the completion of every piece of the job.
"Every morning, I'd be in the work shed with them, going over (the plans) with the general contractor," he said.
He checked on the materials when they were delivered, and asked questions if materials were left lying on the ground.
At one point, when contractors were building the sidewalk around the building, he saw that the grade was too steep. He called the surveyors back and got the plans corrected to resolve the problem before the too-steep section was poured.
In another case, he saw that water was dripping onto the concrete by the entrance. The roof had been designed at a slope that would not require rain gutters, but he knew water by the front door would mean ice in the winter. He changed the plans to add gutters above each door.
"During the project, you usually try to catch corrections," he said. "Even though you might have an architect, when the plan's printed it doesn't always work in the field. There's no perfect plan — you run into all kinds of things."
Good contractors will point out problems, he said, but they can't just change the plans without approval.
"It could be an extra cost, it could affect other things," Colozza said. "Usually they try to bring it to your attention, but if you just have the general contractor out there working, if they didn't have a clerk of the works, they'd have to go find someone and get it approved."
It gets tempting to just ignore the problem then, he said.
"Some of your better contractors will follow that all the way through, but you're gambling," he said. "A lot of contractors will say, 'I'm just following the plan. It's already approved and stamped, I'm not wrong.' "
One of Moreau's contractors, Crisafulli Brothers, gave exactly that argument after the town encountered repeated problems with the company's part of the job.
His company was supposed to oversee installation of the fire suppression system, which broke and flooded part of town hall seven months after the building opened. In addition, the HVAC system built by Crisafulli Brothers did not heat parts of the building until it was adjusted in 2018 — more than four years after the building was completed. Town officials are now suing the company.
But Crisafulli Brothers Vice President Alan Ayers said his workers followed the plan. He said that if a plan called for him to install a pipe vertically, even though he knew it should be horizontal, he would install it vertically and not report the problem to anyone.
"In a public works project, we have to follow the design specs to a letter," he said. "If there is some resulting issues with the system we installed, it's a design issue."
After the fire suppression system broke and flooded part of the town hall, an inspection performed by Rolf Jensen & Associates did not find design problems.
Instead, it described multiple construction errors. A number of bolts were over-tightened, one of which pinched a gasket that led to the flood. Other bolts were under-tightened, which meant they might not hold the pipes together. The wrong type of joint was used throughout the system, the connector that inspectors use to test the system was not installed properly, and pipes were not placed at the proper pitch, the inspectors said in a report.
The town has now paid $45,000 for engineering plans to design a fix, and will later go out to bid for the construction work. More recently, town officials had to spend $1,000 to adjust the HVAC system because it was not properly heating most of Town Hall.
Northumberland had the same design firm as Moreau — EDP. They had no problems, and engineers were on site a lot, Colozza said.
But the engineers did not replace him as construction manager. They periodically tested concrete, footings and other materials. They weren't worried about issues like sidewalk grade or whether to put up rain gutters to keep water from pooling in front of the entrance and creating icy conditions in the winter.
"Most of that is trivial to them. They were looking at the structure," Colozza said.
In Kingsbury, officials also had a construction manager for their recent town hall project. They rehabbed a building to create a new town hall, and also built a new courtroom.
Town Board member Paul Bromley, who has decades of construction experience, volunteered as construction manager.
Even though the work was a rehab, Bromley was there every day, he said.
"There needed to be someone there when decisions need to be made," he said. "You look at the plans, maybe find errors, something might not fit as well as we wanted."
Kusnierz said the Moreau Town Board just didn't understand how important supervision was when they began planning the new Town Hall.
"Now I realize that's just standard operation procedure," he said.
Looking at the missed opportunities to add supervision is painful in retrospect.
"It's very frustrating," he said. "As a pilot, typically it's not one issue that brings a plane down. It's a bunch of non-fatal issues that results in a crash."
The Moreau Town Board has learned from its mistakes. The Town Board has already contracted with a company to provide construction management when workers rebuild the fire suppression system.