When COVID-19 hit, Saratoga County was like most upstate counties: It didn't have any remote-meeting technology, its health department wasn't big enough to handle an epidemic and its communications team consisted of a part-timer who lived in another county.
Ten months later, other counties in the area have largely solved those problems. But Saratoga County still can't host a videoconference meeting for its Board of Supervisors. Until this past week, its health department did not know about the coronavirus-related deaths of more than 20 residents whose deaths were reported to the state, even though the state announced those deaths in its daily report. Contact tracers have been overwhelmed for months. The communications effort was usually days behind, when other counties were reporting real-time data with specifics, often even drilling down to what people were doing when they caught the virus so that others could learn from their mistakes.
The situation led Moreau Supervisor Todd Kusnierz to gather support from enough supervisors to become the new chairman of the Board of Supervisors earlier this month. On the same night, the county administrator was removed and replaced.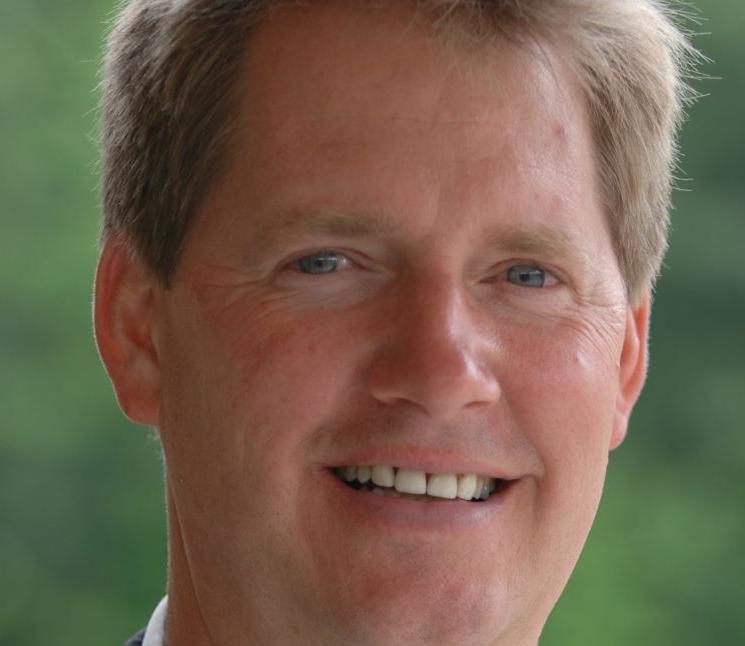 "It was this crisis, that nobody saw coming, that led to my ascension to chairman of the board," Kusnierz said. "It's well known that I was less than pleased with how the county was handling the COVID crisis."
In his first week, the county has held two videoconferences, broadcast through Facebook, and workers are retrofitting a room with a microphone to improve the sound for future broadcasts. Next month, he said, the Board of Supervisors meeting may be videoconferenced.
The county also caught up on 23 deaths from the past 10 months, which had not been previously reported on its dashboard. In each case, the residents were nursing home residents who died in hospitals. That meant they weren't reported on the state's nursing home deaths list, and were not reported to the county by the nursing homes. But the hospitals did report the deaths to the state, and they were on the state's daily COVID report, which lists the county of each person who died of coronavirus.
It's an indication of how overwhelmed Public Health was, that 23 nursing home residents could die without their knowledge. In Warren County, which has had about one-fifth as many cases, health officials held daily phone conferences with each nursing home that had an outbreak. They asked about each patient by name, tracking them from the moment they tested positive until the point at which they recovered or died.
By comparison, in Essex County, the small health department announced that it would not track the illnesses of any nursing home residents. It reported each positive case and death, but did not include them in the daily count of people who were ill, and did not report when they recovered, saying that those residents were in an institution's case and Public Health didn't need to track them.
But Essex County is much smaller than Saratoga County, which is the second biggest county in the region.
As cases skyrocketed and deaths increased, Kusnierz said the county should do more.
The county had already put out a job notice for part-timers to become contact tracers. In his first week, he hired "dozens" of tracers, he said.
"That was a priority right out of the gate," he said. "We've ramped up our ability significantly to do that contract tracing."
The goal of contact tracing is to determine who might have been exposed to the virus and quarantine them so that they can't spread the virus further. But residents have reported for months that they only knew about an exposure because a friend tested positive and warned them. School districts have been doing their own contact tracing, but because some school districts are strongly motivated to stay open, some parents have wondered if schools can be wholly trusted to quarantine staff.
But Public Health simply could not do all the work itself.
"I can tell you that our Public Health Department, even right now, is stretched to the breaking point," Kusnierz said.
County employees are now being reassigned to answer phones for Public Health, a move that other counties made in the first weeks of the pandemic.
Employees will answer phones at the command center, where phone lines have been jammed with constant calls.
"To help our Public Health employees, to give them some reprieve," Kusnierz said. "So they can do public health things instead of talking on the phone."
Most calls are either about the vaccine or questions about quarantining, but the county didn't have the technology to include a "press 1 for vaccine questions, press 2 for quarantine questions" on its lines.
So people will answer the phone.
"You'll get a live voice when you call," he said.
County employees have also told Kusnierz that they are willing to volunteer their time to help with the crisis, he said.
"It's phenomenal," he said. "Now everyone is rowing the same direction."
What's the difference between Kusnierz's administration and the previous county leaders? In some ways, a willingness to spend money.
"Look, we all know Saratoga County has been a leader in the state financially, for being fiscally conservative and having healthy fund balances," Kusnierz said.
So when it came to paying for technology to improve phone systems or add remote meeting capability, the county instead chose to have Public Health answer the phones and use a free audio-only conferencing system.
"It was not a priority," Kusnierz said.
Now it is, and so far a majority of the Board of Supervisors is supporting the expenditures. The 2021 budget included additional funds for the crisis.
But not everyone is happy. Some supervisors criticized Kusnierz for bringing in a new administrator immediately, rather than doing a search with interviews.
Kusnierz acknowledged that, saying it would not have happened so quickly if it weren't for the COVID crisis.
The supervisors did largely support removing the previous administrator, who promised time-and-a-half raises to essential workers without the board's approval during the spring shutdown.
New administrator Steve Bulger's experience may be largely in helping businesses recover after the pandemic ends: he administered the Paycheck Protection Program and Economic Injury Disaster loans for two of the Small Business Administration districts last year, and previously helped lead the multi-year disaster recovery effort after Tropical Storm Irene in 2011.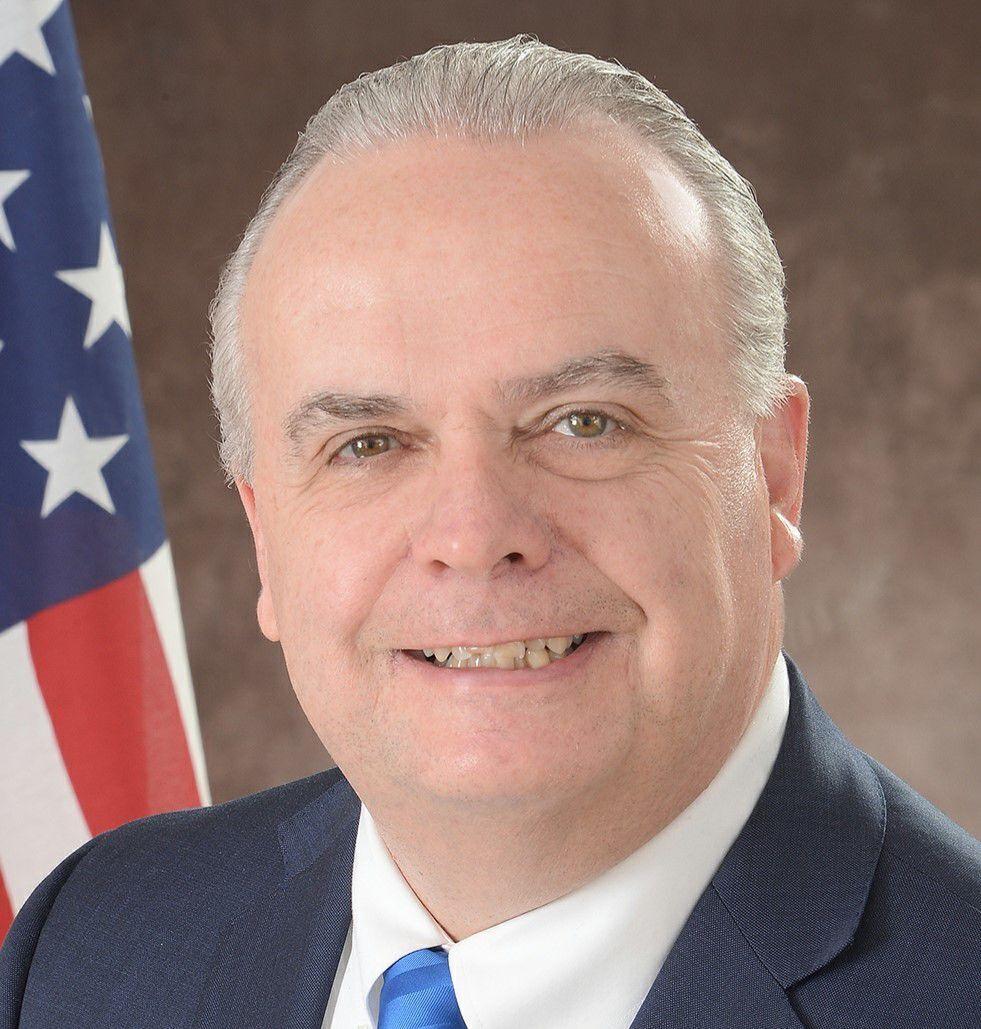 He was also the county Republican chairman for a year, from 2016 to 2017, which his critics have highlighted.
Kusnierz laughs that off.
"That's politics," he said. "He was chairman for a year and a half out of his whole life, out of all the things he's done."
He said he and Bulger have been working well together, hitting the ground running.
"He has a wealth of government experience as well," Kusnierz said. "We would not be in this position — being as successful as we have been in this very short period of time — without that change in leadership."
The connections that Kusnierz has from working in the state Legislature, and Bulger at the federal government, might help them shake loose more doses of the coronavirus vaccines. Kusnierz said the county is ready for mass distribution, if he is ever given a mass amount of vaccine. The Saratoga City Center is on contract for the next six weeks, in case a large shipment of vaccine comes through. County workers are ready to go with a 24-7 operation, he said.
"I only can hope for that — the reality is, based on what I am hearing now, our allotments may be significantly less," he said. "We know there's a finite amount. But the county thought it was only prudent we have a facility ready to go, should that happen. I'm making sure from a Saratoga County government standpoint, we're doing all we can."
The state was receiving 300,000 doses a week, which had to be spread out to many locations. For next week, the state is only getting 250,000 doses. Federal officials said Thursday that they do not have any stockpile left of additional vaccine to give out.
As of close of business Thursday, 10,892 Saratoga County residents had been vaccinated. That includes nursing home residents vaccinated through the federal program, and assisted living residents whom the county vaccinated recently.
Getting everyone vaccinated is the way out of the crisis, Kusnierz said, and he hopes to attract more doses by being fast and ready at a moment's notice. The county recently acquired extra doses from others who could not use them, and were able to give out every dose in time.
"My goal is to have Saratoga County be the first county in the state to have all its residents vaccinated," he said.