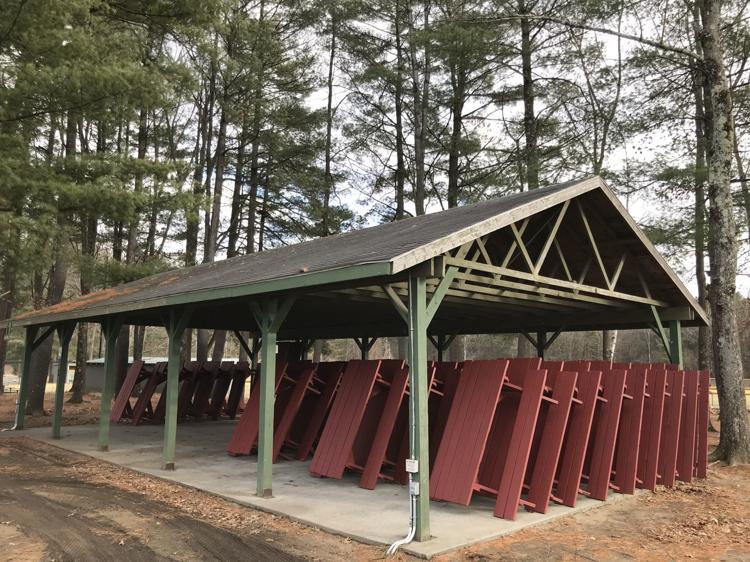 MOREAU — The town is going to raise money for park improvements by charging non-residents who want to use the pavilions at Harry J. Betar Jr. Recreational Park.
Residents will have to pay, too, but only $10. Non-residents must pay $85.
In 2019, the pavilions were "rented" for free by residents 140 times, while non-residents paid $35 to rent the pavilions 44 times.
But pavilions in nearby areas cost much more, the Town Board learned at Tuesday's board meeting.
You have free articles remaining.
Glens Falls charges $85, Wilton charges $100 and Saratoga Springs charges $400. Malta and Greenfield are the lowest in the area at $50.
The recreation committee had recommended an increase to $60, but board member John Donohue said it should be at least as much as Glens Falls.
"I think $60 is too cheap for non-residents, people not paying taxes," Donohue said. "We have a facility like no other. I'd just as soon let the outsiders pay for it."
Board member Gina LeClair agreed.
"Last year we spent $2,000 or $3,000 on new barbecues at the pavilions," she said. "It would be nice to have a little money to build more."
The pavilion at the beach is no longer rented because it is used as shade by all beach users. But the pavilions at the Harry J. Betar Jr. Recreational Park must be rented to be officially reserved. Without a reservation, a resident could use an unoccupied pavilion, but they would be taking a risk that it would not be available when they want it.
By renting the pavilion, "you're really not asking to use a pavilion, you're asking that no one else use a pavilion," LeClair said.