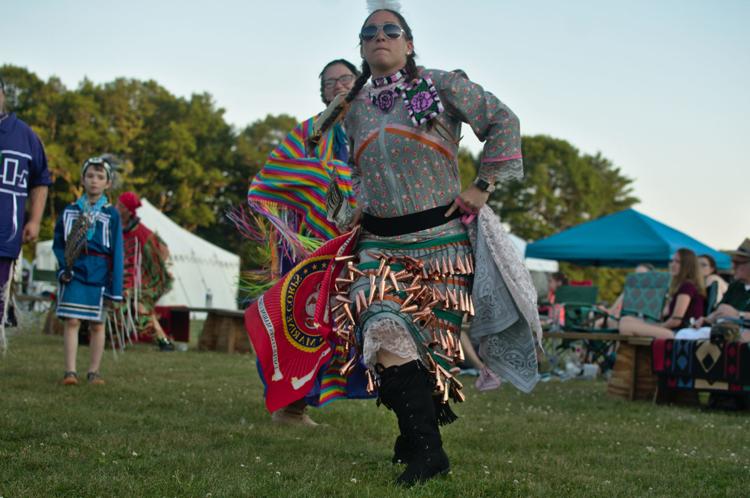 MOREAU — At the Calico Dancers Good Time Pow Wow in Moreau's Betar Park, 100 people stay overnight each year, the organizers told the Town Board on Tuesday.
Board members were clearly surprised.
It was their first meeting with the organizers of the 47-year event. Board members had questioned the park use application last month, saying the event seems to have unintended impacts on the fields and that organizers appear to be violating several park rules. Organizers defended the event by saying they had been allowed to do what they wanted for decades, but board members said they wouldn't approve the application until the organizers met with them to answer questions.
The first answers did not reassure the board. Members said that with such a large number of overnight campers, they must find ways to keep track of people so that spectators or outsiders don't slip into the park unnoticed.
"That sounds pretty big to me," said board member Kyle Noonan, adding that additional steps are needed to handle such a large crowd. "I hate to say it, but control — that's how we keep it safe for everybody."
He suggested the town give campers color-coded stakes or car permits to place wherever they are sleeping.
Organizers admitted they have had security problems in the past. The park staff would traditionally leave one park gate unlocked so the campers could go in and out overnight, but that led to some people entering the park at night.
"I know we've had issues with local kids. They come with their ATVs. We've called police," said organizer Nancy Salazar.
Organizers also said at least one camper drives his vehicle away from the group and "hides" in bushes. Noonan said that must stop.
"That guy who hides and does his own thing, he can't do that anymore," Noonan said.
The event also draws about 20 vendors, many of whom bring RVs, Salazar said.
"Some will motel," she said. "Some of them, that's their home. They drive from powwow to powwow. But we've always been good about not putting them on the baseball field."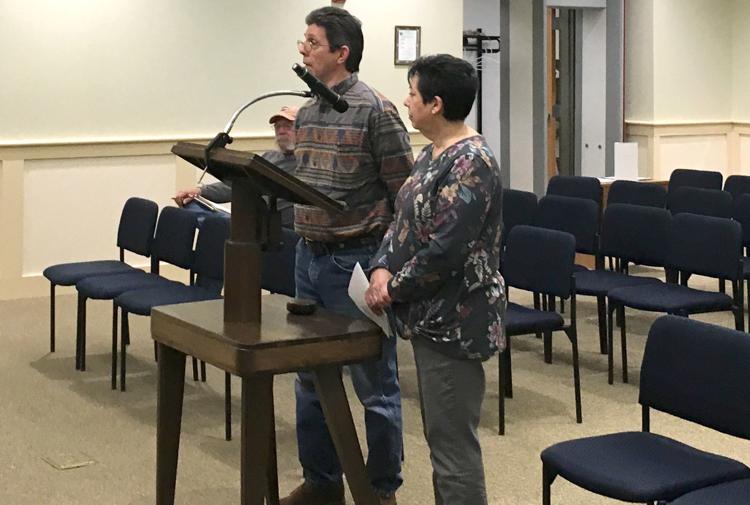 Board members said they have photos of multiple cars and trucks on the fields, but Salazar said park workers have always let them drive out to unload as long as they stayed away from the infields.
You have free articles remaining.
They acknowledged that at least once, someone drove over a sprinkler head on the field, causing part of the irrigation system to turn on. Workers mark every sprinkler head to help, they said.
Board members were obviously frustrated during the conversation.
"Look, we're trying to improve the fields there," said board member John Hogan.
But board members also repeatedly said they want to keep hosting the powwow at the park.
"I'm confident we can work out a favorable resolution so you can continue down there," Supervisor Todd Kusnierz said.
Noonan added that he was reluctantly insisting that powwow members follow park rules, which include a ban on smoking.
"The last thing we want is to hurt an event that has been going on for 47 years," he said. "But there is no smoking ... it's one of those things we all have to abide by."
Other safety issues include the long extension cords leading from town electricity to multiple RVs. A food vendor said power is necessary to keep frozen food cold throughout the three-day event. But Salazar said she wasn't really aware of it.
"We've heard that RVs hook up. We can definitely make sure that's not happening, or if you prefer, we can charge a fee and turn it back to you," she said.
She added that she was surprised by the attention the board was giving to the event.
"It's been 47 years. I just figured you know what I do," she said.
Board members decided that the recreation committee should meet with the powwow representatives and develop a written contract so that issues are not left as "common practice."
"Let's just get it all documented once and for all so we know who is responsible for what," board member Alan Van Tassel said. "We'll have to compromise, probably, so come prepared for some healthy discussion."
The committee will meet next week. The event is scheduled to run from July 5 to July 7.