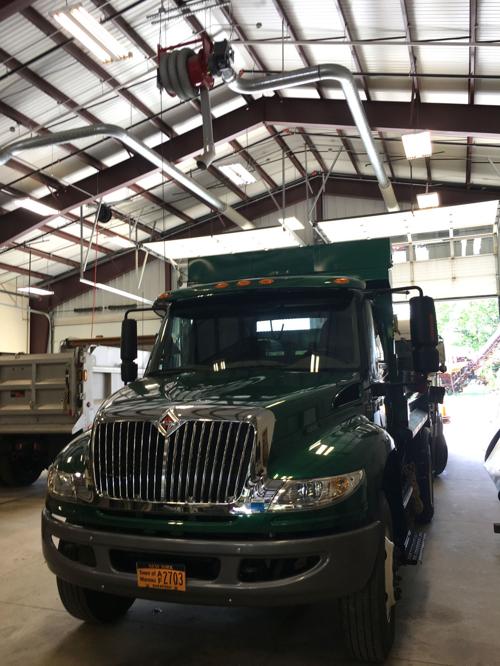 MOREAU — Town officials have discovered yet another thing that went wrong when the new $1.4 million highway garage was built in 2011.
After the project was approved, workers discovered the gas line wasn't big enough to provide enough gas to heat the entire building.
"Rather than increasing the gas line, they modified the plans," Supervisor Todd Kusnierz said. "Fast forward to today and that's a problem."
Ever since the building was constructed, it couldn't be heated properly. In the last two years, town officials have investigated the boilers in an effort to figure out what was going wrong.
The problem was actually with the amount of gas coming into the building to create heat.
Now the town will spend $7,745 to replace the gas line.
"It amazes me, as we continue to move forward, I have to keep going back to address some issues that weren't properly done in the first place," Kusnierz said. "At some point in time they will all be fixed."
The decision originally to not replace the gas line was made "unilaterally" without a Town Board discussion.
"That's why we weren't aware," he said.
He was on the board at the time.
He suspects decisions to cut corners were made to try to keep the project within the amount of money approved in a townwide referendum.
"Due to poor planning and lack of oversight they found they were running out of money," he said. "They cut where they could."
At that point, their only other choice would have been to go back to the public for another vote, which Kusnierz acknowledged "no one wanted to do."
Still, he said, telling the public and the board about cost overruns would have been the right thing to do.
"Sometimes you have to bite the bullet," he said. "I'm of the belief you do things right the first time."
It was painful to buy a new $434,500 roof this spring, replacing the one that was built incorrectly. Now, with the revenue losses from the pandemic, it is just as painful to pay for the new gas line.
"Now, more than ever, we're watching every penny," he said, adding, "Imagine what we could have done with the money we are spending to essentially replace a new roof."