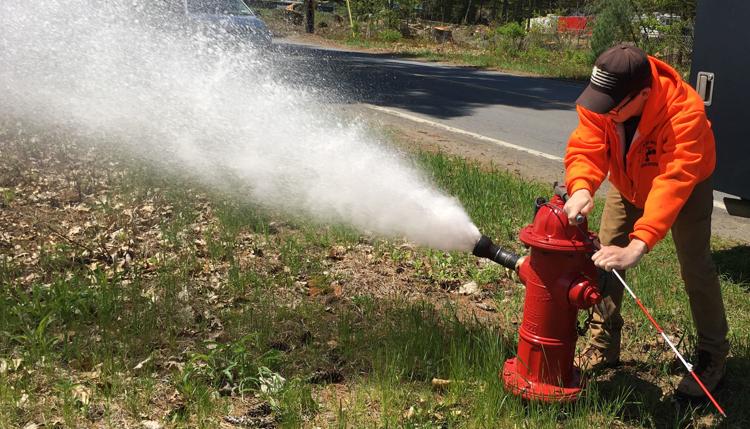 MOREAU — The town will replace all of the hydrants that have an unusual hose connection that has been causing problems for the fire department, Town Board members decided.
But they will not replace about 100 hydrants that have a common hose connection for which the fire department has an adapter.
Those may get replaced over time, but that will be discussed during the development of the 2020 budget, Supervisor Todd Kusnierz said.
The town has ordered custom fittings for 11 hydrants that have a rare hose connection, after Kusnierz had a private discussion with Fire Chief Nicholas Quinn about the issue.
Publicly, the chief has said he has adapters for all the hydrants. But privately, he had told Town Board members he did not have an adapter for some hydrants.
Kusnierz finally asked Water Superintendent Jesse Fish to check every hydrant and determine how many had the unusual type of connector.
"I deal in facts. I wanted an exact accounting, I didn't want to know how many he thinks," Kusnierz said.
It turns out there were only 11.
You have free articles remaining.
Replacing those odd connectors isn't easy.
"We found a manufacturer who will custom build the threads. This will make them accessible to the fire department," Kusnierz said.
It will cost $2,500 to replace the 11 connections. The water districts will pay for it. They have already been ordered, and should arrive in five to six weeks.
Six of the hydrants were found in the Bluebird Road area. Another five were in the industrial park.
Kusnierz acknowledged that Quinn wants the other 100 hydrants also changed from the National Standard Thread to the standard Storz connection.
"There's about 100 that don't have the Storz fitting. In budget discussions, we will propose doing a handful of them every year," he said.
And that's not a public safety risk.
"Any truck can hook up to them," Kusnierz said.