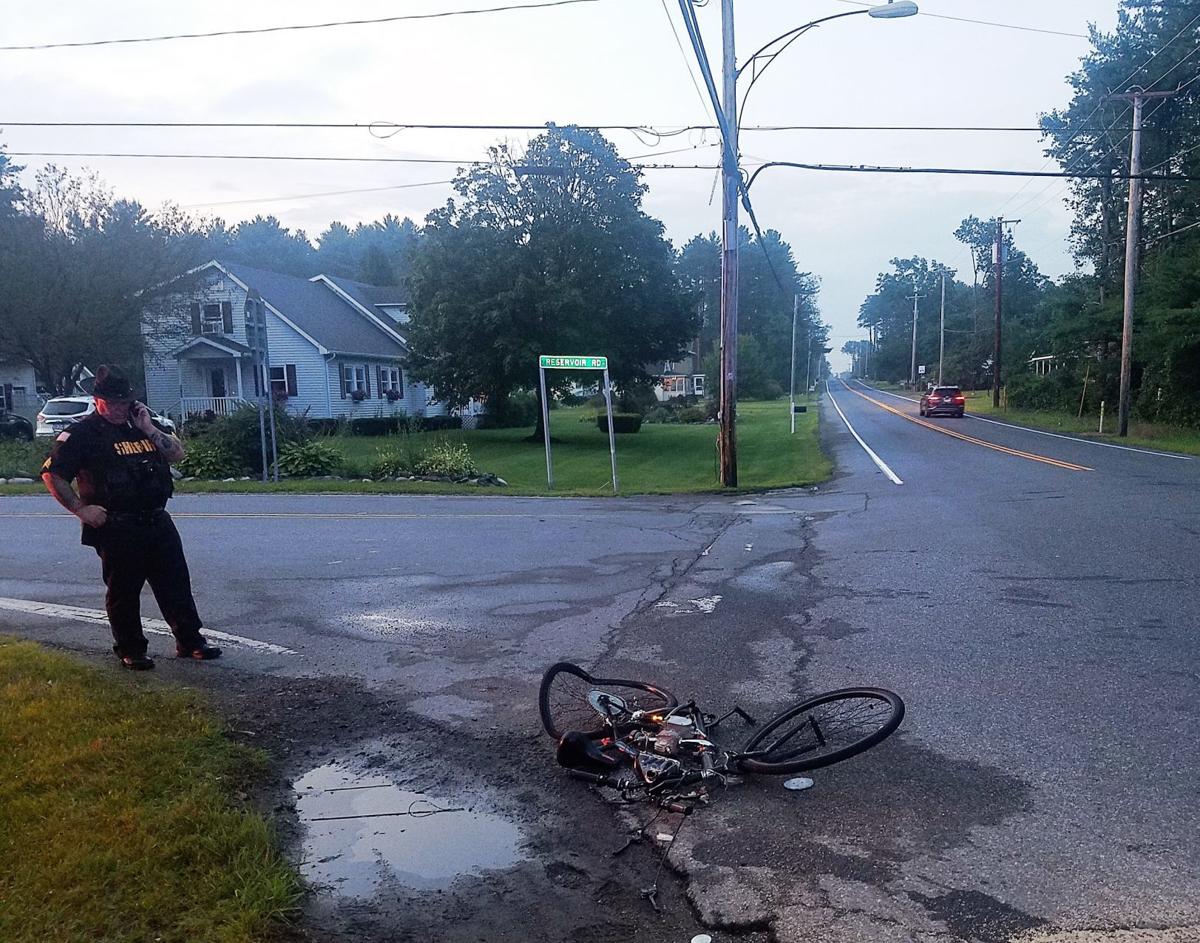 MOREAU — A Moreau man riding a motorized bicycle was cited with several motor vehicle violations after he failed to stop at a Reservoir Road intersection and collided with a tractor trailer on Friday night, according to the Saratoga County Sheriff.
Kirby M. Lopez, 44, who suffered non-life threatening injuries, was transported to Glens Falls Hospital for treatment, police said. 
You have free articles remaining.
According to police, the tractor trailer driver, Arsalan K. Ebraheem, 40, of Texas, was unaware of the collision and kept driving. Ebraheem was later located on I-87 and police said he was not ticketed. 
Lopez was cited with aggravated unlicensed operation of a motor vehicle, operating out of ignition interlock restrictions, failure to stop at a stop sign, operating an unregistered motor vehicle and operating a vehicle with no headlight. 
Police said that Lopez is scheduled to appear in the Moreau Town Court at a later date.