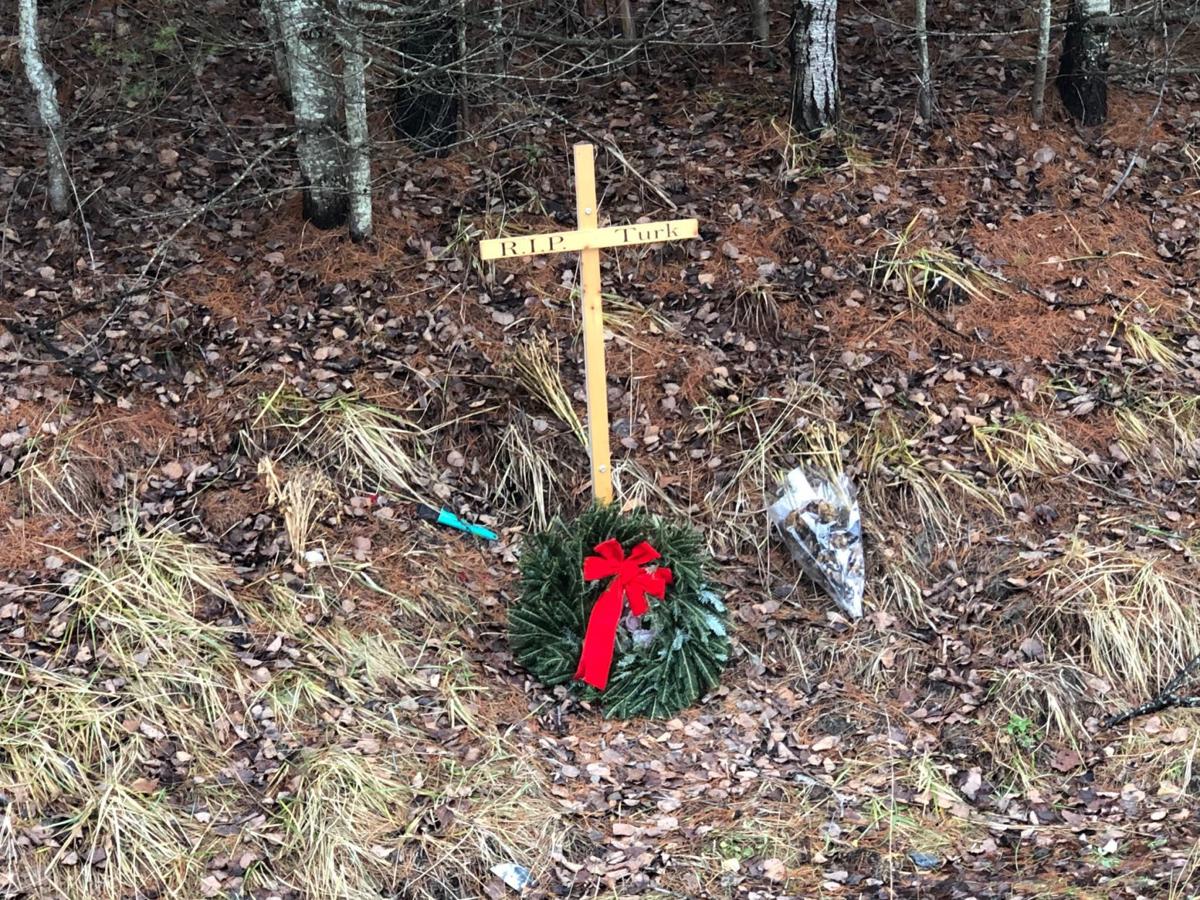 QUEENSBURY — The man accused of leading police on a high-speed chase on the Northway last fall that ended with a crash that killed a well-known Brant Lake businessmen told officers after his arrest that he fled because he was "late for a birthday party."
That comment is among the revelations from court records filed in recent days as the Warren County District Attorney's Office opposes a request by defendant Skyler B. Crouse's defense lawyer to dismiss the manslaughter and assault charges against him.
Crouse, 30, faces charges for a Sept. 26 pursuit on the Northway that ended when the Chevrolet Silverado pickup he was driving had a tire deflated by police before it sped off at Exit 25 and hit a pickup truck being driven on the exit ramp by 38-year-old Joseph D. Turcotte. Turcotte was killed instantly when his truck was flipped over by the impact.
State Police were chasing Crouse after he sped through a construction zone near Exit 18 at 93 mph, then accelerated to 111 mph as troopers and Warren County sheriff's officers tried to stop him early that morning.
Crouse's defense lawyer, Marc Pallozzi, has filed a motion to dismiss the charges, claiming that the tire deflation by State Police using a Stinger tire deflation device was the cause of Crouse losing control of the vehicle and hitting Turcotte.
Documents filed by prosecutors, though, attempt to rebut that claim, as police officers provide the first detailed accounts from the officers involved in the pursuit as well as witnesses who were nearly hit by Crouse as he sped north. Testimony by State Police before the grand jury that indicted Crouse was included with the District Attorney's Office response.
Trooper William Roberts, who was the officer who initiated the pursuit, testified that a left tire of the pickup was punctured by Trooper Chris Lembo from the U-turn south of Exit 25, about 1-1/4 mile from the exit, and Crouse managed to keep the truck speeding north at "just under 100 mph."
He said the truck stayed in the left lane for a period of time, then drove to the right lane and got off the highway. He continued down the exit ramp before the truck hit Turcotte's pickup truck as it drove down the ramp as well, continued across Route 8 and stopped in woods adjacent to the entrance ramp to the northbound lanes that is across Route 8. The driver got out and fled, and numerous officers who arrived at the scene chased him, with a trooper and his canine partner catching him seconds later.
"When the person was secured, do you recall hearing him say anything as he was on the side of the road?" Warren County District Attorney Jason Carusone asked Roberts.
"The suspect, who at that point was handcuffed and laying on the shoulder, said, 'I am late for a birthday party,'" Roberts replied.
The grand jury documents also include testimony from Warren County sheriff's Officer Greg Seeley, who tried to use tire deflators on the fleeing pickup truck near Exit 23, only to have the driver of the truck swerve toward him and nearly hit him.
"I thought I was going to get struck. I threw the stop-sticks and threw them out in the lane. I closed my eyes because I thought I was going to get hit. I turned back away and dove off the side of the road," Seeley testified.
The driver avoided the device, though the truck nearly crashed into a tractor-trailer before it continued on at a high speed.
The grand jury ultimately filed 12 charges including second-degree manslaughter, first-degree assault, second-degree assault, leaving the scene of a fatal accident, two counts of unlawful fleeing of a police officer, reckless endangerment, reckless driving, aggravated unlicensed operation of a motor vehicle and resisting arrest. He also was charged with public lewdness for allegedly exposing his genitalia and masturbating in front of police and hospital staff at Glens Falls Hospital.
Crouse later told police that he was an opioid addict and was "mentally insane," records show.
Warren County Judge John Hall has not ruled on the motion to dismiss. The District Attorney's Office has asked for an extension of the 15-day time frame to turn over all evidence, telling the judge that it is still waiting for material it has yet to receive from witnesses.
Crouse, who gave police addresses in Akwesasne, Plattsburgh and Nedrow, near Syracuse, has not been in court since his Oct. 4 arraignment, and no additional court dates had been set as of Tuesday. He is being held in Warren County Jail pending further court action, and faces up to 25 years in prison.
Turcotte was a renowned boat builder whose family operates Gar Wood Boats, and he served on the Horicon Planning Board.
Don Lehman covers police and court matters, Warren County government and the outdoors. He can be reached at 518-742-3224 or dlehman@poststar.com
Get local news delivered to your inbox!
Subscribe to our Daily Headlines newsletter.