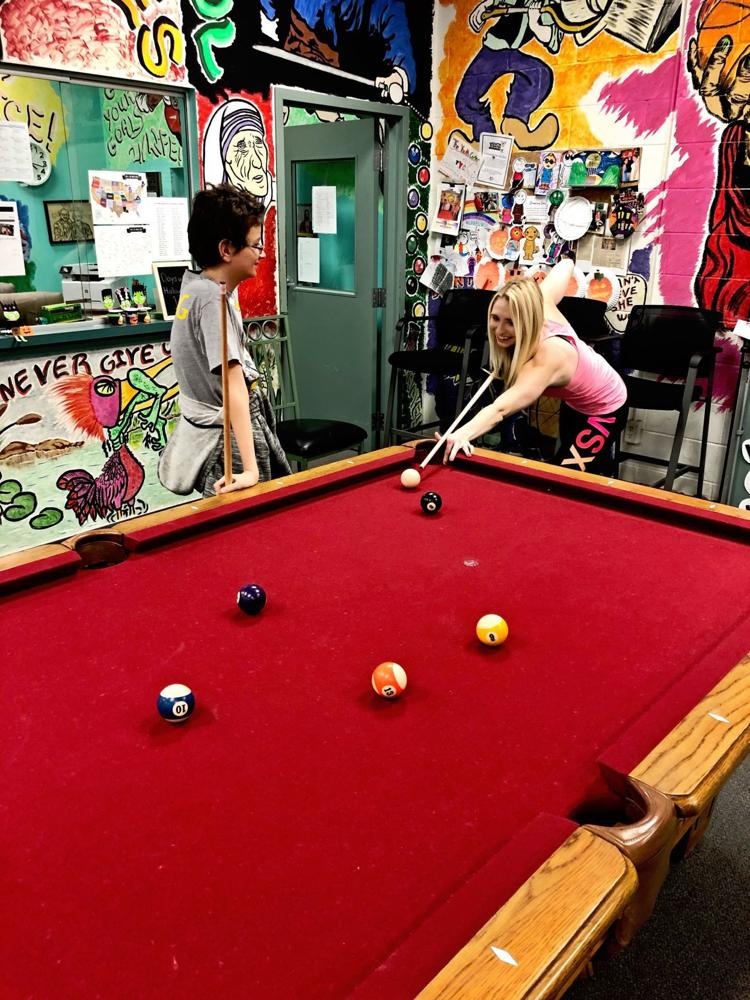 GLENS FALLS — Glens Falls Area Youth Center Director Matt Congdon knew he was leaving the center in capable hands when, after previously losing both legs and enduring a triple bypass, he succumbed to a host of diabetes-related health problems and died on June 13.
His daughter Molly, the center's new director, said she believes he really waited to let go until he was sure the center was fine.
And it coincided with the addition of the center's new assistant director, Meghan McMahon, who has taught and served as principal at charter schools in Troy and Washington, D.C., before joining the staff in June.
She has been friends with Molly since grade school, and Molly said she was the final piece in the puzzle her dad needed to be able to peacefully go.
"Matt knew her really well. He was so excited to bring her on board. And I'm not going to lie, he waited for her to get here because we hired her in February but she couldn't start until June. She started and he passed away four days after she got here," Molly said. "And the day that he passed, we were in the office and he said to me, 'I feel so comforted and happy that Meghan is here. When I go, we'll have an assistant director who will be phenomenal.' That night he passed away."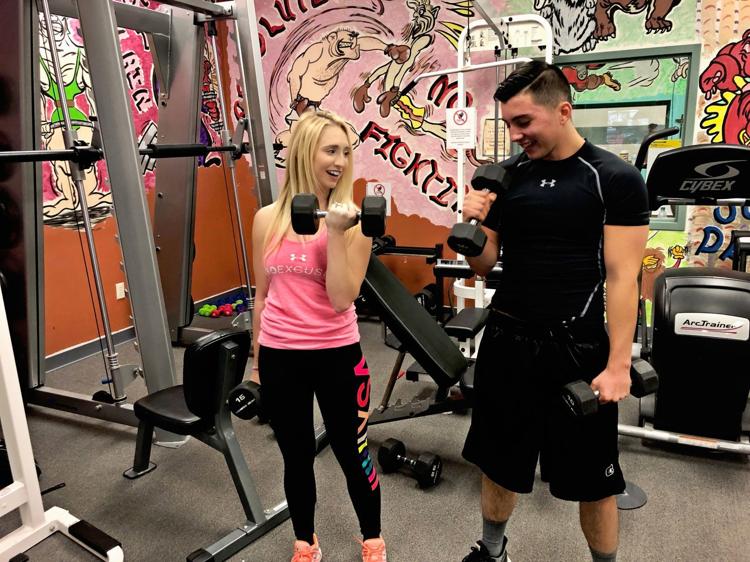 Back to normal, kind of
Taking turns preparing the night's hamburger casserole with Tater Tot topping on Oct. 17, the duo talked about the difficult grieving process at the center immediately after Congdon's death. They struggled, and the students who considered Congdon a father figure also struggled.
"The first couple weeks there was a lot of crying, but now whenever they bring him up it's with smiles and laughter and remembering all the good moments and all the good advice," Molly said. "And what we're seeing a lot of now is former members going out of their way to come in every day to see how everything is going and interact with the kids."
Matteo Wells, a Youth Center scholarship winner last summer now attending SUNY Adirondack, was tight with Congdon, calling him "a second father." He said the first days at the center after his death were rough.
"It wasn't normal. It just didn't feel right. Just quiet," he said. "It was really tough."
Wells said he noticed fewer kids coming initially, too, assuming they simply were missing Matt.
"But it's starting to pick up, and Molly is just like him, the same traits. They resemble each other so much," he said. "He'd be very proud of her."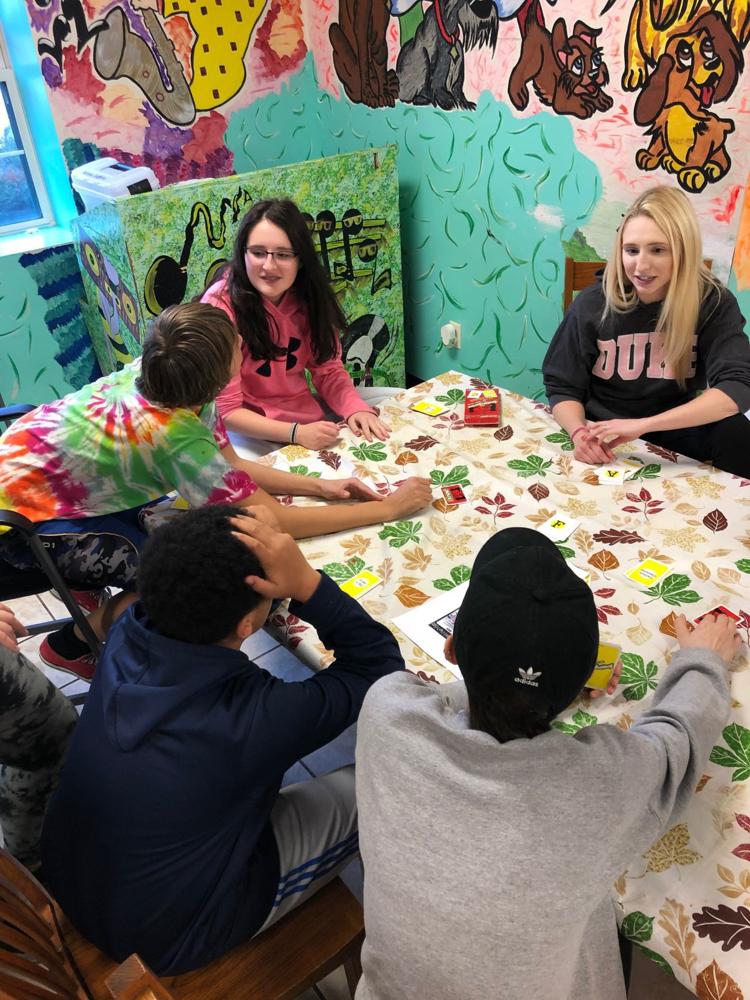 Moving forward
Despite everyone missing his larger-than life presence, Molly said the center is thriving — just as he knew it would. She rattled off a slew of goals and recent accomplishments, including revamping the website, putting on a new roof and becoming extremely active on multiple social media platforms including a donation page — and planning for $70,000 worth of needed physical and mechanical upgrades to the now 20-year-old building.
She also spoke proudly of how, even in death, her dad contributed to the center in the form of $34,000 in donations made in lieu of flowers in his name. And Molly was quick to say that she feels his presence in the center daily — which makes coming to work that much better.
"It's really the only place I feel he's still with me," she said, adding that his quirky voice message on the Youth Center phone talking about being literally "tied up by students in an uprising" will remain for the foreseeable future. "It just doesn't feel right to change it."
And meals at the center, a staple that countless kids have counted on nightly for decades, have now been almost completely taken over by Patty Bethel at Cooper's Cave Ale Co., with financial backing from John O'Brien of O'Brien Insurance and Amy Whiteman-Brown of Whiteman Chevrolet.
Although Molly and McMahon were cooking on a recent Thursday night, most nights the kids are eating meals prepared at Cooper's Cave, from chicken alfredo to quesadillas, and always with salads and fruit.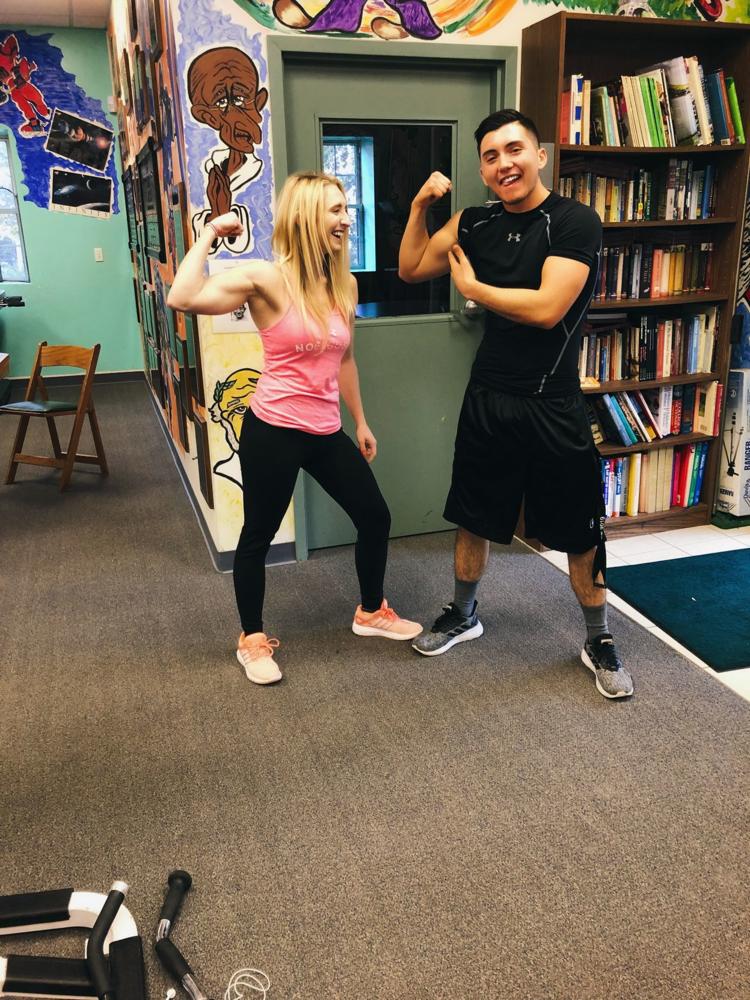 Bethel said her involvement started about a year ago when she, O'Brien and Whiteman Brown learned that more than 50% of kids in Glens Falls were from low-income families, and they asked Congdon what they could do to help. Skeptically — Bethel thinks because of broken promises by others in the past who came to help but didn't deliver — Congdon told them about the center's food needs.
The trio then began buying groceries and Bethel dropped them off once a week.
"The three of us like to pay it forward," Bethel said.
Dropping off groceries soon led to Bethel having meals prepared at Cooper's Cave and delivered, and she also convinced Congdon to let her teach the kids to knit, too, in part because she told him she was going to do it anyway.
"Right off the bat, the kids started knitting and learning. They knew I was coming every Wednesday from 3 to 5 p.m. and then they started opening up. I've heard some sad, awful stories," she said, adding that she never really knew what went on at the center but now can't stay away.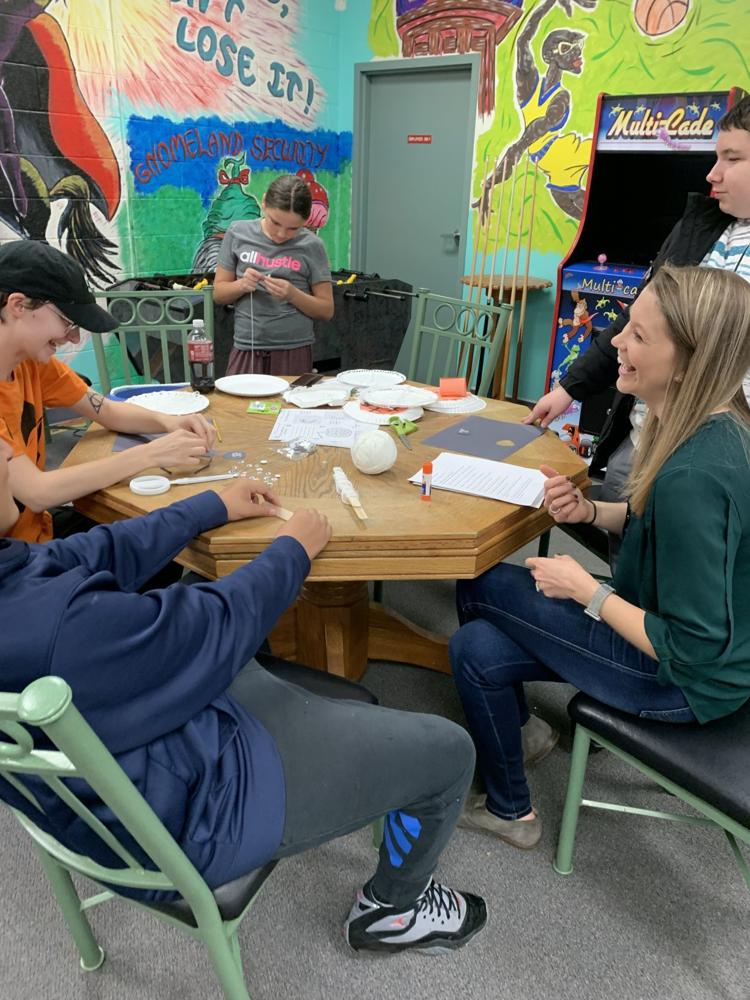 No more trivia after Saturday
Another major change on the horizon is how the center will raise funds to support itself in addition to grants. For 19 years, it has hosted trivia nights, but the upcoming Nov. 2 event will be the last, Molly said.
In its place will be an annual themed dinner-dance event, and the first will be an '80s theme — on the one-year anniversary of Congdon's death. With so many other trivia nights, Molly said she wanted to do something different, and the Holiday Inn in Lake George happened to have the one-year anniversary of his death available for the event.
"He'd want nothing more than to have a big party that day to benefit the Youth Center," she said. "And it's an '80s theme because he graduated college in 1982."
Congdon's wife, Ellen, was also at the center on a recent Thursday. She brought cookies for the kids.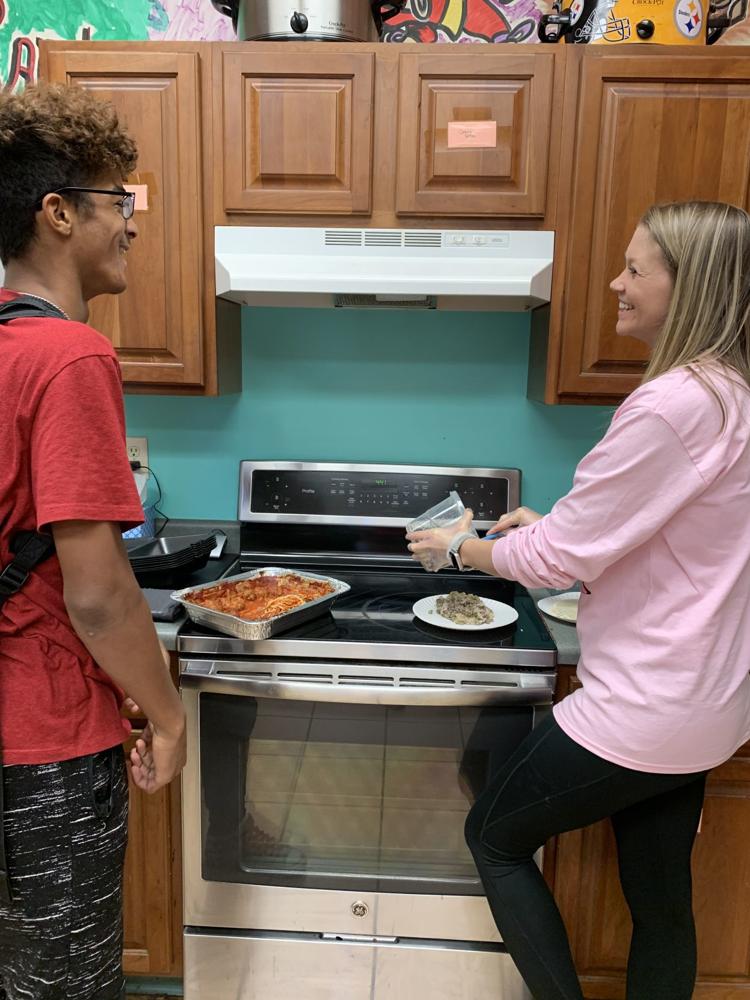 She talked about missing her husband and got a little teary-eyed, saying some days are better than others. But she also spoke of Molly, and how proud she is of her efforts taking over for her dad in a role she was destined to take.
"She is him," she said with a fractured smile.
McMahon, who now feels right at home at the center, said it feels right to be working with her longtime great friend, building bonds with students who need them, which she said is why she got into education in the first place.
She said it was tough when Matt died only four days into her tenure, but she's thankful for those four days.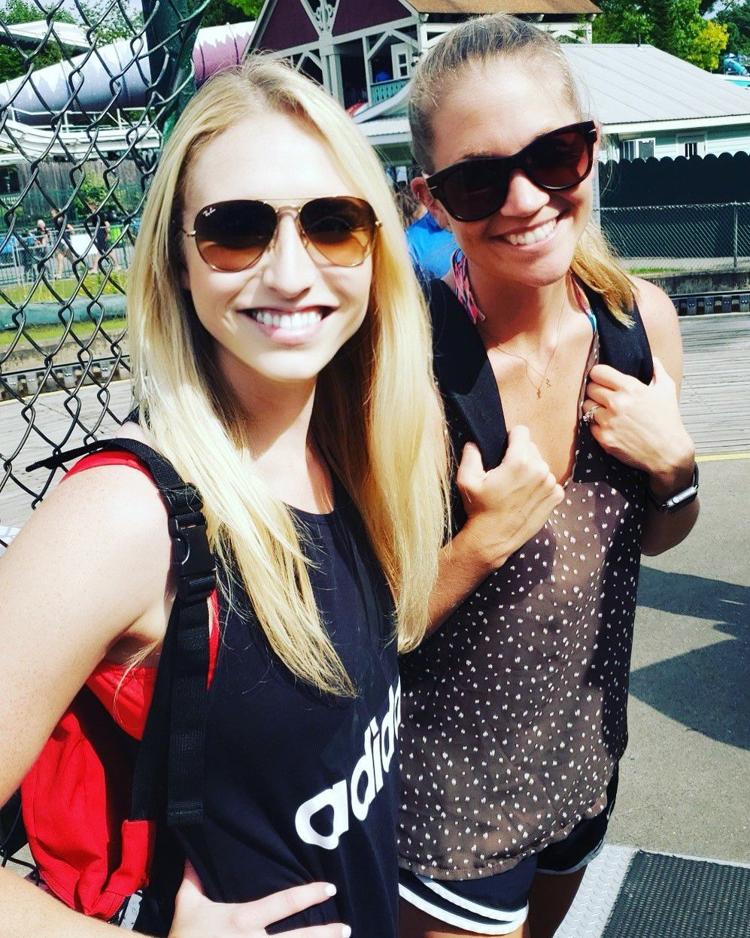 "I forgot what is was like to be around him and just what a presence he is. Even only for four days, he was just such an impactful man. It wasn't my plan to be where I am now with Molly, but she, better than anyone, carries on his spirit and the essence of the Youth Center."
Get local news delivered to your inbox!
Subscribe to our Daily Headlines newsletter.