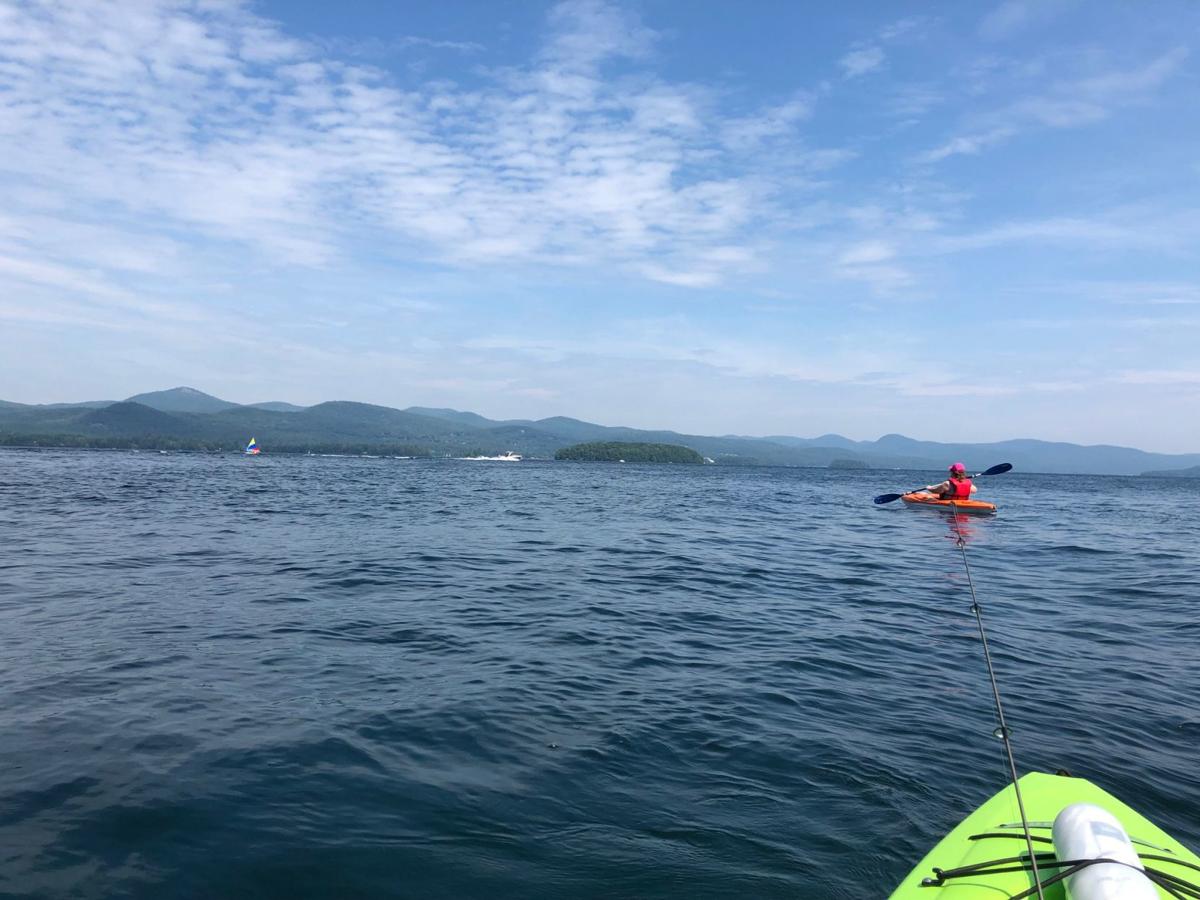 BOLTON — An 82-year-old man was seriously hurt Sunday afternoon when the kayak he was in was hit by a rental powerboat on Lake George, officials said.
The victim, a Loon Lake resident whose name was not released, suffered severe cuts to his legs when the boat hit him as he kayaked with others off Crown Island, according to the Lake George Park Commission.
Park Commission Sgt. Angelo Paccione said a rental boat being operated by a man from New Jersey rode over the kayak around 4 p.m., the operator telling Park Commission officers he did not see the kayak until the last second. But when he saw the kayak, he made a hard right turn that brought the boat's propeller across the man's legs, Paccione said.
A park ranger at the state campsites on the islands in Lake George, who also works as a physician's assistant, was credited with likely saving the man's life after spotting the accident, helping him and calling for boat patrol assistance. She was identified as Kathleen Lujbli.
"He was going into shock," Paccione said. "She did a phenomenal job."
Paccione was on patrol in Sawmill Bay and was on scene in about five minutes to get the man out of the water. He was taken to Glens Falls Hospital and transferred to Albany Medical Center, and had broken bones and cuts to both legs and a hand.
The boater, who officials said rented the boat from Chic's Marina and had limited boating experience, was ticketed for reckless operation. He was identified as Gary L. Brill, 54, of Westwood, New Jersey.
The investigation was continuing this week.
The lake becomes choppy so kayaks can be difficult to see, but Paccione said boaters need to know what is in their path. In this situation, the kayakers were waving paddles and yelling as they saw the boat approaching, Paccione explained.
A kayaker died in 2010 when his craft was hit by a powerboat off Elizabeth Island, and a kayaker drowned last year offshore of Bolton when his kayak tipped over.