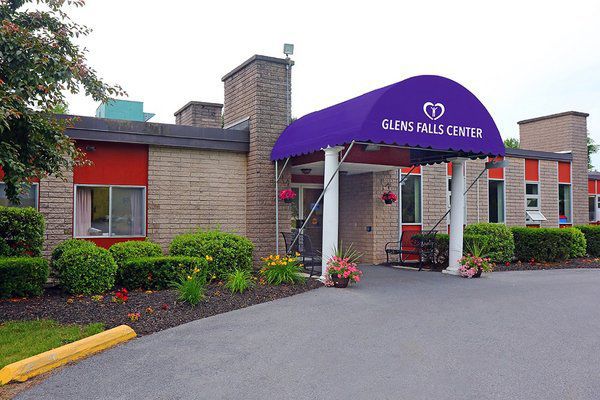 Despite nursing homes keeping out family members and checking workers' temperatures, coronavirus has crept in.
In total, about 50 nursing home residents and workers in Warren County have tested positive in the last 11 days.
At The Landing in Queensbury, workers now use a private entrance to access one side, where five residents are ill, one more has been hospitalized for 10 days, and every single resident and worker was tested last Friday.
They're waiting for test results to show how widespread the problem is at The Landing, while they quarantine steadfastly to try to stop it from spreading to the other half of the facility. The company has more tests in case anyone on the other side shows symptoms.
"We don't want to be defensive, we want to be proactive," said Executive Director Terry Woodcock.
All workers have been tested, but the workers are all staying on their half of the facility — not entering the other side for any reason, lest they be the unknown carrier of the virus.
"We even had a professional team come in and clean this place five times," Woodcock said.
At the Glens Falls Center nursing home, all of the residents are now in isolation. Moving patients to other rooms to quarantine them seemed more likely to spread the virus, so in cases where one person tested positive, the roommate has also been treated as positive.
A resident there died Wednesday.
Anna M. Dow, 92, of Gansevoort, died of coronavirus at the Glens Falls Center for Rehabilitation and Nursing on Wednesday.
As workers become sick, Centers has a backup group ready to step in.
"This team would be deployed to any Centers Health Care facility on a need-be basis," said Grace Pfordresher, Adirondacks regional director at Centers Health Care.
So far, there has not been a staffing problem at Glens Falls Center, she said.
The center has a weekly conference call with families, and families can ask questions at that time.
At The Pines in Glens Falls, where many of the residents on the third floor are sick, workers were tested and those who tested positive are staying home. The rest have N95 masks, face shields and gowns.
A resident there died Thursday.
Washington County is not exempt from the virus.
At Fort Hudson Health System in Fort Edward, four residents in the ambulatory dementia care unit tested positive.
"The ambulatory dementia unit is certainly a challenge in terms of containment. This population is not easily quarantined, which requires an extraordinary effort on the part of the staff, who have done a tremendous job under challenging circumstances," said CEO Andy Cruikshank.
Two staff members had previously tested positive. That was the worst fear: that someone would accidentally bring in the virus. To combat that, nursing homes canceled all trips, banned all visitors and began testing every worker for fever and respiratory symptoms at the start of each shift.
"Most challenging is the fact that a percent of those positive are asymptomatic. Not being able to identify the virus makes containment or prevention extraordinarily difficult," Cruikshank said.
So, instead, he has turned to the tests. In the past few weeks, he has tested 20 to 25 residents.
"All nursing facility residents are monitored continuously throughout the day for symptoms, and we have a very low threshold in place for testing," he said.
It's a scary situation for the families, who often only know about the situation when they're called about their loved one testing positive.
"I don't think the nursing home is at fault," said David Shiel, whose mother-in-law tested positive at Fort Hudson.
He blames the fact that the state Department of Health ordered all nursing homes to accept patients who were discharged from a local hospital with coronavirus.
Fort Hudson did take in one patient, but kept that person separate from the rest of the facility, with dedicated workers who don't go anywhere else in the nursing home. Cruikshank said that patient is not the source of the virus in the dementia unit. It was brought in by workers unknowingly.
"And where did they get it? Maybe from that patient," he said. "I give Fort Hudson a lot of credit. I don't give the state any credit."
His mother-in-law is not doing well. She had a fever of 102.9 on Sunday. With Tylenol, workers were able to get it down to 101.
"We talked to her on Thursday through FaceTime and she sounded horrible," he said. "But she's hanging in there."