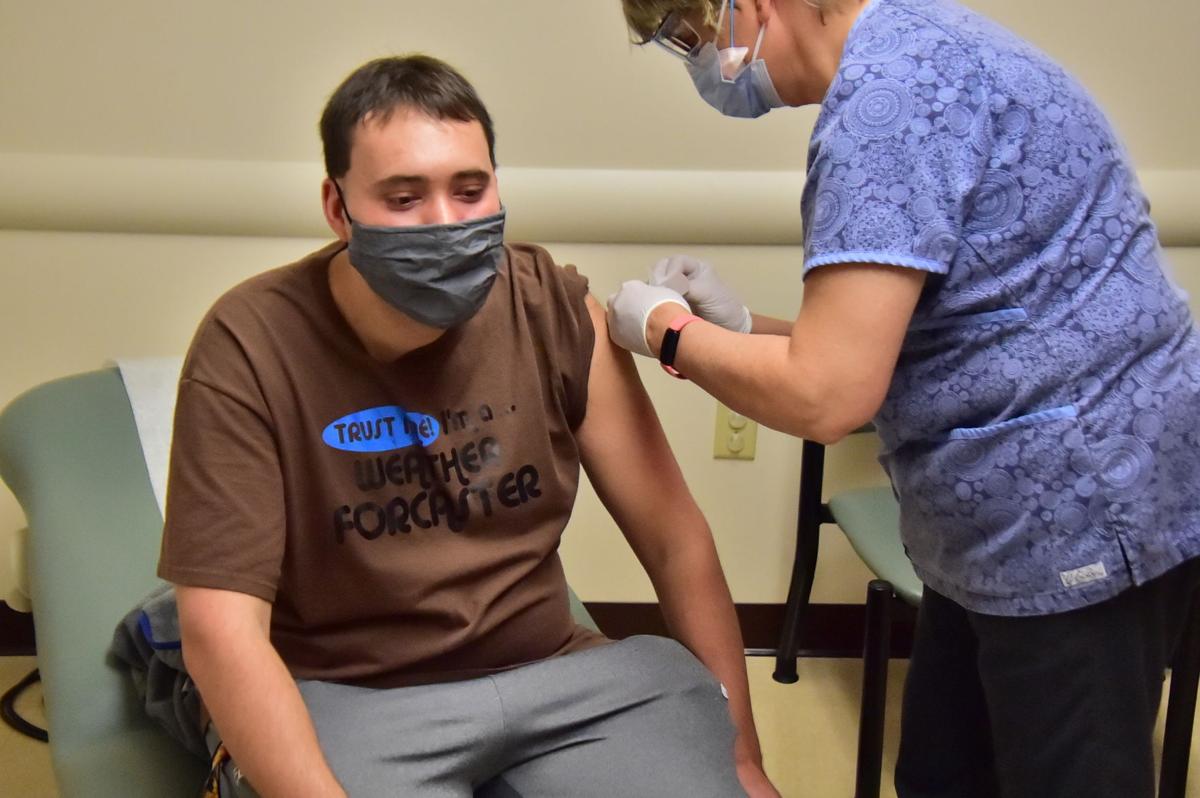 Andrew Paolano got the coronavirus vaccine five days too late.
Just hours after he was vaccinated Tuesday, he discovered he had coronavirus. He had been unknowingly exposed five days earlier by a disabled person with whom he works.
At first, he hoped he was developing odd reactions to the vaccine. But the first dose of the vaccine has generally given people only a slightly sore arm. He felt sick to his stomach and feverish. Then the cough and severe fatigue set in.
He tested positive in a rapid test at Hudson Headwaters Health Network, which also sent a specimen to a lab to confirm the diagnosis.
The vaccine could not help him. It takes weeks to work, and the onset of symptoms showed that his body had been fighting the virus for days before he got the shot.
Now he has lost his sense of smell and taste, but he's starting to feel better, he reported Friday.
He is dismayed at his rotten luck.
"I was very close to getting immunity," he said in an interview through Facebook Messenger. "I am disappointed because I was looking forward to being immune to the virus and not having to worry about catching it or spreading it and now it's a real worry to me."
He is getting better, but now he has to worry about long-term effects.
It's also not clear when he'll be able to get the second vaccination dose. People who have coronavirus are supposed to wait 90 days before getting the vaccine, but in some cases, like his, people will get the vaccine without knowing that they already have the virus.
"The impact that will have on the effectiveness of the vaccine and whether a person can get the second dose are things that are still being determined by medical experts and New York state," said Warren County Deputy Public Health Assistant Director Pat Belden.
For those worried about the possible side effects of the vaccine, it cannot give anyone coronavirus.
"It is not a live vaccine and you cannot get COVID from the vaccine," Belden said. "A lot of people develop mild symptoms from the vaccine as the immune system goes to work, but they do not get COVID."
The vaccine contains, essentially, blueprints that teach the immune system how to respond to the virus. The second dose gives the immune system a chance to use that knowledge to respond, cementing it in the body's immune system memory. Neither dose includes the actual virus.
Paolano was glad to get the vaccine.
"I feel if you don't get the vaccine, you're going to get COVID," he said after getting both on the same day.
He said he's now urging people to be careful.
"Everyone has to follow the guidelines and wear masks. No larger gatherings, and keep your friend groups small if you meet up with friends," he said.
Now he's holed up in his room, watching TV.
"I love the weather and I have the Weather Channel, so at the very least I will be watching the Weather Channel and my two favorite meteorologists," he said.
His favorites: Tim Drawbridge and Steve Caporizzo from Channel 10.
He wants to go into meteorology. But first, he'll get well.